Working with Suppliers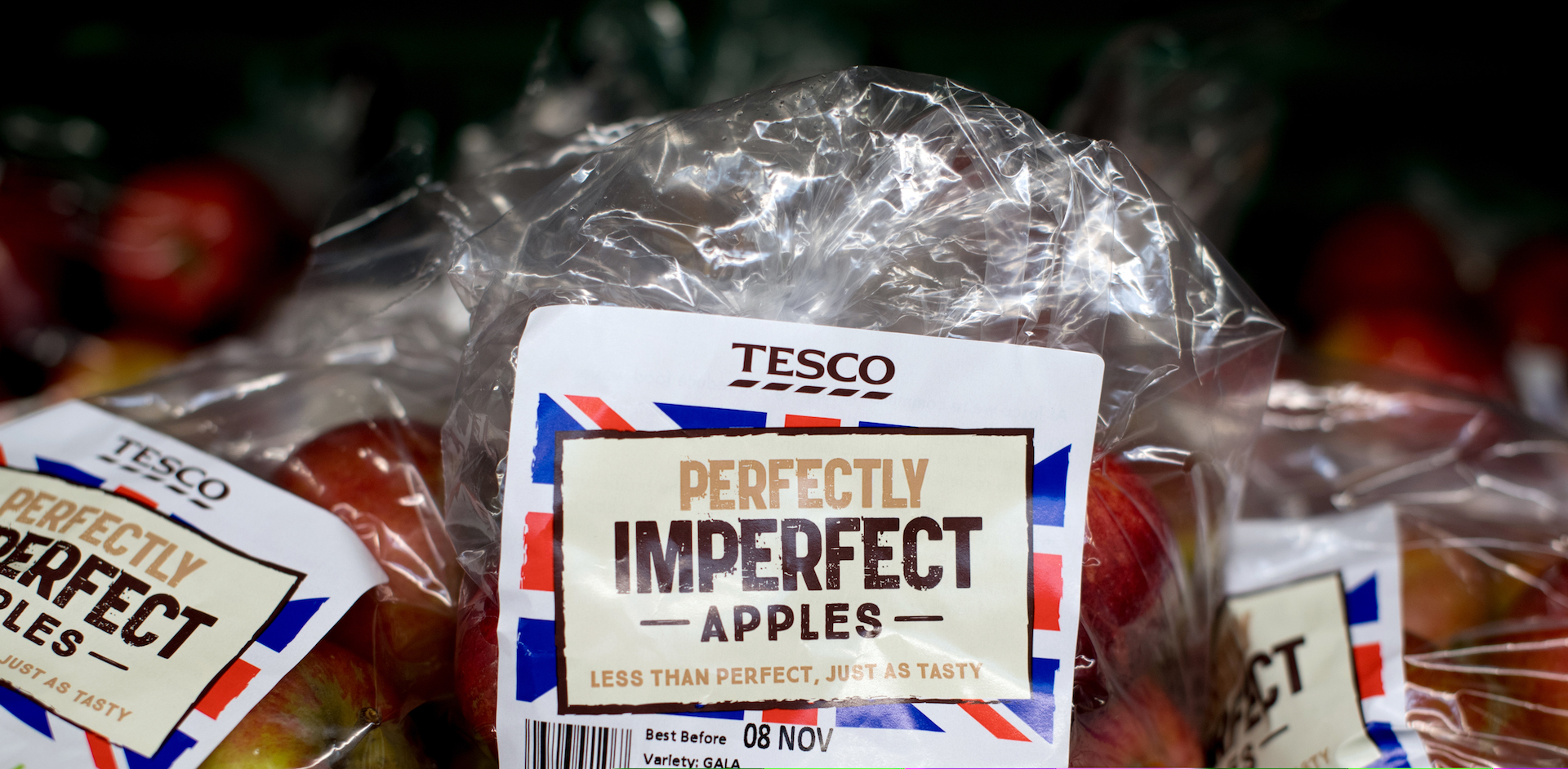 We have a shared responsibility to reduce waste from farm to fork. A major part of our work to reduce food waste has been in the way we source food, working in partnership with our suppliers.
Key highlights include:
Broadening specifications -

 

In 2016 we launched our Perfectly Imperfect range of 'wonky' fruit and vegetables, which allows us to take much more of our suppliers crop, maximise the amount of produce we can sell in store, and give our customers great products at low prices. The range has included items such as apples, pears, potatoes, parsnips, cucumbers, courgettes, strawberries and frozen mixed berries. It's been extremely popular with customers and we have sold over 19,600 tonnes in the UK and 10,000 tonnes in Central Europe.
Managing bumper crops -

 

At certain times of the year we have to manage bumper crops due to variable weather. This year warmer weather led to a bumper strawberry crop ripening at the same time. To reduce waste, we sold extra-large boxes of strawberries at a cheaper price than usual. Our customers benefited from the bumper crop and we could take more from the grower.
Improving food processing -

 

By connecting our growers with suppliers of fresh and frozen foods, we can help provide a stable demand for produce that falls outside our specifications. For example, we help our potato grower, Branston, to supply our manufacturer, Samworths. Potatoes outside our specifications are used in our own brand mashed potato. This increases the amount of crop used and saves edible produce being ploughed back into the field.
Helping our suppliers redistribute to charity -

 

We introduced our top suppliers to our charity partner FareShare. They work to redistribute edible food to people in need. Many of these suppliers are now donating their surplus food directly to communities where they operate.
In September 2017 we announced a joint commitment with 27 of our Tesco Product Partners to adopt Sustainable Development Goal Target 12.3, publish food waste data in supplier operations within 12 months, and act in partnership to reduce food waste farm to fork. Following that commitment, the majority of the 27 suppliers have now published their data for the second year running.
To view the detail of each of our Own Brand suppliers' food waste data, please see the documents below.
Own label suppliers 2018/19
Own label suppliers 2017/18
We are also proud to announce that 11 of our largest branded suppliers including Mars, Unilever and General Mills have published their food waste data, nine for the first time for their own operations.  
To view the detail of each of our largest branded suppliers, please see the documents below.