Tesco Malaysia Food Waste Data 2018/19
At Tesco, we have no time for waste. In 2019, Tesco became the first retailer in Malaysia to publish its food waste data, joining the rest of the businesses in the Tesco Group in driving progress towards the UN Sustainable Development Goal (SDG) target to halve per capita global food waste by 2030.
Highlights include:
Tesco Malaysia donated 610 tonnes of food to more than 130 local charity homes, community groups and schools
This is equivalent to over 1.45 million meals
All 59 Tesco Malaysia stores across Peninsula Malaysia are offering food surplus to local charities and community groups.
Transparency and measurement are essential for identifying hotspots and in tackling the causes of food waste. It helps everyone understand how much, where and why food is being wasted.
In 2018/19, 414,834 tonnes of food sold by Tesco Malaysia generated 7,048 tonnes of surplus (not sold to customers), equivalent to 1.70% of sales.
610 tonnes of surplus were redistributed to charity homes, community groups, schools and families in need through our food bank partners.
In 2018/19, total food waste (food safe and not safe for human consumption) was 6,438 tonnes. This is equivalent to 1.55% of sales.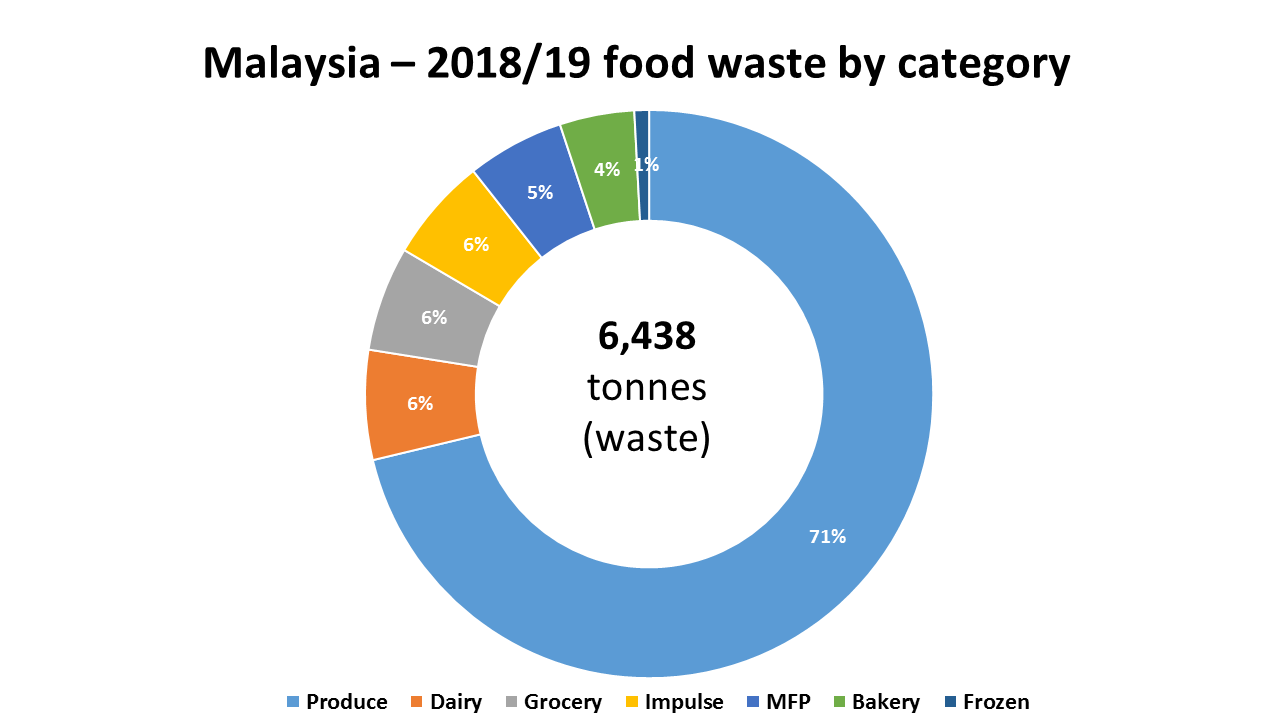 Produce makes up over 70% of our total food waste, relative to other product categories given larger volumes sold. Every day low price campaigns on poultry and seafood throughout the year have also resulted in higher sales and lower waste for Meats, Fish and Poultry category.
We have introduced new initiatives to help reduce food waste in our operations, including:
Introducing food surplus donation guidelines to all stores on process to donate to food banks
Improved fresh produce packaging to reduce damage including for prepacked chicken and select leafy vegetables
We are proud of the work our colleagues do to reduce waste and encourage other businesses to publish detailed, third-party assured food waste data.