Our approach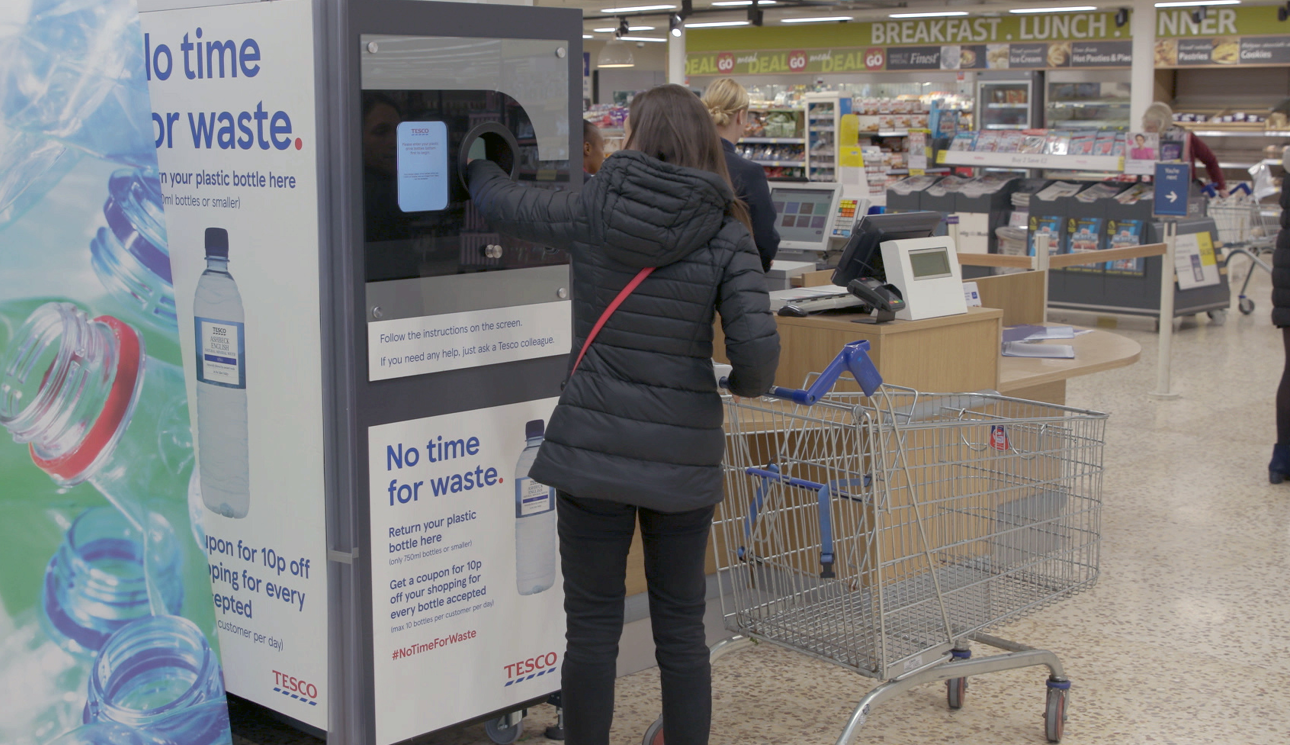 We take the sustainability of our products and packaging extremely seriously and always consider the environmental impact of our business on the environment. We know that packaging plays an important role in protecting products and reducing food waste - but it shouldn't come at an unaffordable cost to the planet.
We only use packaging where it serves a clear purpose. We are working towards all remaining packaging becoming part of a closed loop - meaning no packaging will go to waste. We recognise that we can do more in partnership with government and industry to help establish a robust, closed loop system for packaging materials. We have three strategic priorities to help reduce packaging waste and boost recycling across the UK.
1. Materials and design
We ensure our packaging is designed to be used, reused, and then recycled or re-purposed so that we make efficient use of valuable resources and minimise environmental impact. We have set targets to reduce packaging weight. We also committed to remove all hard to recycle materials from our Own Brand packaging by the end of 2019, which we have now achieved. We are working with our suppliers to simplify the types of materials we use in our packaging so that less is used and packaging is easier to recycle.
2. Recovery and recycling
Simplifying the materials we use in packaging is just the first step towards closed loop recycling. Next, we need to collect and recycle those materials back into packaging. We would welcome the creation of an integrated national collection of packaging and investment in innovative recycling facilities. We will continue to work collaboratively with government, suppliers and industry to build on this.
3. Changing customer behaviour
Helping individuals to make the right choices can start with simple, clear and consistent information on packaging supported by other media. We can use marketing and promotions to encourage recycling, use of own containers, and choice of packaging purchase.
We are testing new ideas to Remove, Reduce, Reuse and Recycle in our Bar Hill store. The scaled impact of our trials could be transformational. Successful trials have already seen Tesco become the first UK retailer to remove all the plastic wrapped around multipacks from its stores. This will see 67 million multipacks of tinned tuna, soup, beans and tomatoes per year, sold without plastic wrap every year.
The UK Plastics Pact
Tesco are signatories of the UK Plastics Pact which brings together businesses from across the entire plastics value chain. Members and partners are at the forefront of generating a fundamental change in the way we design, produce, use, re-use, dispose and reprocess plastics. The Tesco Head of Packaging sits on the Plastics Pact advisory board.
Targets and Actions
Target
To ensure we never use more packaging than is needed, and what we do use is from sustainable sources and goes on to be reused or recycled
Targets and Actions

Actions

&

KPIs
1

Our packaging will be fully recyclable by 2025

UK: 83%
Percentage weight of all own brand packaging meeting 'widely recycled' criteria


2

End the use of hard to recycle materials from our UK packaging by the end of 2019

2,914 tonnes
hard to recycle materials removed from our Own Brand packaging


3

All paper and board used will be 100% sustainable by 2025

Further information can be found here

4

Halve packaging weight by 2025 (2007 baseline)

UK: 31%
Percentage reduction in average own brand pack weight per unit sold, including loose volumes (Baseline 2007)