Materials and Design
We have been tracking the materials used in our packaging for many years, and have already achieved a 31% reduction in packaging weight per unit sold since 2007. In collaboration with our suppliers we can reduce and simplify the types of materials we use in our packaging so that less is used and packaging is easier for customers to recycle.
We have reviewed every material used in our Own Brand packaging and as a result of our review and consultation process with our suppliers, we have developed a preferred material list for our product packaging. The materials on the list are already easily recycled and can be made from recycled content. Examples include PET plastics, PP plastics for non-food applications, metal, glass and sustainably sourced wood, board and paper.
We have also identified those that are not easily recycled and most harmful to the environment, such as PVC and polystyrene (sometimes used for yoghurt pots), PLA (polylactic acid - which can be found in films and bags) and rigid water soluble bio plastics.
We have committed to fully remove these hard to recycle materials from our Own Brand packaging in the UK by the end of 2019, and are working with our suppliers to find alternatives.
31 %
reduction in packaging weight per unit sold since 2007 (UK)
2,914 tonnes
Hard to recycle materials removed from Own Brand packaging (UK)
Removing hard to recycle materials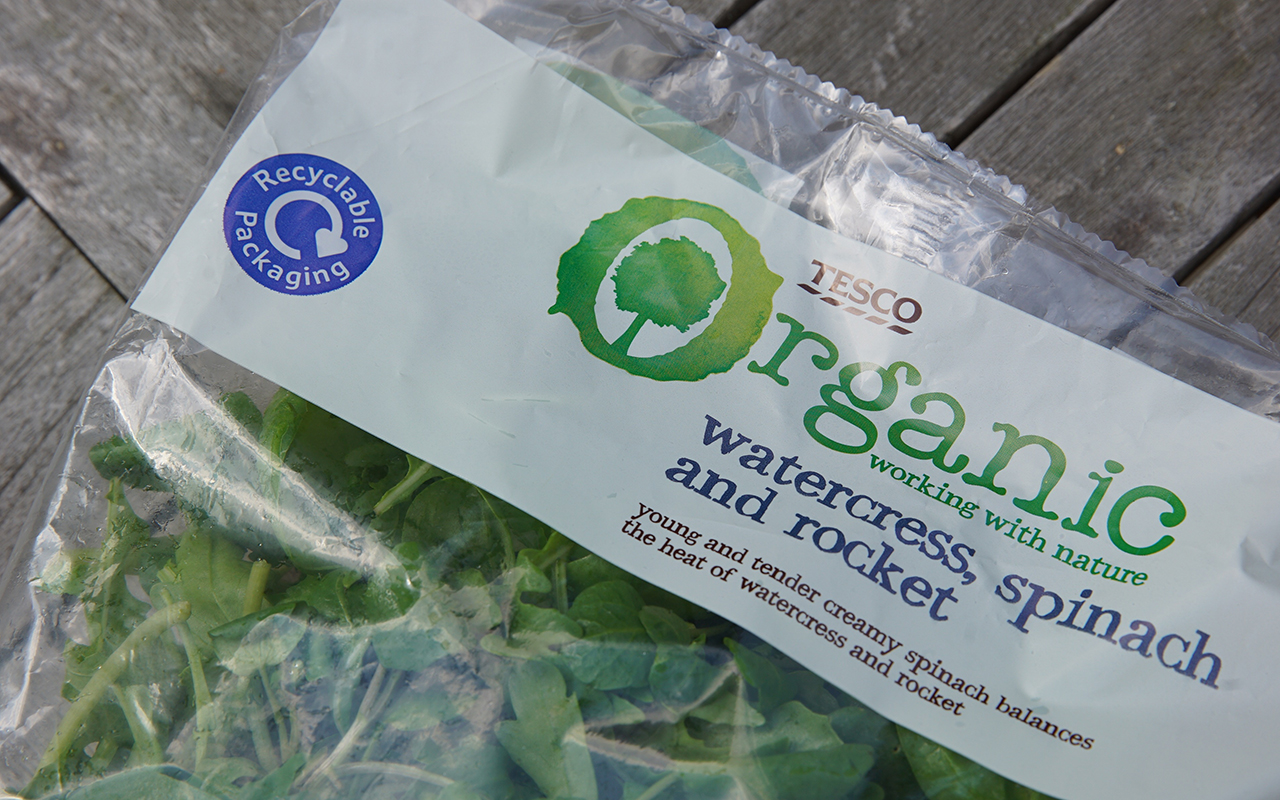 Our organic bagged prepared salads are now made from Polyethylene (Polythene). In addition, the plastic packaging for our onions has also changed from Polypropylene (PP) to Polyethylene (PE). As a result, this means that 102 tonnes of non-recyclable film used to package the onions will move to recyclable film per year.  Recycled PE can make long-life products such as park benches, bollards and waste bins.
PE film is similar to the plastic found in carrier bags and can be recycled in the same way. We'll encourage our customers to bring the PE film bags to our larger stores to be recycled. Customers can also take the salad and onion bags to anywhere that collects plastic carrier bags.
The plastic in our Bags for Life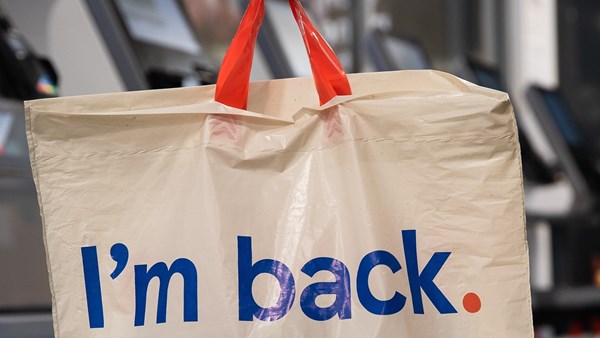 We stopped selling single use carrier bags in 2017 to help our customers reuse their shopping bags and use less plastic. The reusable Bags for Life we sell today are made using at least 94% recycled plastic and are fully recyclable in our stores. They also raise millions of pounds for great causes through our Bags of Help initiative.
To prevent used bags from going waste, we also have carrier bag recycling facilities at the front of our large stores. Customers can also use them to recycle the plastic used pack food such as bread and salad bags
Removing polystyrene from our pizza bases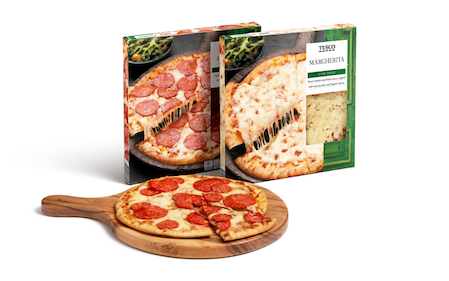 We are replacing polystyrene pizza bases with cardboard in all our Own Brand pizza products. Eighteen Own Brand pizza lines have moved to cardboard, with the final three being developed. We've changed 32.5m trays per annum to cardboard, replacing over 300 tonnes of polystyrene. This has saved 9.8g of plastic on average per line.