Health Charity Partnership

Our partnership
Our 'Helping you to live healthier' five-year partnership with Cancer Research UK, the British Heart Foundation and Diabetes UK is built on a simple belief – that Every Little Help can make a big difference.
The partnership aims to inspire, empower and support Tesco colleagues, customers and their families to make healthier food choices and live healthier lives, bringing about measurable changes to the behaviours that can lower the risk of cancer, heart and circulatory diseases and type 2 diabetes.
Cancer, heart and circulatory diseases and diabetes account for more than half of all deaths in the UK. We all know someone diagnosed, living with or who has sadly lost their lives to one of these conditions, yet four in 10 cases of cancer, three in five cases of Type 2 diabetes, and many heart and circulatory diseases can be prevented.
As well as helping to raise awareness of the conditions and build understanding of how to prevent them, for example by making healthier food choices, we are raising vital funds to support important research our charity partners undertake every single day.
Dance Beats
In July 2019, together with our three health charity partners, we launched an innovative and ambitious new challenge event called Dance Beats.
Communities across the country put on their dancing shoes to help raise vital funds to beat cancer, heart diseases and fight diabetes.  
It was amazing to see colleagues and customers taking part in a range of dance marathon challenges.  Over 4,000 colleagues took part in the 30-hour dance marathon relay event at Wembley Stadium, breaking the Guinness Book of Records for the longest dance relay.
Through Dance Beats, an incredible £2 million was donated to the health charity partnership based on three days of activity.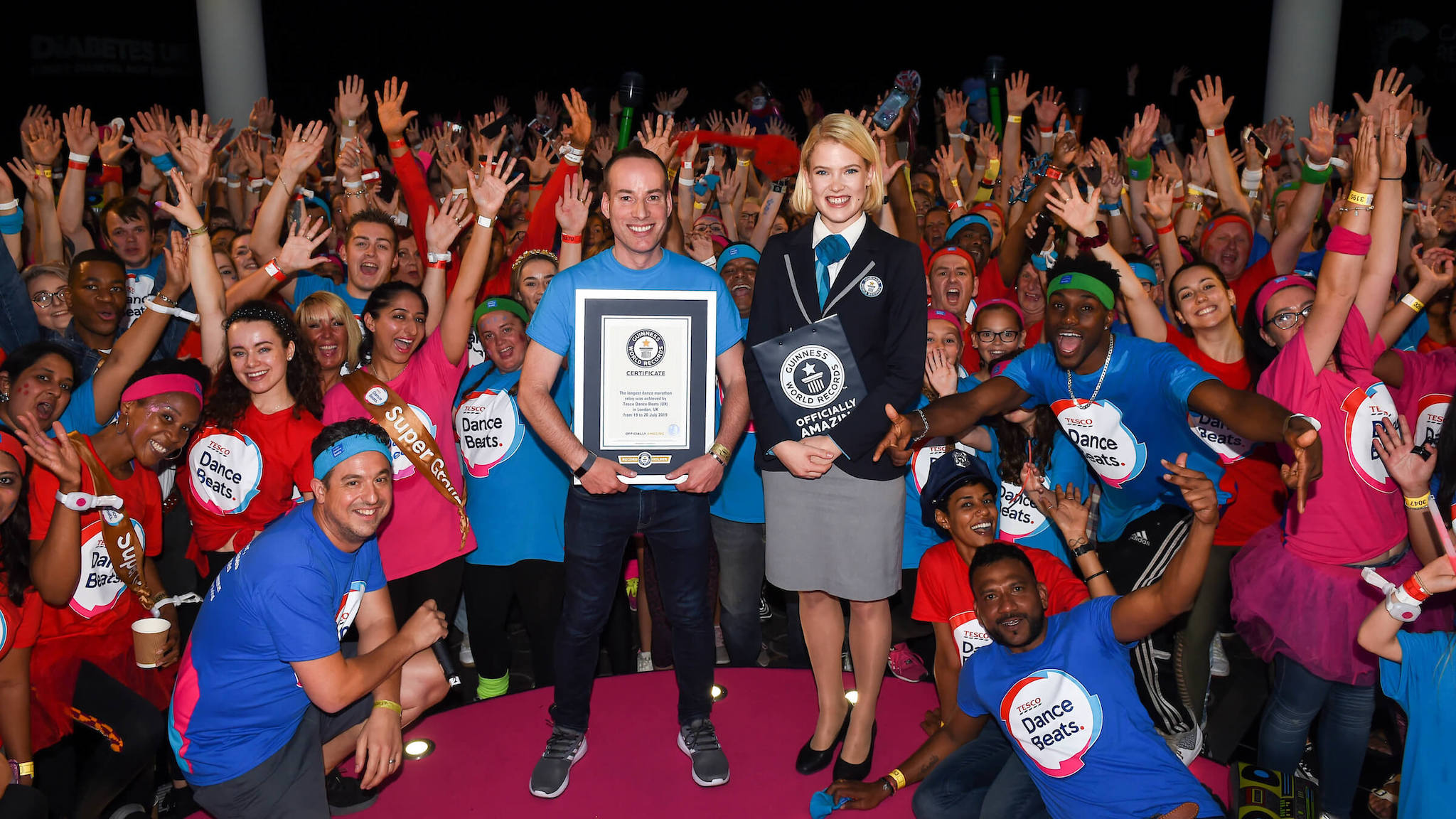 Heart Stars
On 7 and 8 February 2020, our store colleagues rolled out the red carpet to fundraise for the British Heart Foundation's Heart Stars campaign.  With the support of the British Heart Foundation volunteers, the weekend raised £350,000 for the charity.
Thanks to generous donations from customers and colleagues, it has helped to reduce the number of deaths from heart and circulatory diseases.  British Heart Foundation has played a role in everything from heart transplants to life-saving stents.  The charity's work is far from done as heart and circulatory diseases still end the lives of 1 in 4 people in the UK.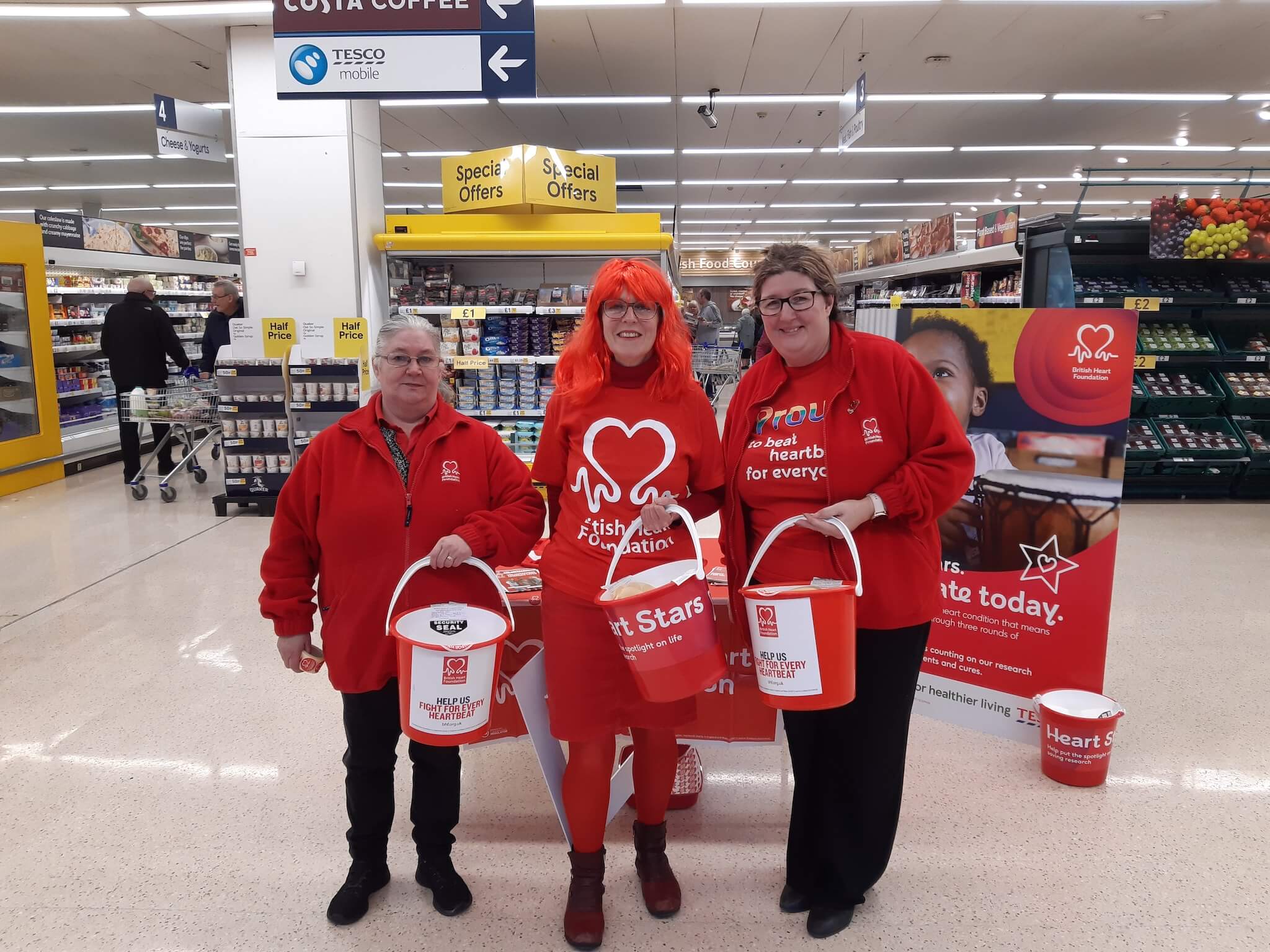 2 Minute Challenge
Every 2 minutes one person in the UK is told they have diabetes - a life changing condition that can lead to serious complications. In September 2019, we challenged our colleagues to take on the 2-minute challenge in store. This involved doing 2 minutes of star jumps, press ups, etc., to raise awareness and funds to support people living with, and affected by, diabetes.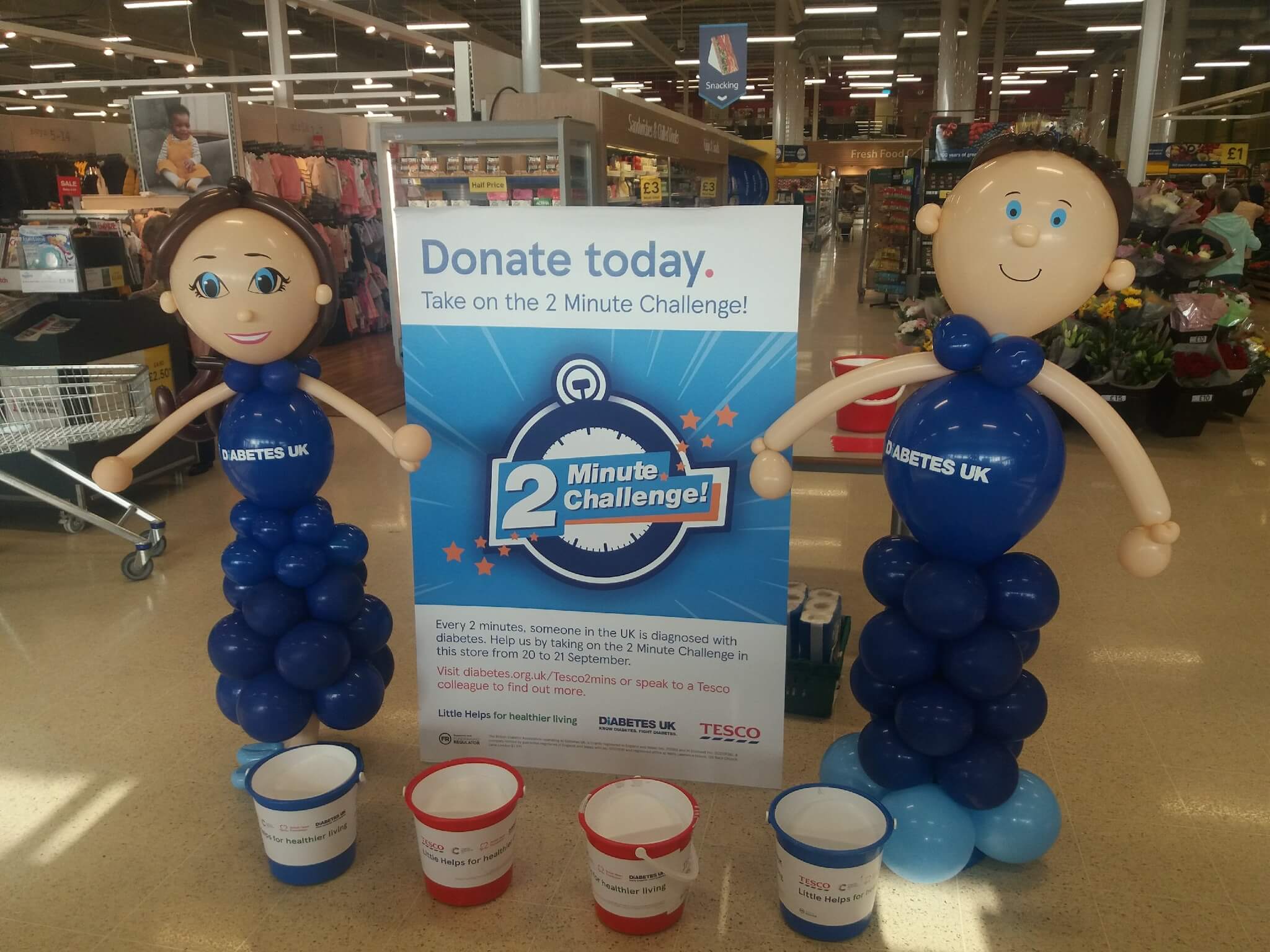 Tesco Turns Pink
'Tesco Turns Pink' is our national annual fundraiser which usually takes place in April across the UK each year.  Thousands of our colleagues put on their pink outfits, all in support of Cancer Research UK's Race for Life.  Across two days, stores host a wide range of fundraising activities to raise money for Cancer Research UK's life-saving research. 
Cancer Research UK's pioneering work into prevention, diagnosis and treatment of cancer has helped save millions of lives. Today 2 in 4 people survive their cancer for at least 10 years.  Cancer Research UK's ambition is to accelerate progress so that by 2034, 3 in 4 people will survive their cancer for at least 10 years.
Together with its partners and supporters, Cancer Research UK's vision is to bring forward the day when all cancers are cured.