Colleague Health, Safety & Wellbeing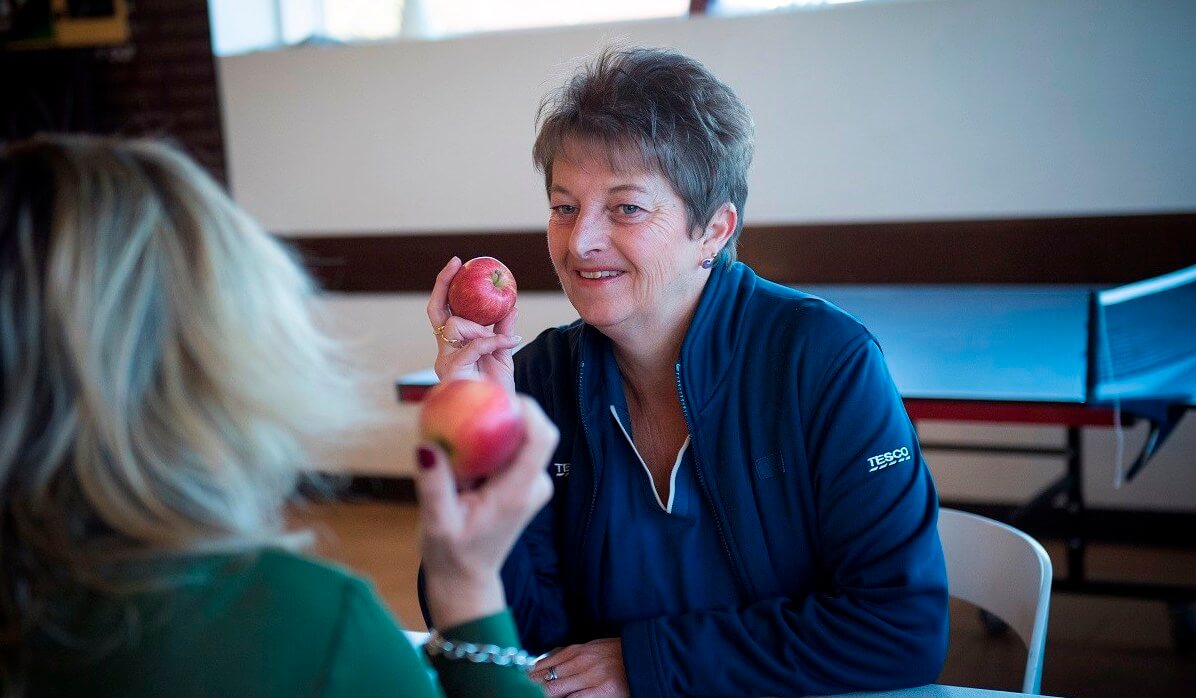 At Tesco we are committed to helping our colleagues be at their best, both physically and mentally. Health and safety is central to how we do business and we are committed to our vision that no one should ever be hurt while working or shopping at Tesco. Beyond safety, we recognise the role we have in supporting our colleagues' health and wellbeing and are committed to making Tesco a healthier place to work.
Health and Safety
We run every one of our businesses with the utmost concern for the safety of our colleagues and customers. We go beyond legal standards to ensure that no one is hurt working or shopping at Tesco.
Physical and nutritional wellbeing
We work with expert partners such as Nuffield Health to offer colleagues a range of support for improved nutrition, healthy body and healthy mind. These include healthy deals and discounts, free blood pressure checks and Type 2 diabetes risk assessments, as well as mental health awareness training.
During our regular colleague health months, we offer our colleagues in the UK, Ireland and Central Europe free fruit to help towards their 5-a-day. To date we've given out 8 million pieces of fruit in the UK. We also provide a variety of opportunities for our colleagues to be active, from 7-day free gym passes to keep fit challenges.
Mental wellbeing
Mental wellbeing is just as important to our colleagues as physical wellbeing. We continue to be  proud supporters of Time to Change which aims to end the stigma often associated with mental health. Colleagues have access to a range of tools, resources and learning to support their mental wellbeing. This includes our new Wellbeing in Retail Guide, created by Tesco in collaboration with 6 other retailers and the Samaritans. The guide helps retail workers look after their own mental health, gives advice on how to support others who may be struggling and signposts where to go for extra help. This year over 8,000 managers have completed manager mental health awareness online training through Mind, the mental health charity. 
Women's health
In October 2019, we signed up to the Everywoman Promise, a commitment created by The Eve Appeal to champion and support women's health in the workplace. On World Menopause Day, we launched a new guide about women's health in the UK which has now been accessed by over 1,000 colleagues. The guide acts as a gateway to starting conversations about the menopause and supports colleagues to understand the physical and emotional changes whilst signposting additional support.
Health Charity Partnership
Working with our Health Charity Partners – the British Heart Foundation, Cancer Research UK and Diabetes UK – we are building on this to create the UK's leading workplace health programme which will benefit our 300,000 colleagues.
8 m
Pieces of free fruit given to colleagues (UK)
8,000
Managers have completed manager mental health awareness training