Building Community Resilience – Coffee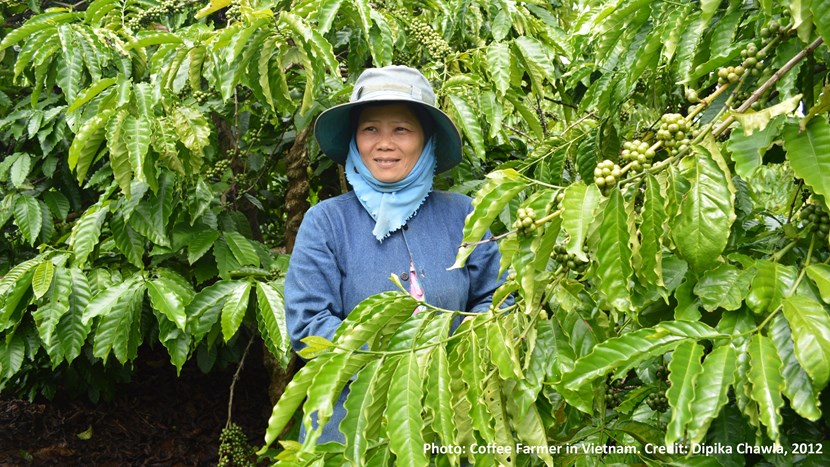 'Every little help makes a big difference' is one of the core values of our business - from the little things we do every day in the thousands of communities around the world where we operate and the bigger global initiatives in which we are involved. Our Little Helps Plan outlines how we plan to help customers enjoy good quality, sustainable products, at affordable prices. We have already done a lot of work to certify our bananas and cocoa, as well as improve the life of tea workers. Coffee is next in our sustainability journey for our top 20 products and ingredients.
Coffee is one of the most popular beverages worldwide. It is also one of the world's most traded commodities, and is the economic backbone of countries throughout Latin America, Asia and Africa. More than 25 million people in the world depend upon the production of coffee for their livelihoods, many of them smallholder farmers who often face challenges such as poverty, commodity price fluctuations and increasingly erratic weather patterns caused by climate change.
We have proudly sourced certified coffee for more than 10 years across our roast and ground coffee range under Rainforest Alliance and Fairtrade certification. From the end of 2018 all of our instant coffee also became accredited by Rainforest Alliance meaning that now 100% of the coffee we sell is certified. In addition to this our cafes are now serving are now serving over 400,000 Rainforest Alliance Certified coffee-based drinks per week. We are also committed to only using certified coffee ingredients in other products, such as cakes and desserts, across our UK business.
""The Rainforest Alliance commends Tesco for their commitment to sustainably grown coffee, among other commodities, thereby helping drive the wellbeing of farmers and farm communities. The Tesco 'Little Helps Plan' echoes the Rainforest Alliance belief that every day actions add up to meaningful impacts, and by choosing certified products consumers can make a brand choice that makes a difference. We are especially proud to be working with Tesco to move all their uncertified coffee towards Rainforest Alliance certification to drive even greater impact.""
Marcel Clement - Rainforest Alliance, Director Markets Transformation and Global Coffee Platform Board Member
Since 1995, the Rainforest Alliance has worked in the coffee sector to drive positive social, environmental and economic impacts, which includes training coffee farmers in improved agricultural and farm management methods to help boost yields and help provide resilience to climate change. In Vietnam alone, the second biggest coffee exporting country, our decision to buy from certified sources will increase the amount of Rainforest Alliance CertifiedTM coffee available from this origin by 20% - benefiting farmers and their communities, and improving the sustainable supply of a hot drink we all love in the UK.
Certification is only one example of our commitment to help ensure the long-term wellbeing of farms and farm communities we source from. Tesco was the first UK retailer to join the Global Coffee Platform which acts a catalyst for coffee players who want to accelerate the sustainability journey. Through our membership we want to exchange good business practice, drive innovation and join forces to create a resilient, sustainable coffee industry.
"Tesco is now part of a collective purpose. We need to work together with both public and private sector to address key threats like climate change but also towards entire sector sustainability. This is only possible if we multiply our efforts and investments to generate greater impact on farmer's livelihoods"
Annette Pensel - GCP's Executive Director