F&F Clothing & Human Rights
Human Rights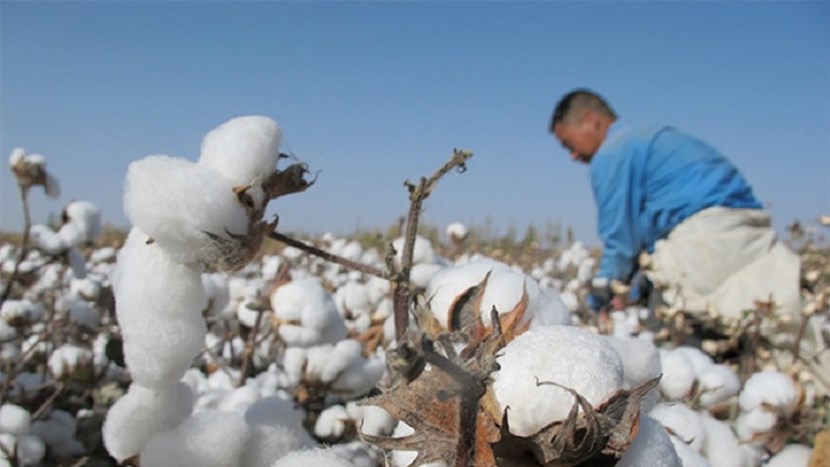 One of our business values is that we treat people how they want to be treated. We want everyone who works for or with Tesco to have their human rights upheld and we know our customers, colleagues and suppliers do too. At F&F, we are committed to improving the lives of everyone involved in creating our clothes.
We are committed to improving working conditions within our supply chains and empowering workers. We are a founding member of the Ethical Trading Initiative, and we monitor our supply base to ensure that human rights standards are upheld around issues such as wages, working hours, health and safety, no child or forced labour, freedom of association and ensuring that discrimination does not take place. It is also important that where evidence of human rights abuses does occur we ensure it is addressed and those affected receive redress. We are also committed to supply chain transparency and we have published a full list of our first tier garment supply base.
Eliminating forced labour
We want to ensure that that our workers in supply chain are never forced to work against their own will.
After learning from the Responsible Sourcing Network that over a million Uzbek citizens in Uzbekistan are forced into fields to pick cotton every year or face large fines, we decided to take action. Since 2007 Tesco and F&F asked suppliers not to source cotton from Uzbekistan for any of our products, and we asked that the source of raw cotton used in products is identified. We were one of the first retailers to ban the use of Uzbek cotton in the supply chain.
In 2014, we were proud to solidify our commitment by signing up to the Responsible Sourcing Network's (RSN) cotton pledge, a key way by which industry can put pressure on the Uzbek Government to end the use of forced labour.
More recently, after worrying reports that Turkmenistan, also uses Government sponsored forced labour, we have teamed up with other retailers, trade unions and human rights organisations to convey our concerns to the Government of Turkmenistan.
In Tamil Nadu in India, research has found that it is an entrenched local issue that female millworkers in the region work as forced labour with their freedom of movement restricted. We check to ensure that all mills associated with Tesco do not have such practices and we also have joined forces with other companies in the Tamil Nadu Multi-stakeholder Working Group to promote ethical employment practices in mills in the region. Migrant workers are known to be one of the vulnerable groups most prone to exploitation and forced to work. Whenever we have found cases of passports or identity documents of workers withheld by factories, we make sure that the documents will be returned to workers. We also ensure that the factories in question correct their employment practices to make sure that this will not be repeated in the future. In collaboration with our suppliers, we have also supported hundreds of migrant workers to renew their work permits to ensure they have access to social security and other legal entitlements.
In Turkey, there have been many news reports of Syrian refugees being exploited. We have conducted due diligence checks to ensure our suppliers do not have unethical practices towards them. Apart from organizing workshops on ethical employment practices for our suppliers in collaboration with the UNHCR (the United Nations Refugee Agency), we also collaborated with other retailers to publish labour rights booklets in Arabic and make them available to Syrian refugees working in garment factories in Turkey.
Freedom of Association
Freedom of association and collective bargaining is a core international labour standard which we take very seriously. An example of the business working to improve this and to ensure that issues identified will be immediately corrected in our own supply base is our partnership with Community. This was formed after concerns were raised with under payment of wages, excessive working hours and worker abuses in the UK garment industry particularly around Leicester. The partnership involves meeting with our suppliers to understand worker concerns. Representation within the supply chain to ensure workers' rights are driven from within the supply chain by the workers.
Where disputes between unions and factories appear in our supplier factories, we collaborate with the ETI, local and global unions, as well as other brands and retailers to ensure that freedom of association is respected. Most of these efforts have led to social dialogue between unions and factories to address the issues together, and in some cases they have resulted in factories' recognition of unions' official status as their collective bargaining partner and thereby conducive to later collective bargaining agreements. Here is one example of our collaborative efforts leading to successful reinstatement of unionized workers.
In Bangladesh, Cambodia, India, Pakistan and Turkey we also work together with the ETI and the GIZ to strengthen factories' worker representation mechanisms, including training to enable free election and also empowerment training for elected representatives.
Improving working conditions
We are committed to improving working conditions within our supply chains and empowering workers. Our F&F clothing brand sources its clothing from 22 countries, with the vast majority from China, Bangladesh, India, Sri Lanka and Turkey. For all factories we source from the principles of safety, partnership, transparency and improvement apply. We provide guidance to our supplier factories to ensure they share our values and understand our requirements, and have practical knowledge to embed them in their everyday operation. Where factories struggle to meet our ethical standards we try and work with them to improve, however, if they fail to make satisfactory progress they are ultimately removed from our supply base.
For example, before the collapse of the Rana Plaza building in Bangladesh in 2013, we started independent structural surveys in all the suppliers' factories we work with in Bangladesh and Pakistan. After the Rana Plaza tragedy, we joined forces with global unions and other international garment companies in the multistakeholder organization, Bangladesh Accord, for bigger impact for all workers in the garment industry Bangladesh. As part of the Accord requirement, all factories Tesco buy from will establish a health and safety committee with worker representation. The committee members are trained to understand health and safety risks and follow up with necessary remediations. We have also committed to supporting the new Transition Accord, with a view to supporting Bangladeshi regulatory counterparts take back control of these issues and provide long-term benefits to Bangladeshi workers.
Reducing Excessive Overtime
It is not uncommon to find factory workers in Bangladesh working excessive overtime hours. This could be for many reasons including that factories do not have proper production planning in place, or systems to effectively monitor overtime. Excessive working hours also leads to higher rates of worker absenteeism and turnover, risks to worker health and safety, and lower overall factory productivity and quality. This can further result in backlog of unfinished work and the continued pressure for workers to do lengthy overtime.
We expect all suppliers to comply with the Ethical Trade Initiative's Base Code which includes clauses that working hours are not excessive, must comply with national laws and all overtime be voluntary.
Where we find evidence that suppliers are not meeting these requirements, we work with them to improve practices. For example, in 2015 we identified a supplier in Bangladesh that did not have a sufficient time record or working hour's system in place, and that workers were working excessive hours. After identifying the issue a vigorous plan was actioned by the Tesco Responsible Sourcing Team in collaboration with factory management. Within a few months of implementing the new measures, the factory was able to bring average monthly working hours back to acceptable limits. Moreover, factory management understand that the changes will help with production efficiency and quality, and keep their high skill workers for longer.
Worker Rights Training
We are involved in training which is run through the Ethical Trade Initiative (ETI) and aims to improve the worker-management relationships within factories - making sure worker voices are heard and resulting in better working conditions. We believe that open and honest communication between workers and management is the best way to ensure that worker issues are identified and effective action taken.
In 2017, we supported 26 factories in Bangladesh and India to strengthen grievance mechanisms. We also collaborated with 50 factories in Bangladesh, China, India and Turkey to engage in surveys to understand workers' needs.