Worker and Community Empowerment - Tea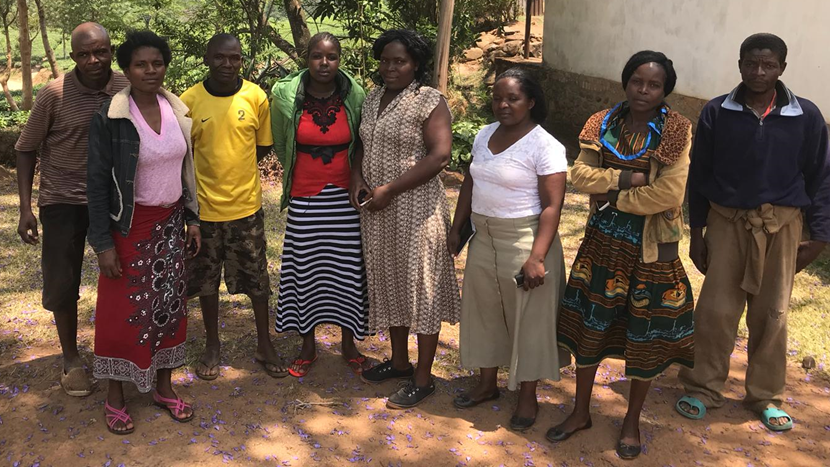 Tea was the first product sold by Jack Cohen and is therefore an important part of Tesco's heritage. It's also a key product for our customers in the UK. However, tea supply chains globally face a number of challenges. Low wages, gender discrimination and poor living conditions are issues commonly faced by tea workers and smallholders. This is why, for a number of years, we have been working actively and collaboratively to address these complex issues. As a starting point, all our UK Own Brand black, green and Rooibos tea is 100% Rainforest Alliance certified. In addition Tesco is an active member of the  Ethical Tea Partnership, a not-for-profit membership organisation that has been working with tea producers and tea companies to improve the sustainability of the tea industry since 1997. We also work in partnership with industry and NGOs in key regions, such as Assam in India, Malawi and Kenya, to help address the root causes of the many challenges these tea producing countries face.
We continue in our efforts to reduce the number of tea producers and estates that we buy from creating long term, trusted partnerships with our most strategic producers. In collaboration with our suppliers and NGO's we aim to work with our strategic tea estates to better understand the how we can drive improvements for workers and the communities they live in.
Promoting gender equality in Assam
Our partnership with the Ethical Tea Partnership and UNICEF is focussed on addressing gender inequality in the Assam region of India, where girls and young women can be at risk of violence, abuse and exploitation.
The first phase of the partnership, which is now complete, involved working directly with tea gardens to fund capability training for women, girls and the wider community. The programme worked with community members, including Child Protection Committee members, mother's groups, and parents to raise awareness of the risks facing girls and young women and. The members shared their message in a number of ways, for example through community meetings, home visits, rallies, street theatre, and cultural and sporting events. As a result, more than 35,000 adolescent girls were supported to help secure a better future. The project also engaged national, state and district governments to encourage them to review their approach to child protection and policies for those living in tea communities.
Phase two of the partnership, which begun in 2018, is designed to tackle some of the most challenging issues affecting women and children, including healthcare, child development and nutrition, water, sanitation, hygiene education, and to continue the work on child protection. As well as supporting women and young girls, the programme is now running weekly sessions with adolescent boys, which aims to challenge traditional attitudes about the role of girls and women. To date the programme is directly and indirectly improving the lives of an estimated 250,000 women, girls and boys living in Assam.
In June 2018, we signed the Women, Children and Families in Assam commitment alongside producers and other retailers. This commitment sets out the change we want to see for women, children and families on tea estates in order to gather support and accelerate action from the wider industry.
35,000
Adolescent girls supported in partnership with ETP and UNICEF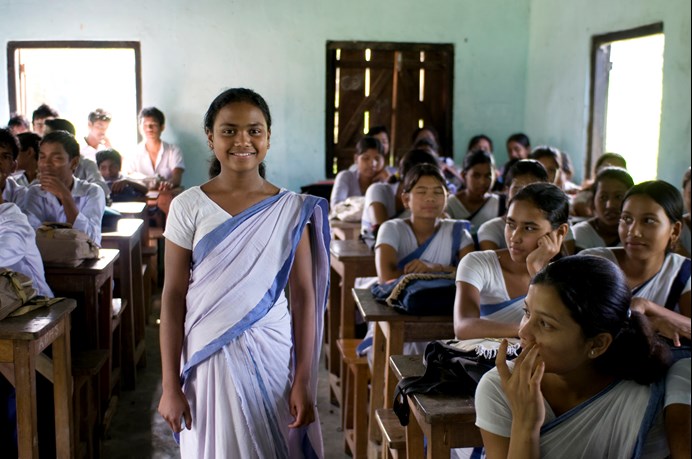 Supporting the Malawi tea industry
In addition to our work in Assam, we are members of the Malawi Tea 2020 coalition, with the objective of closing the living wage gap by the end of 2020. By bringing together committed industry buyers and producers, we have already supported two collective bargaining agreements between the Tea Association of Malawi and the Plantation Agricultural Workers Union, ensuring increased wages for workers, and raising awareness of the opportunity to join a trade union.
We also pay a higher than market value purchase price for our Malawian tea, which is NGO verified, to generate additional value for the estate workers. To understand how best to spend this additional money we have collaborated with the Ethical Tea Partnership to undertake a survey on the ground in Malawi to gain insight into what in kind benefits tea estate workers value the most.
Additionally, 5p from every pack of Tesco Extra Strong tea bought will be directly donated to run community projects in our strategic tea estate from which we buy our Malawian tea. The main beneficiaries are Village Savings and Loan Associations. These groups support smallholders and communities to increase their incomes through simple savings and loan facilities for those that do not have easy access to financial services. Loans are typically used to invest more in the tea farm, pay for education fees, as well as to develop other business activities which generate new income. Training under the programme is delivered by a local expert team, and entirely funded through donations.
We are collectively supporting the setting up of women welfare and gender committees on Malawi tea estates, to ensure gender issues are raised and acted upon, and that women are appropriately represented. Training will be delivered to discuss unequal gender norms with the aim of ensuring no sexual harassment and discrimination is taking place.
Women in leadership is another important focus area. As part of this work, development opportunities are reviewed to support women to apply to senior positions. Additionally, breastfeeding breaks and free crèches to support women in work were set up, giving them the peace of mind of knowing their children are taken care of during the day.