Gender Pay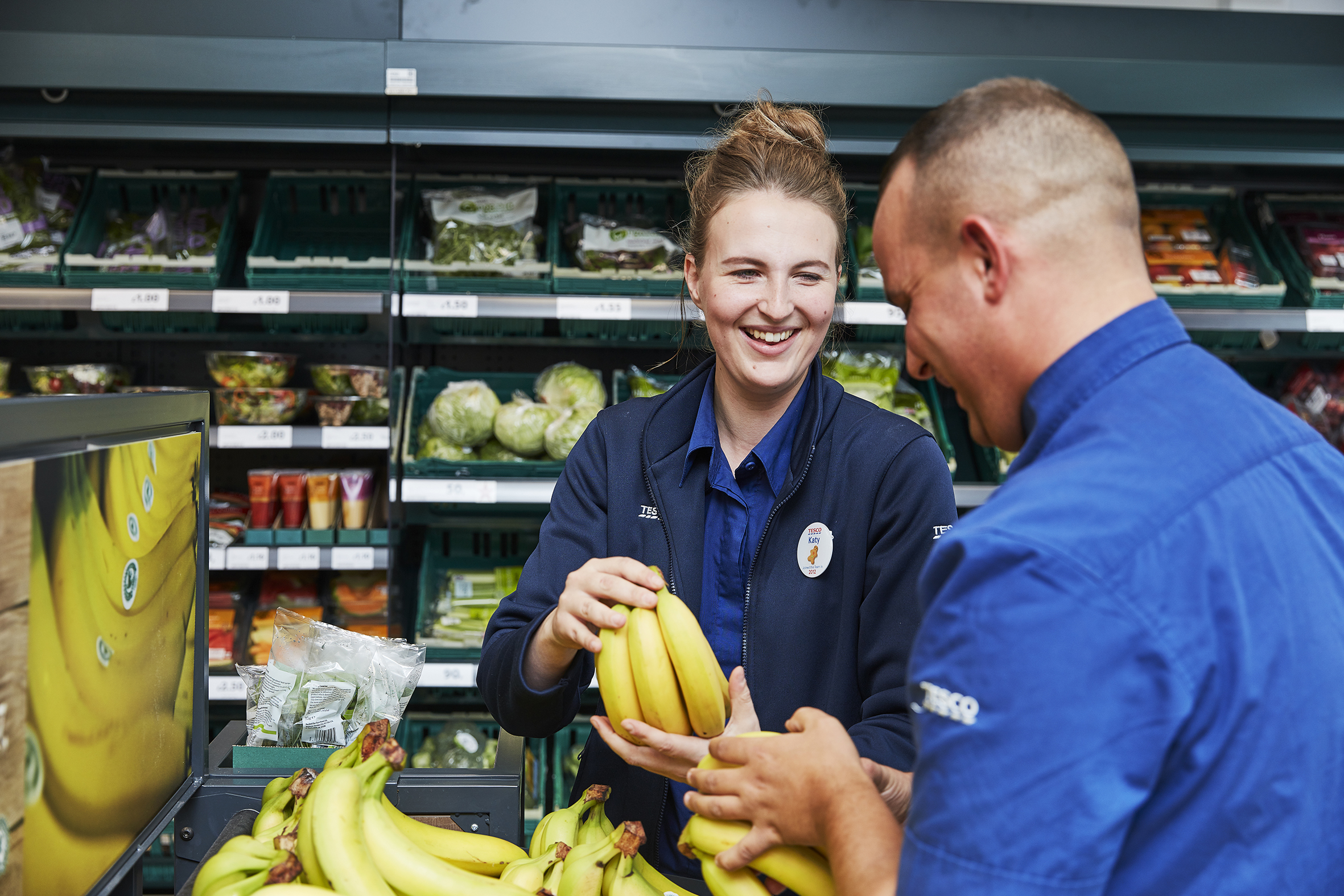 Our gender pay report
Tesco has always been a place where people can get on regardless of who they are. 'Getting on' can mean different things to different people and we are committed to providing all of our colleagues with equal opportunities, skills and reward to help them do just that.
We were one of the first companies to voluntarily report our gender pay data in 2017 and have had measures in place to monitor our gender pay gap for a number of years.
Our latest gender pay report follows the methodology set by the UK Government and covers the period April 2017-2018 for Tesco UK Retail, Booker, Tesco Bank and dunnhumby. They measure the difference between men and women's average pay within an organisation, regardless of their role or work level.
Most importantly, the reports set out clear, positive and inclusive actions we are taking to help us reduce our gender pay gap and these are focused in three core areas; supporting and attracting talented women; equipping and empowering our leaders; and sustaining an inclusive culture. Over the last year we have refined our diversity and inclusion strategy, brought more conscious inclusion to our recruitment practices and enhanced our diversity and inclusion training for senior leaders. We've also signed up to the 30% Club and Women in Finance Charter which means we have a clear commitment to improve gender balance in our most senior roles.
We know it will take time to reduce our gender pay gap and we are taking clear actions towards achieving true, sustainable gender balance at every level of our business.
2018/19 Gender Pay Reports
Tesco Retail

Tesco Bank

Booker

dunnhumby
Our previous Gender Pay Reports
Tesco Retail Gender Pay Report 2017/18

Tesco Bank Gender Pay Report 2017/18

Booker Gender Pay Report 2017/18

dunnhumby Gender Pay Report 2017/18