Supporting Black History Month and our BAME colleagues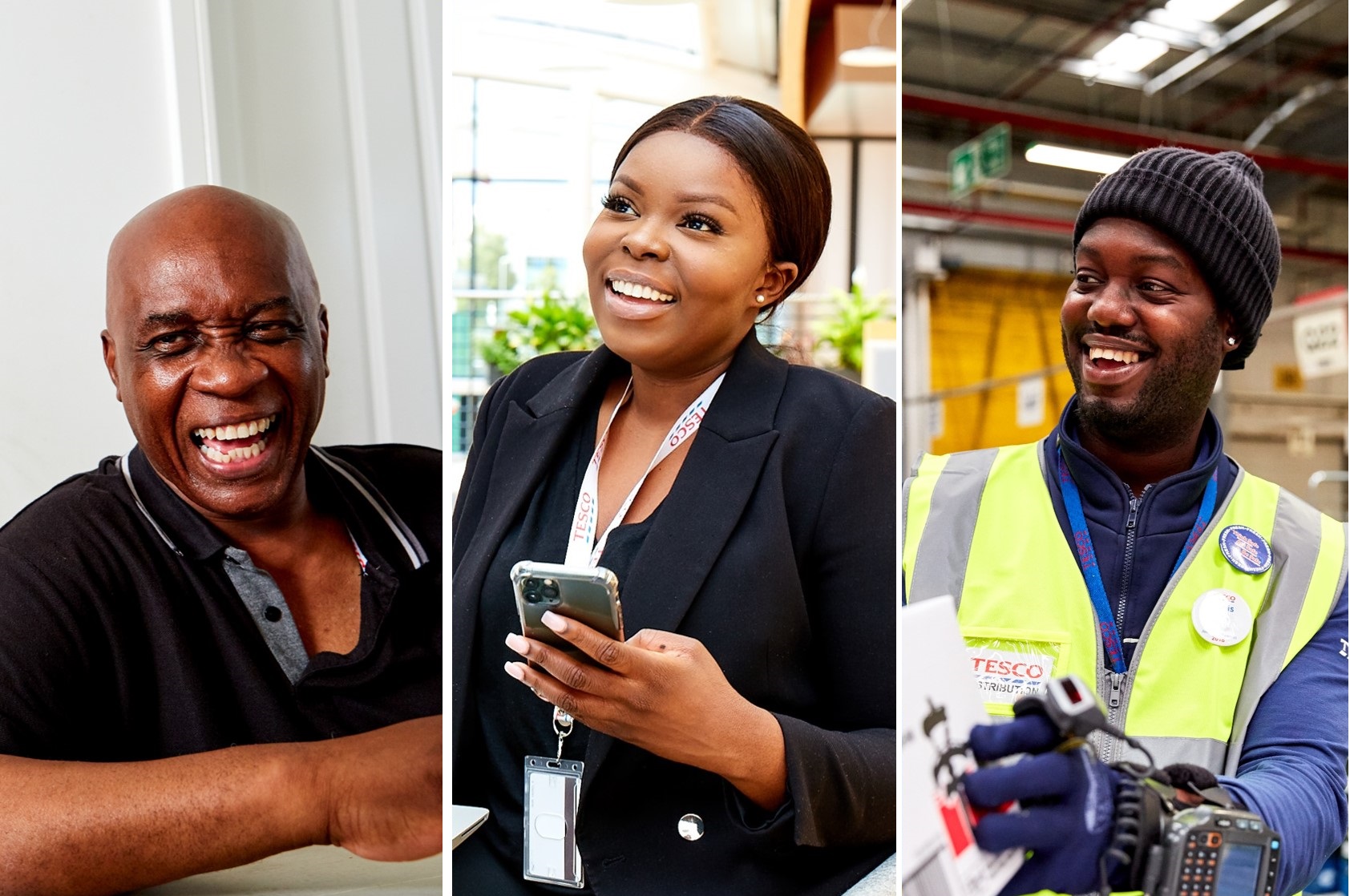 Across Tesco, one of our three key values is that we treat people how they would like to be treated.
Written by our colleagues over 20 years ago, this statement is as true today as it was then. It asks us to put ourselves in the shoes of others and treat them with respect and dignity always.
The diversity of the people in our company is what makes us stronger. We know that we don't always get it right, but our commitment to supporting our black and other ethnic minority colleagues is genuine and deeply held. We continue to learn about differences every day and we will continue to adapt. We are making real progress in some areas, but we know there is more we need to do to make Tesco a place where everyone feels welcome.
We recently signed up to a number of powerful commitments on black inclusion via an open letter in The Sunday Times, pledging to set targets for diverse candidate shortlists for every position in Tesco; investigate and address the specific barriers faced by black talent in our business; track and report ethnicity data and elevate black voices in our organisation. We've begun holding virtual focus groups with our UK & ROI CEO to better understand some of the challenges that our black, Asian and minority ethnic colleagues face, and have introduced a new colleague conversation guide to ensure everyone feels confident in having more open and honest conversations about diversity and inclusion. We're also signatories of the Race at Work charter, and are working to implement its five calls to action to tackle barriers that ethnic minority people can face in recruitment and progression.
To mark Black History Month, three colleagues discuss how we can keep the conversation going, and better educate ourselves on challenging racism all year round.
Richard Broomes, Checkout Assistant
As a member of the BAME (Black, Asian, Minority Ethnic) at Tesco colleague network, my biggest aim is to raise awareness of the issues we face. I've been with Tesco for eight years now, and my goal is to be in a position where I can really help people.
Racism is very much present in the UK, and the best thing we can do is to support each other, and keep on learning. The book Natives, by Akala, discusses the author's own experiences with race and class in Britain, and is well worth a read.
For me, Black History Month is about educating, celebrating and recognising members of the black community - let's talk about the great cuisines the Caribbean has brought to the West, or lesser known musicians such as Freddie McGregor, Dennis Brown and Maxi Priest.
Lewis Wright, Warehouse Operative
I swapped a high-stress job in London for a better work-life balance at Tesco, and I can really see myself with a long-term career here.
I come from a big Jamaican family and our culture is rich in food and vibrancy. I have a nine-year-old son so, for me, Black History Month is all about passing down traditions and culture so it lives on. I try to teach my son about black history not just for one month but all year round, especially since it's not on the curriculum in schools.
It can be difficult to talk to our children about complex issues like race –  A Kids Book About Racism, by Jelani Memory, breaks it down into simple terms and is a great introduction to the topic.
Sarah Tumawu, Project Coordinator
I joined the BAME at Tesco colleague network about a year ago when Tesco was developing our own-brand multi-toned plasters. We were the first UK retailer to create plasters for all skin tones, and I felt lucky to help with collating colleague insight. Something as small as having plasters to match your skin may seem silly, but it means a lot – it means we are accepted.
Black History Month is a time to celebrate accomplishments in the black community. We learn a lot in school about how black people survived and fought against slavery, but not much else about our history – I want to learn about those who succeeded in their industries, the trailblazers and inventors, those who broke records and changed the world.