Skills and Training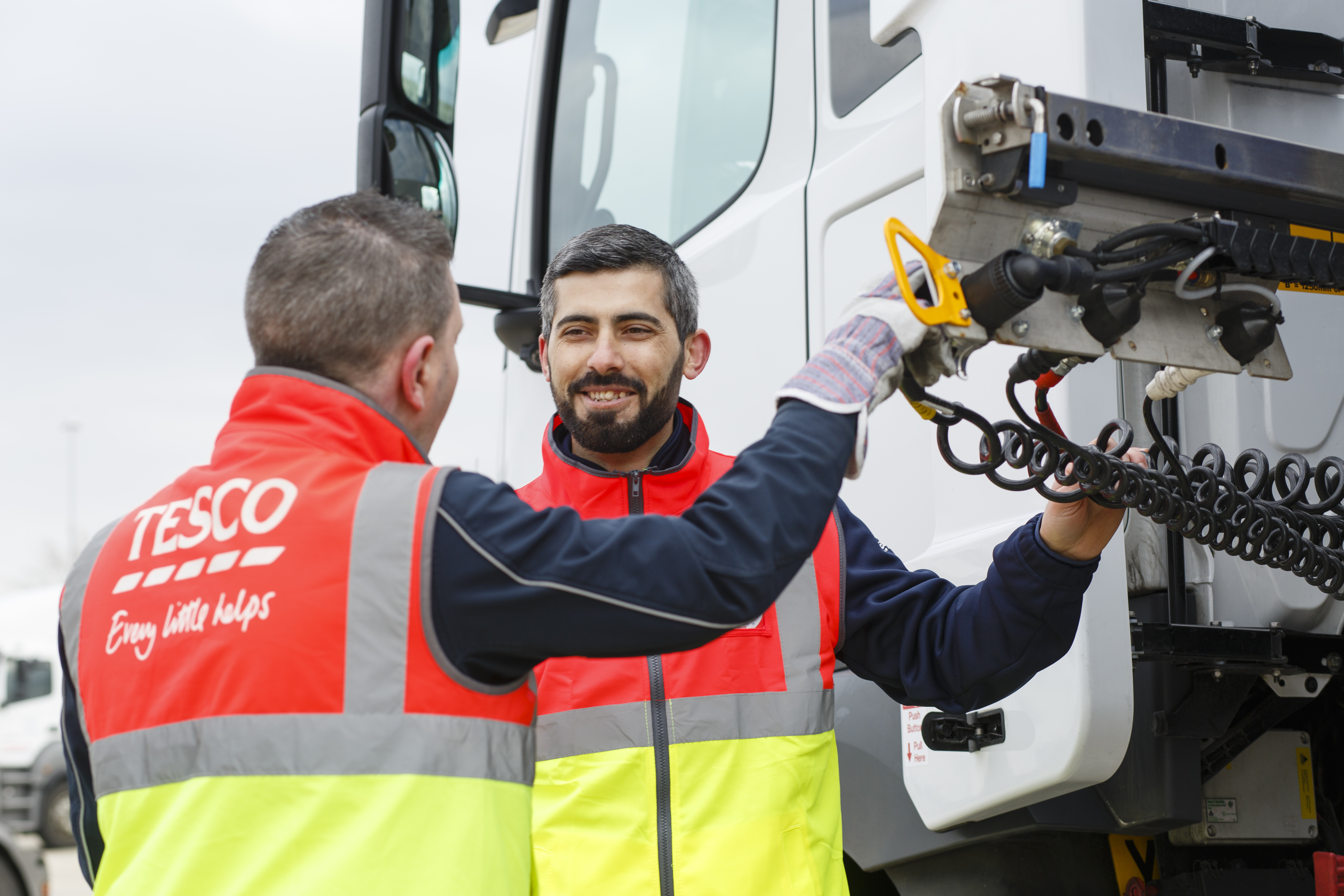 As our business evolves, we want to make sure our colleagues have the skills they need to succeed in the future. As well as building on their existing skills, we are creating opportunities for colleagues to reskill in areas where demand is likely to increase.
As part of our people priorities for this year, we recognise that developing line managers to be fit for the future and building a digitally confident workforce are key enablers for colleagues across the business. We are therefore focusing on learning in these areas, which will help our colleagues to develop their long-term careers, supporting them to serve customers a little better every day.
'Learning at Tesco'
Learning at Tesco is our learning platform for colleagues, bringing together all of our learning resources broken down into why, what and how we learn. Colleagues have the opportunity to gain the knowledge and skills to support their performance and career and to be at their best. Colleagues can sign up to face to face workshops, complete e-learning or access related articles and videos, keeping track of their progress at they go. This is designed to support colleagues to take ownership of their career, either to develop personally, build confidence in an existing role or to grow their career.
Line Manager training
We know that line managers are at the heart of the colleague experience and play an important role in supporting our colleagues to 'get on' at Tesco. We have refreshed our development programmes for managers across the Group to continue building their leadership skills. So far, in 2018/19 17,156 managers have received further leadership training. This training covers a broad spectrum of skills including: effective communication, coaching, stress management, developing you and your team and helping your team manage change.
Digital Skills
As technology continues to transform how we live and work, digital skills will be even more important. We have responded with a dedicated programme to ensure that all our colleagues, no matter what their role, have digital skills at work, personally and for the future. Having now recruited over 160 Digital Champions across the UK business, these colleagues will help peers with practical skills, from managing their hours digitally to keeping their personal details safe and secure online. We will be expanding this programme to more colleagues over the coming year.
Apprenticeships
To help our colleagues develop the skills they need to succeed, we offered 1,265 new UK apprenticeships last year.
We offer apprenticeships at different levels, from a Level 2 retail apprenticeship to a Level 4 high education level apprenticeship.
Apprentices will gain new knowledge skills and behaviours that will help Tesco serve shoppers better into the future. Our apprentices are given the opportunity to apply their knowledge and work collaboratively across the business as well as the opportunity to earn as they learn.
With it becoming harder to recruit people with LGV (Light Goods Vehicle) skills in the UK, in 2017 we introduced our LGV driver apprenticeship. Due to the success of this programme, which saw 145 participants take part in 2019, we have now expanded the scheme to six more distribution centres across England.
In response to a growing demand for specialist digital skills, we are also creating opportunities for colleagues to reskill in this area. For example, we have introduced a Software Developer apprenticeship in partnership with Makers Academy, one of London's leading software development training companies.