Booker Food Waste Data 2019/20
At Tesco, we have no time for waste. In 2018 Booker published data on food surplus and waste for the first time, and outlined our commitment to driving progress towards the UN Sustainable Development Goal (SDG) target to halve per capita global food waste by 2030. Now alongside other businesses in the Tesco Group, Booker reports on an annual basis. This year, for the first time Booker have included waste data from Ritter Courivaud.
Highlights from 2019/20 include:
Booker donated 735 tonnes of food to local charities and community groups.
This is equivalent to over 1.75 million meals.
191 Booker stores across the UK are offering surplus food to local charities and community groups
Transparency and measurement is essential for identifying hotspots, and in tackling the causes of food waste. It helps everyone understand how much, where, and why food is being wasted.
In 2019/20, 1,911,833 tonnes of food sold by Booker generated 2,990 tonnes of surplus (not sold to customers), equivalent to 0.16% of sales.
735 tonnes of surplus was redistributed through donations to charity.
In 2019/20, total food waste (food safe and not safe for human consumption sent to energy recovery) was 2,255 tonnes. This is equivalent to 0.12% of sales.
This year we included waste generated from Ritter Courivaud for the first time. This alongside improvements to how we record waste and donations to charity mean our figures are not directly comparable to previous years.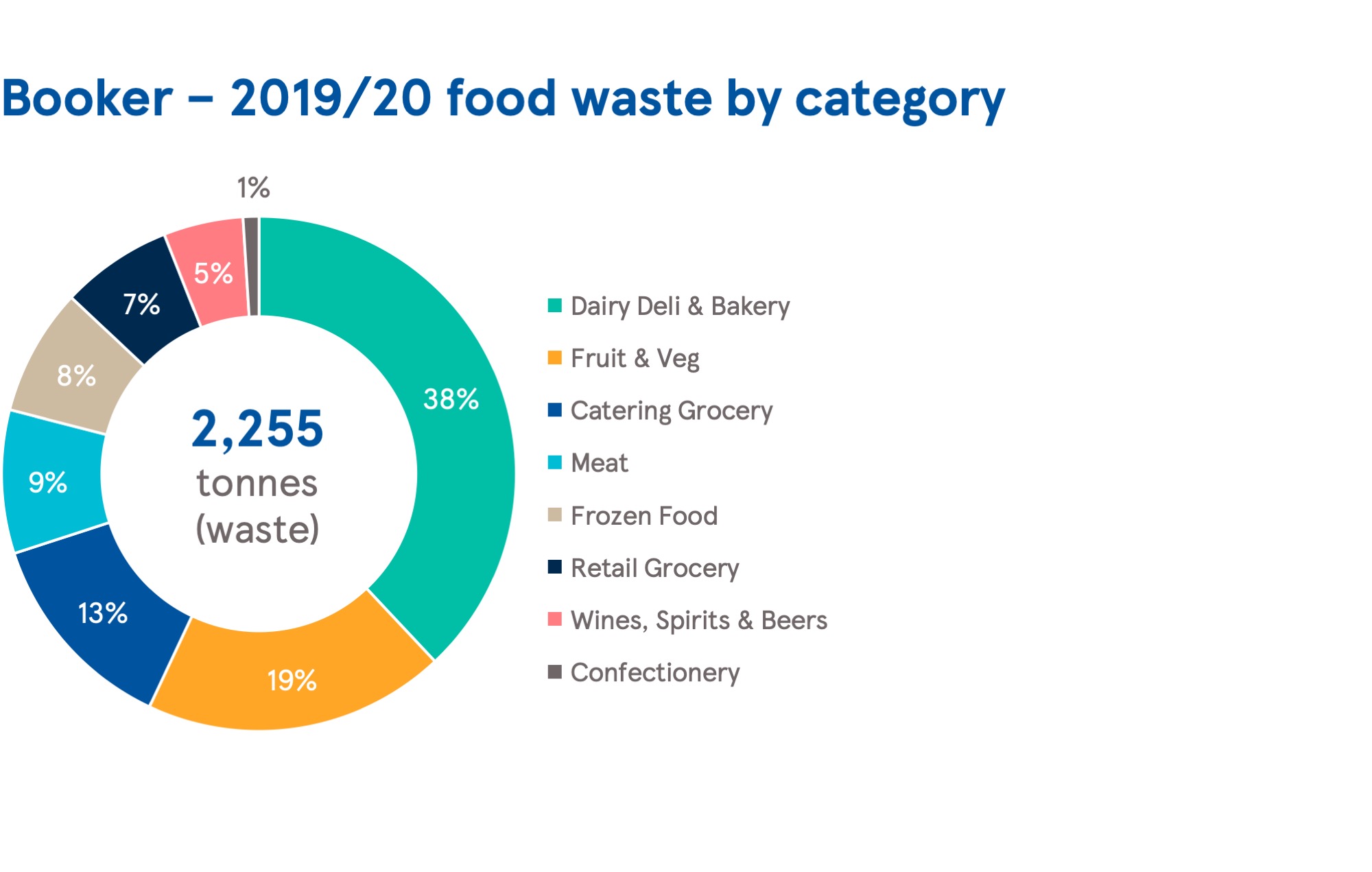 We are proud of the work our colleagues do to reduce waste and encourage other businesses to publish detailed, third-party assured food waste data.