Tesco Malaysia Food Waste Data 2019/20
At Tesco, we have no time for waste. We are the first retailer in Malaysia to publish independently assured food waste data for our own operations and are committed to delivering the UN Sustainable Development Goal (SDG) target to halve food waste by 2030.
Highlights from 2019/20 include:
All 60 stores across Malaysia are offering surplus food to local good causes and charitable organisations
We donated 465 tonnes of food to over 317 good causes and charitable organisations
A 30% decrease in food safe for human consumption disposed of since last year 1 
Transparency and measurement are essential for identifying hotspots and in tackling the causes of food waste. It helps everyone understand how much, where and why food is being wasted.
In 2019/20, 413,437 tonnes of food sold by Tesco Malaysia generated 5,179 tonnes of surplus food not sold to customers (equivalent to 1.25%).
465 tonnes of surplus was redistributed to charity homes, community groups, schools and families in need through our food bank partners. Donations decreased compared to previous year as we worked to minimise our food surplus internally by optimising our ordering and improve fresh produce management routines. Overall there was a 30% decrease in food safe for human consumption disposed of since last year.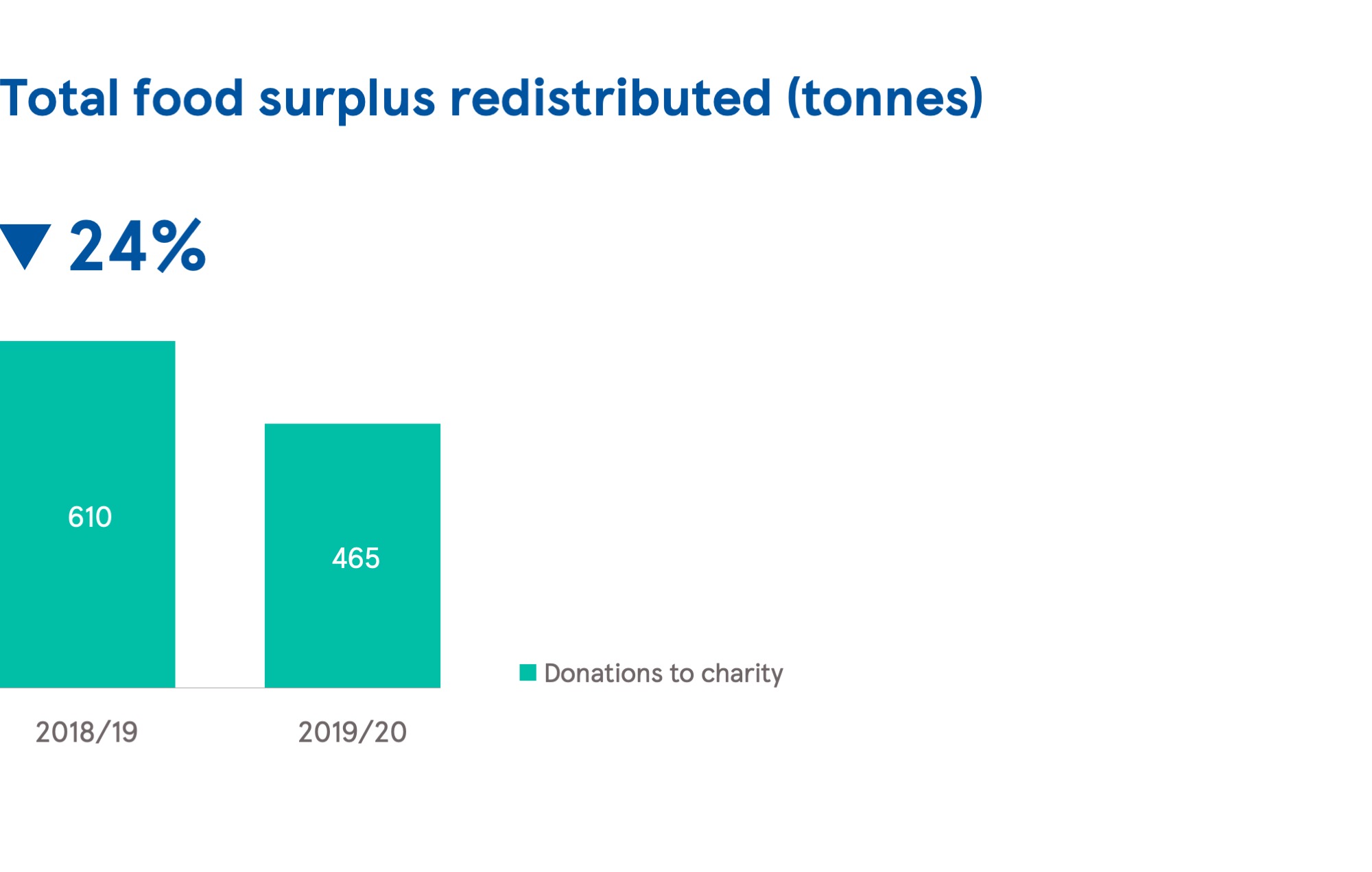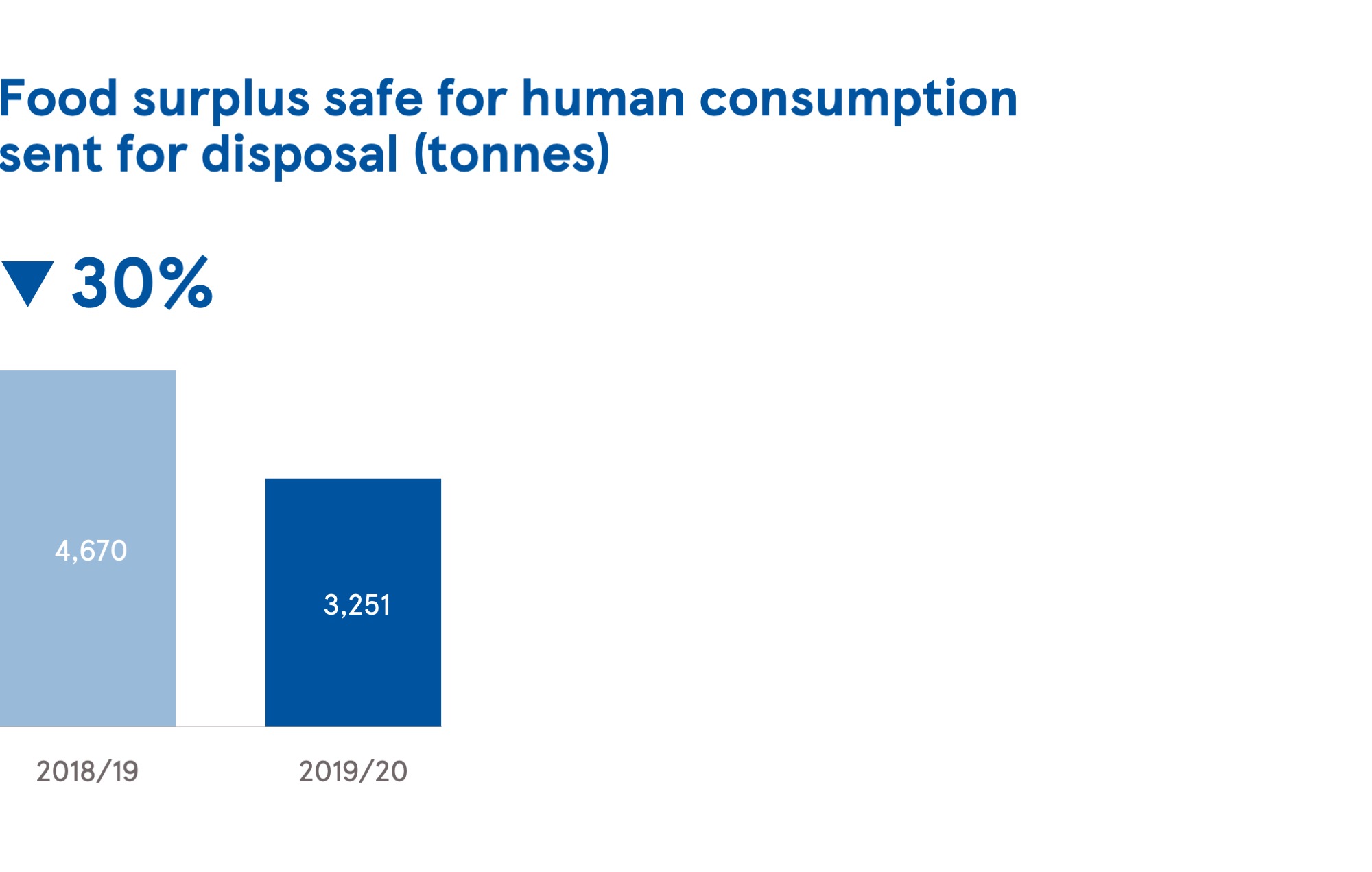 In 2019/20, total food waste (food safe and not safe for human consumption) was 4,714△ tonnes, equivalent to 1.14%△ of sales. This represents a 27% reduction compared to our baseline year of last year.
Fresh fruit and vegetables (produce) make up the largest part of our food waste. We have introduced new initiatives to tackle this including Stricter controls on forecasting and ordering processes and improved in store routines including trimming of leafy vegetables. As a result produce waste has reduced by 30% compared to last year.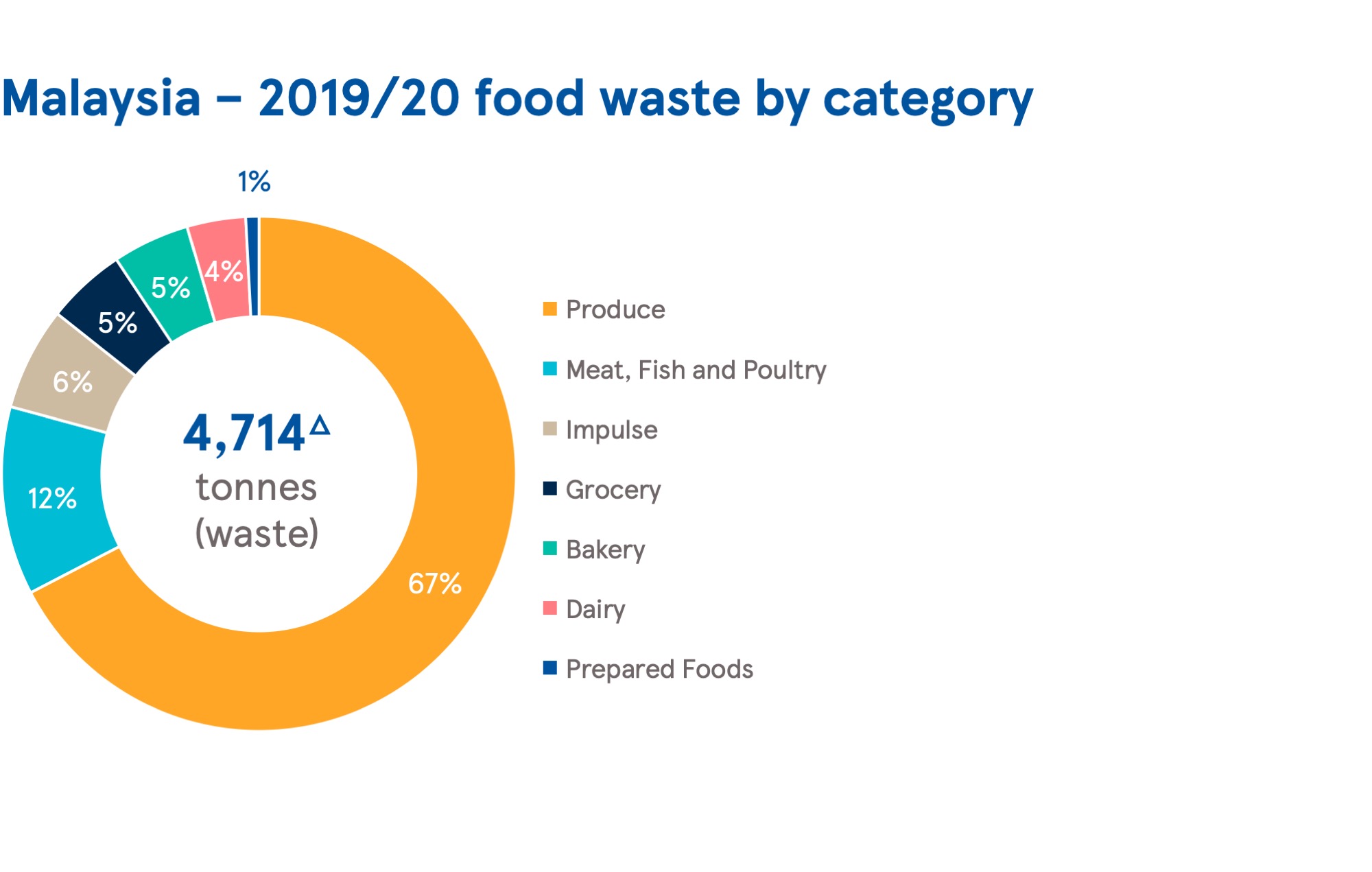 We continue to the lead the Malaysian retail industry in our support for the food charitable sector. Recognised as a strategic partner to the National Food Bank programme, we have worked closely with Government to discuss plans to tackle the issue of food waste and support the drive for all retailers in Malaysia to donate unsold edible food to charities.
Last year we also provided shelving and equipment for two university food banks in Kuala Lumpur, supporting these causes to increase their capacity to take and safely store surplus food.
We are proud of the work our colleagues do to reduce waste and encourage other businesses to publish detailed, third-party assured food waste data.
Find out how we calculate our food waste data here
KPMG LLP were engaged to provide independent limited assurance over the selected food waste data highlighted on this webpage with a △ using the assurance standard ISAE 3000. KPMG has issued an unqualified opinion over the selected data. KPMG's full assurance statement is available here. 
 1 Food safe for human consumption is defined as suitable for donation to charity.