Tesco Community Grants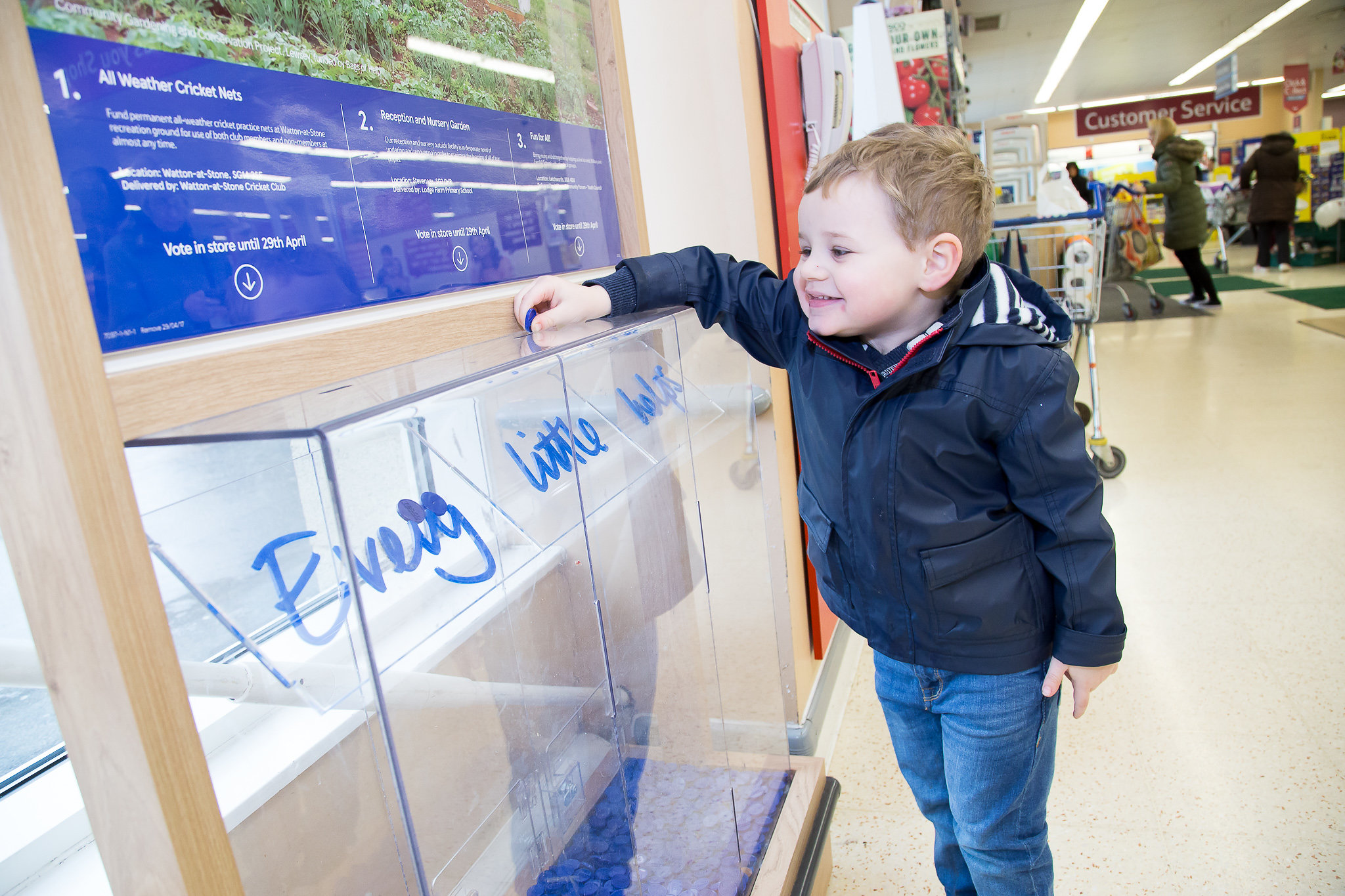 Tesco Community Grants
Tesco Community Grants is now open for applications. Building on the success of Bags of Help, which has supported more than 36,000 local projects with over £85m in grants since 2016, Tesco Community Grants is our new local community grant scheme. We'll continue to fund thousands of local charities and community projects across the UK.
The pandemic has exacerbated the extent of food insecurity in communities across the UK. 4.7m adults and 2.3m children don't have consistent access to the food they need.
At Tesco, we believe that ensuring no one goes hungry can help build stronger communities. We can make a big difference when we come together to lend a helping hand, whether we are donating meals to food banks or supporting local community groups through our community grant scheme, our colleagues are working with our customers and community partners every day to do good through food.
We're inviting applications from charities and community groups that help us achieve this.
How it works
How it works
Charities, community groups and not for profit organisations can apply for one of our grants through our charity partner Groundwork. We want to help kids access the food and support they need for a good start in life so we're inviting applications from charities and community groups that help us achieve this. Eligible projects could include breakfast or holiday lunch clubs, food banks, youth clubs and schools.
Eligible projects are put forward to shortlisting panels where our colleague select the projects that will go through to a customer vote.
Every three months customers can vote with a blue token for the project that they would like to receive funding in their local community*.
We would also welcome nominations of causes that matter where you live.
*Due to COVID-19 we've currently paused customer voting so all of the projects shortlisted by our colleagues will receive a grant of £1000. 
You can find out more information or apply for a grant here
"With your help, we have been able to make a big difference to those navigating these uncertain times, thank you." - Reuben's Retreat
Our Partners 
We have worked alongside Groundwork, a national charity who have helped develop and administer our scheme since 2016 ensuring that we meet their principle of transforming lives in the UK's most disadvantaged communities. Last year, Groundwork supported 9,000 community groups to deliver locally-led projects that create better places, improve people's prospects and promote greener choices.
Our Legacy
We've been awarding community grants since 2016. In this time we've supported more than 6,000 schools, over 2,000 sports teams, 2,300 Brownies, Guides, Rainbows, Scouts, Cubs, Beavers, Rangers groups and 1,400 elderly and vulnerable groups
To see the projects that have been supported close to you check out our interactive map here. 
Covid-19 Community Fund – Many community groups have struggled to adapt the services they offer as a result of the pandemic. Between April and September 2020 our Covid-19 community fund offered £500 grants to help charities and community groups adapt the services they offered with 8000 groups sharing £4m worth of funding.
See the projects that have been supported here
Supporting Young People – Between October and December 2020 we focused our support on helping children and young people's groups. Groundwork's insight told us that these were some of the most affected and so we provided £2million in support to 2,000 groups across the UK. We also provided grants to those who needed food, who could not access food in their usual way like lunch clubs, to elderly people, food banks and more.
"You helped us help them, straight away on the front line of crisis" - The Sparkle Academy