Climate change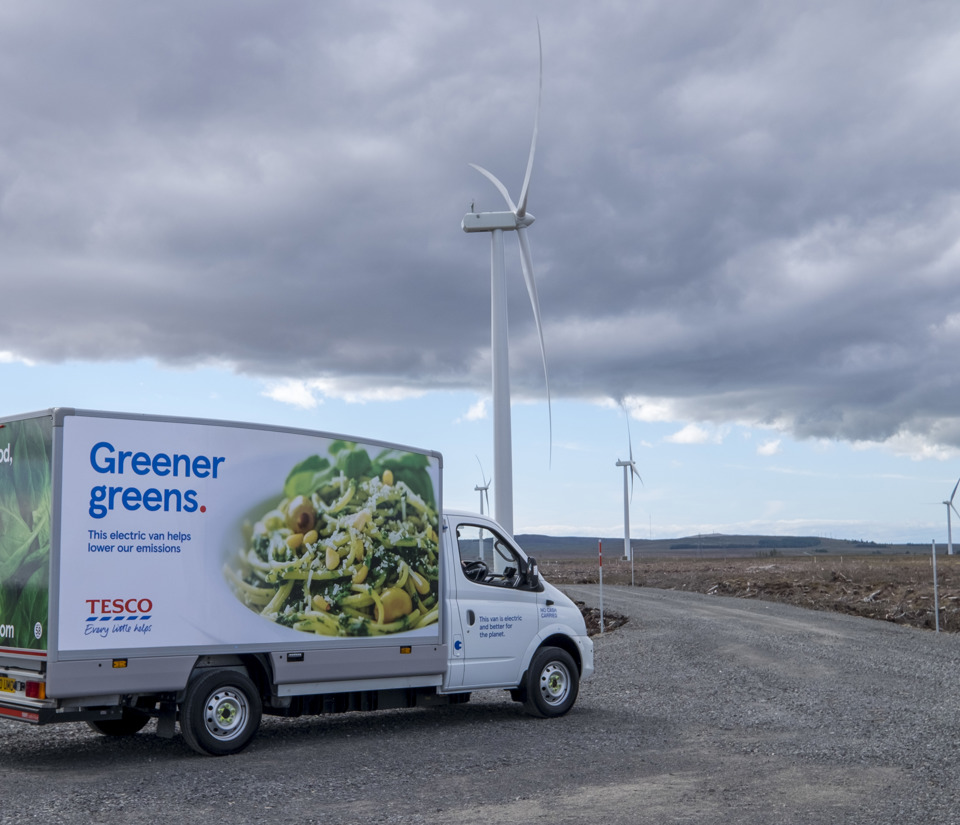 Climate change
We're taking strong action on climate change, with a commitment to be carbon neutral in our own operations by 2035 and net zero across our whole footprint by 2050.
The time to act is now
In its latest review of the science of climate change, the UN Intergovernmental Panel on Climate Change (IPCC) warned of an increased risk of extreme heatwaves, droughts, flooding, and a key temperature limit being broken in just over a decade.
30%
of global greenhouse gas emissions come from the food sector
The food industry contributes to climate change and is also vulnerable to it.
It's our responsibility to play our part in helping to avoid the most severe consequences. Urgent, collective action is required to meet global climate goals and move onto a zero-carbon pathway. There's no time to waste.
Our actions so far
Tesco has led the way in reducing emissions. We were the first FTSE 100 company to commit to science-based targets in line with the Paris Agreement's 1.5C target. In 2021/22, we achieved an absolute reduction in our operations of 52% against a 2015 baseline. We've done this by using energy and refrigeration more efficiently, and by adopting 100% renewable electricity across the Group.
We became the first business globally to set the ambition to become net zero across Group operations by 2050.

We were the first FTSE 100 company to set science-based targets for both own operations and supply chain in line with the Paris Agreement's 1.5C pathway.

Announced a project to source renewable electricity directly from wind farms and, solar farms via Power Purchase Agreements, as well as installing solar panels and wind turbines at our own sites.

Signed up to the Clean Van Commitment supporting the switch to low- emission vans.

Began roll-out of electric vehicle charging points for our UK customers in partnership with Volkswagen and Pod Point.

Launched our first sustainability-linked bond linked to the achievement of our Scope 1 & and 2 emission reduction targets.

Announced our updated ambition to reach Net Zero by 2050 target across Scopes 1, 2 and 3, aligned with a 1.5C pathway.

Introduced the UK's first commercial electric HGVs, building on pilot projects in Hungary and the Czech Republic.
But we know we need to do more

Most of our total emissions (~90%) are generated in our supply chain and in customers' homes. These are known as Scope 3 emissions. We're working with our suppliers, partners and stakeholders to make the changes needed to reach net zero by 2050.
We aim to advocate, improve and transform our own operations and work with the wider industry to decarbonise our supply chain.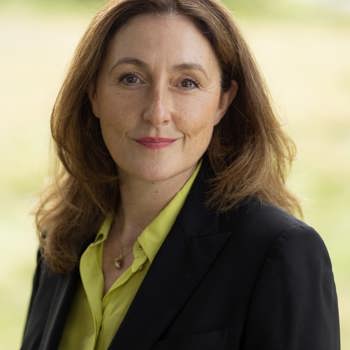 Tanya Steele, WWF CEO
"Even the biggest and most complex businesses know that if we're going to tackle the climate and nature crisis, it can't be done by offshoring emissions through imports and supply chains –  we need to change every part of the system."
Our commitments
In September 2021 we committed to:
across our group operations by 2035 (brought forward from 2050)
across our total emissions footprint by 2050, including our supply chain and products
Our emissions
We've mapped our total footprint, including both direct and indirect emissions
We continuously gather emissions data from our suppliers in the UK and abroad, to assess emissions hotspots and climate risks in our supply chain, and identify where we can work together towards net zero.
Most of our emissions come from our supply chain  and customers using what they buy. We can make the biggest impact in three different ways: working with suppliers to improve production practices; offering sustainable choices to our customers; and working with the wider food industry and governments to change the food system.
This graphic shows how our emissions break down:
Reaching net zero needs transformational change in how we grow, produce and consume food.
To achieve this, we're developing plans to decarbonise key areas of our emissions footprint, particularly the production of our most important agricultural products. This requires gathering emissions data at farm level, so we can build targeted "decarbonisation pathways" for the Group. The scale of the challenge is unprecedented. It will need action across our business and supply chains to support a shift in food production. It means doing everything we can to eliminate waste. And we will need to support customers with changes they can make in their households, for example by encouraging more sustainable diets.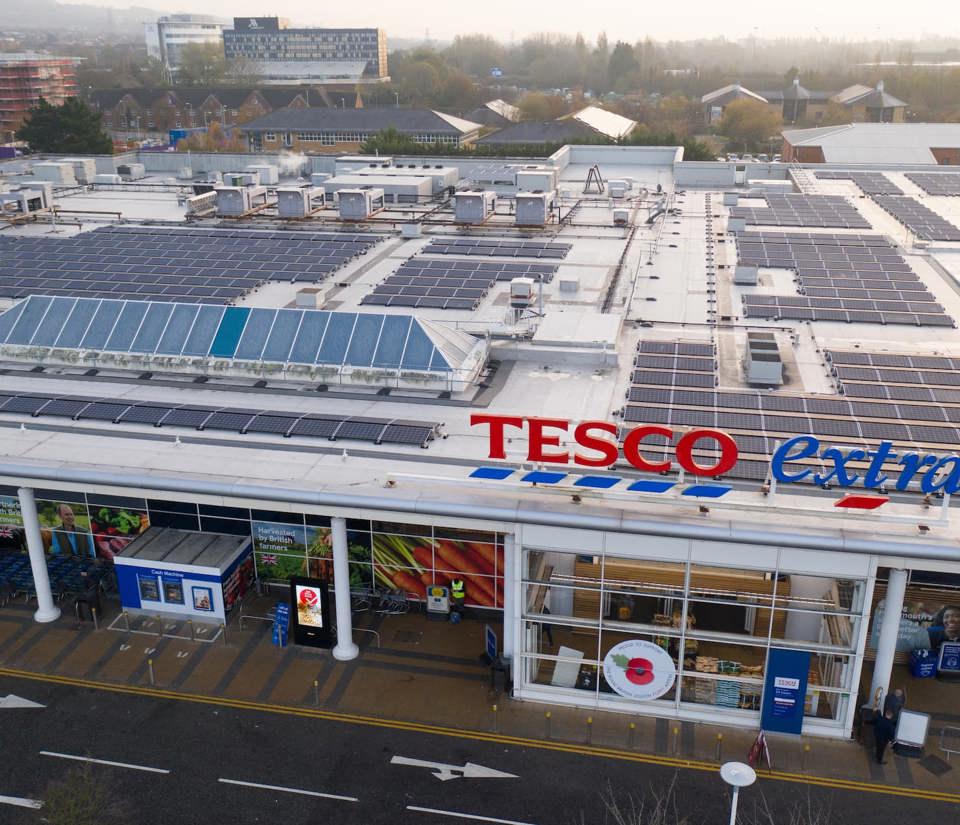 1
.

Running our stores and centres

Across the Group, 100% of the electricity we use is renewable, either from our onsite solar panels and wind turbines or through the renewable electricity we source from the national grid. We have signed one of the largest unsubsidised Power Purchase Agreement (PPA) portfolios in the UK, helping to transform the UK National Grid. Our target is to source 60% of our electricity through PPAs by 2030. The remainder is sourced through renewable certificates.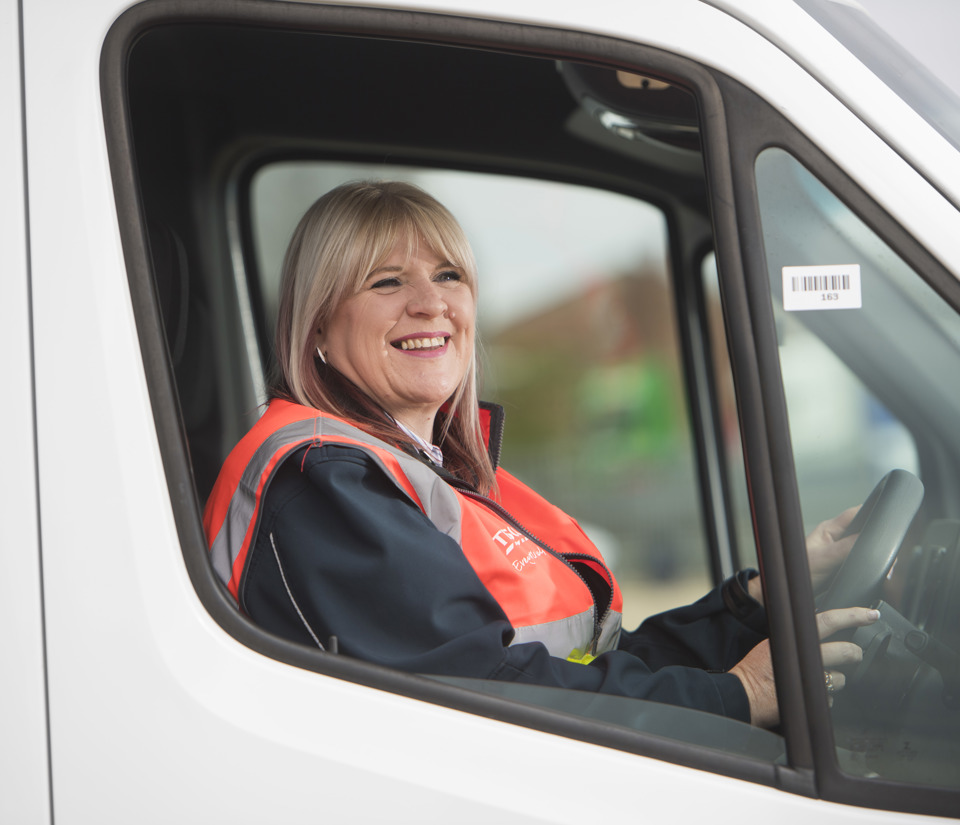 2
.

Transport and Travel

We will have a fully electric UK home delivery fleet by 2028. We're part of EV100, a global initiative committed to accelerating the transition to electric vehicle s. We are also trialling electric rigid trucks and advocating for alternative solutions for Large Goods Vehicles (LGVs).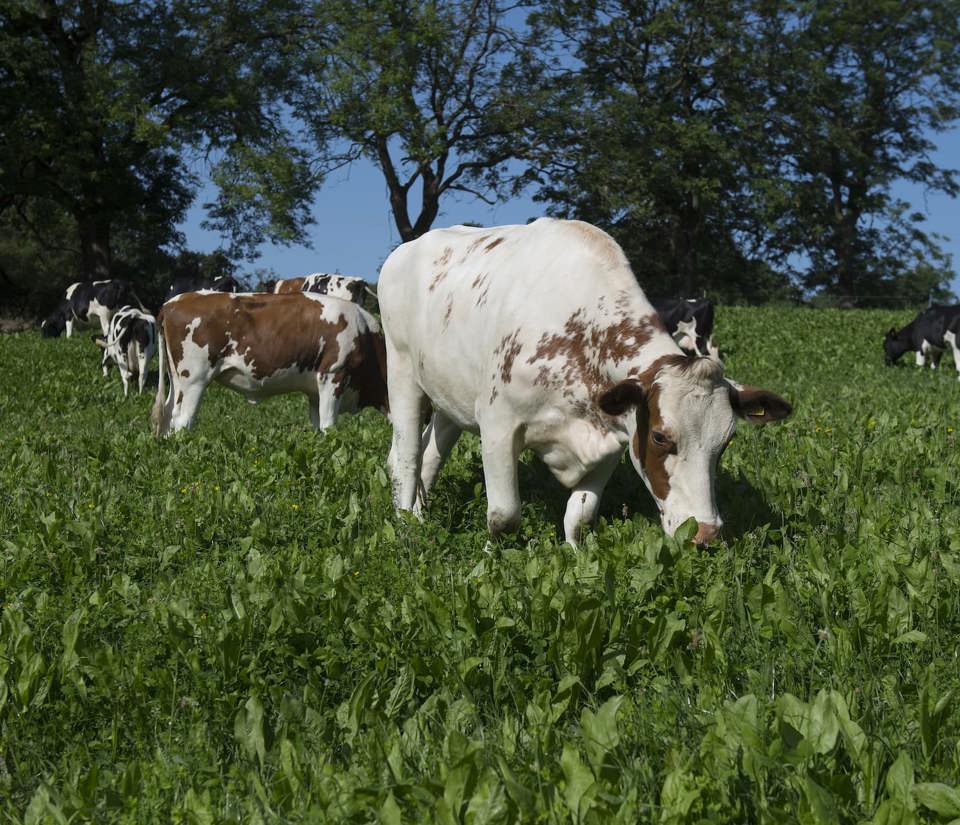 3
.

Producing the things we sell

We're supporting all suppliers to establish their own net zero ambitions and to set science-based targets. This includes a move to renewable electricity sources for all manufacturing sites. In partnership with WWF, we are trialling emissions reduction technologies in our supply chains, such as feed additives to reduce the amount of methane released during the production cycle, as well as alternative animal feed, which can limit land use change and habitat loss. To help combat deforestation, 100% of our palm oil , assessed wood and paper products, and soy used in animal feed comes from sustainably certified sources.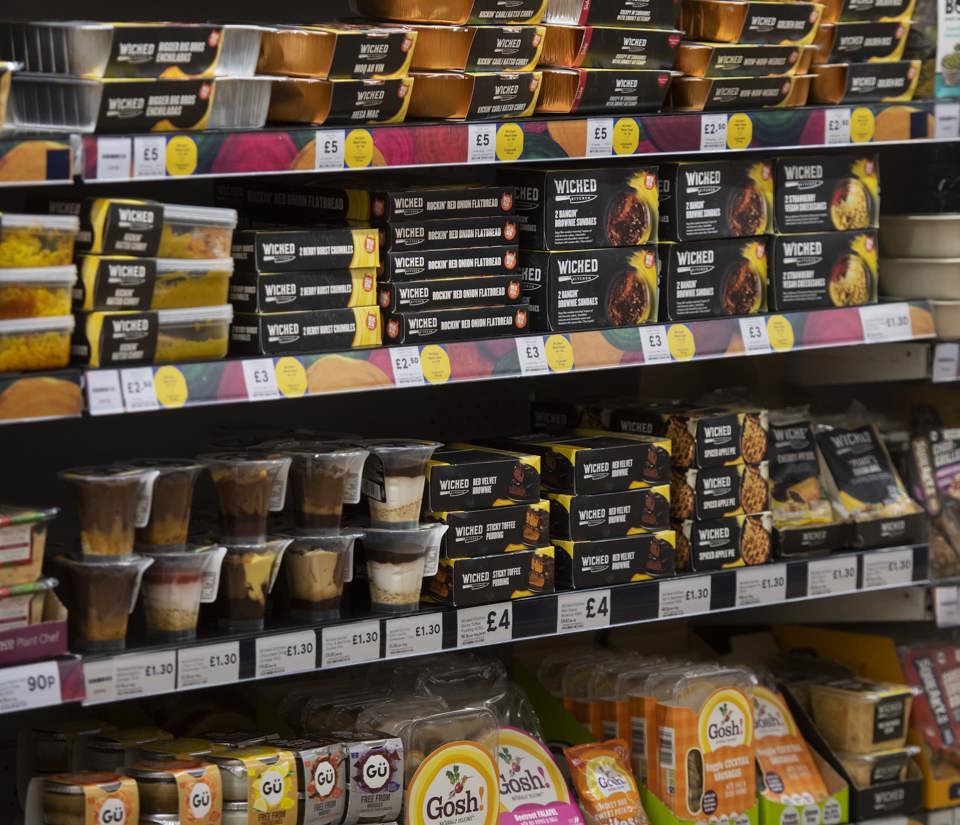 4
.

Customers using what they buy

We're helping customers to eat more sustainably by offering more plant-based meat alternatives and making them easy to find and affordable. New product launches including Wicked Kitchen and Plant Chef ranges provide easy-to-prepare and affordable plant-based alternatives to traditional dishes. To support customers switching to electric vehicles, we launched a partnership with Pod Point and Volkswagen to establish the largest retail EV charging network in the UK.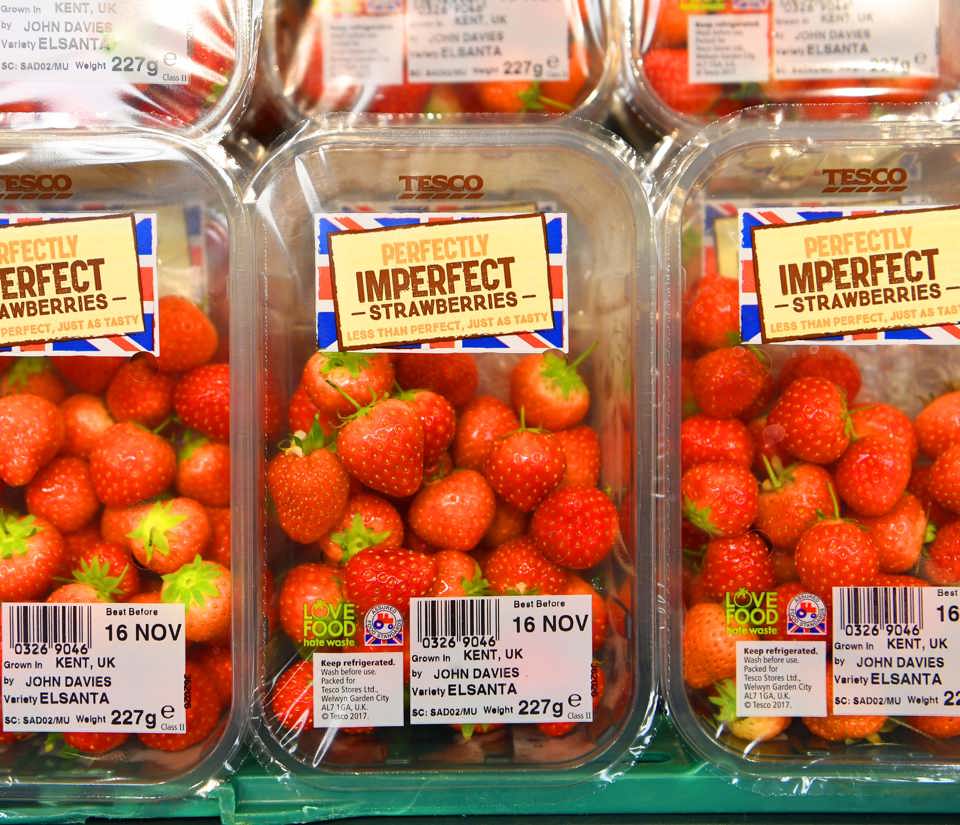 5
.

Reducing waste

We tackle food waste in three ways - by reducing food loss within our own operations, working with suppliers, and supporting communities and customers to prevent food waste in the home. To reduce the impact of packaging, our "4Rs" strategy - Remove, Reduce, Reuse, Recycle - aims to ensure packaging never finds its way into landfill or the environment.
Climate and finance
In 2017, we became signatories of the Taskforce on Climate-related Financial Disclosure (TCFD), which commits us to assessing, mitigating and disclosing climate-related risks.
Since 2020, we've launched two sustainability-linked bonds, which are a form of borrowing linked to sustainability performance. We have also put in place a revolving credit facility linked to achieving our environment commitments. We have also implemented an enhanced climate governance framework encompassing our Board, Committees and Executive team.
In October 2020, we established a £2.5bn revolving credit facility, with interest linked to the achievement of environmental targets
In January 2021. we launched our first sustainability-linked bond (SLB), for €750m
In April 2021, our £400m sustainability-linked bond was the fourth-ever sterling SLB