Farming & agriculture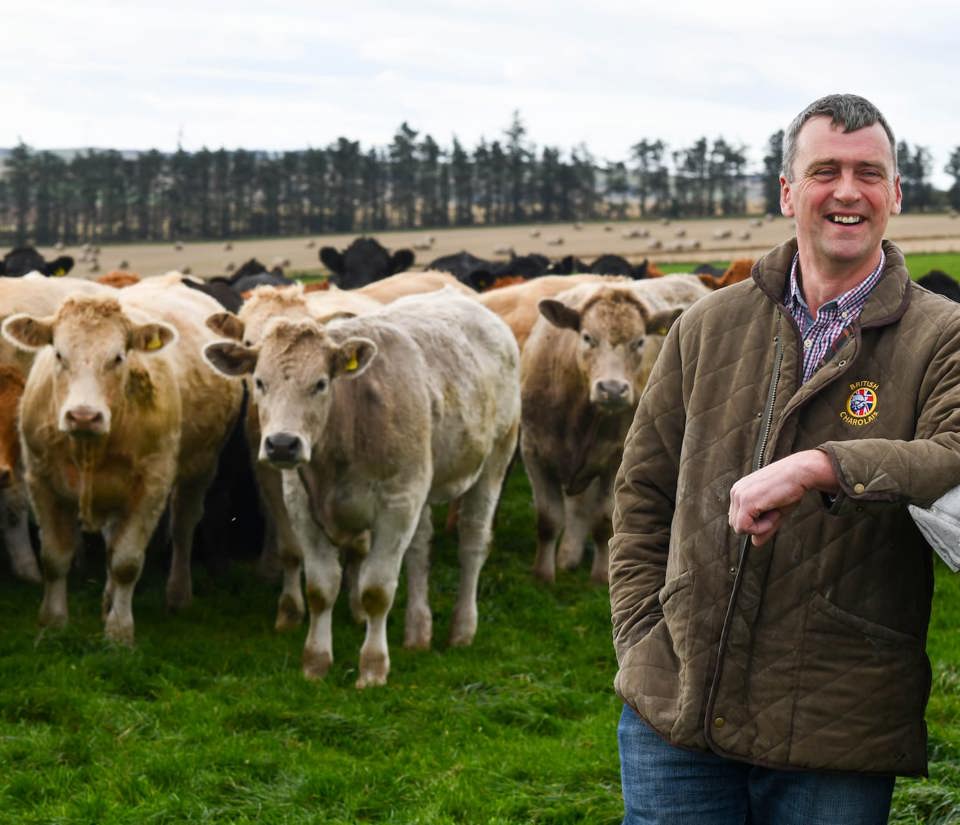 Farming & agriculture
We work with thousands of farmers and suppliers around the world to improve food systems.
The Big Picture
of the soil used for farming globally is degrading
of Tesco's greenhouse gas emissions come from agriculture
Tesco Sustainable Farming Groups drive industry collaboration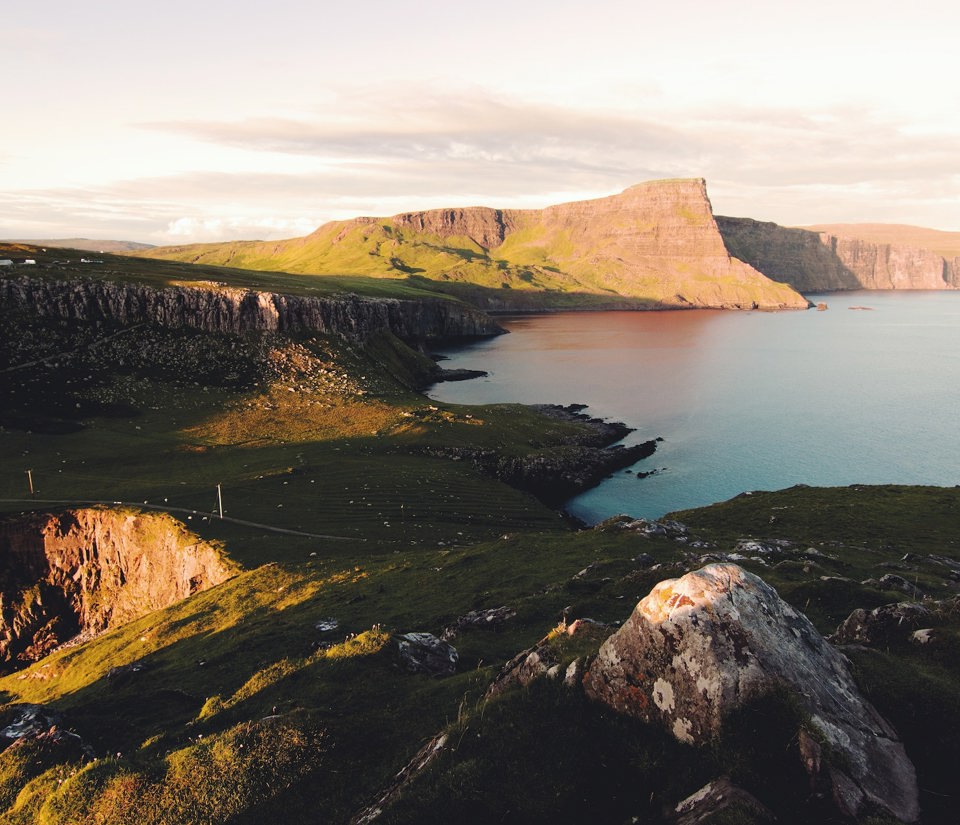 Sustainable agriculture
Fresh Water
Clean water is vital for personal health, wildlife, nature and agriculture. It is fundamental to bringing quality food to our shelves, so we have taken a range of measures to protect this vital resource. We have set local reduction targets for water-stressed areas in the UK and are aiming for zero discharge of hazardous chemicals by 2025.
As leading signatories to the Courtauld 2030 Water Roadmap, we're committed to delivering the Courtauld target that 50% of the UK's fresh food is sourced from areas of sustainable water management. Our ambitions for water align with our commitment to restoring nature in food production, improving biodiversity and meeting our net-zero target across our supply chain by 2050.
Sustainable Water Management
As part of this work and in partnership with WWF, we have identified several priority catchments across the UK and internationally where we source food from, with key projects being delivered in the Wye & Usk catchment area, East Anglia, the River Soar, Navaisha Basin (Kenya) and Groenlandberg (South Africa).
We're committed to holding our suppliers to high environmental standards. For fresh produce, including fruit and vegetables, we have committed to sourcing from LEAF Marque certified farms. LEAF has a comprehensive water management standard which means we can be assured that our farmers and growers:
Have a water management plan
Are applying water-use efficiency measures
Are reducing reliance on ground and surface water sources, instead using stored water or natural rainfall
Excess crop nutrients and livestock manures can have a significant impact on water quality, so LEAF Marque also ensures that farmers and growers have implemented Nutrient Management Plans and Manure Management Plans to mitigate any impacts on local water courses.
More ways we're helping make agriculture more sustainable
Supplier sustainability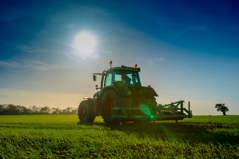 We expect all our largest suppliers to have sustainable agriculture strategies to address their most material farm-level impacts and risks. We work with them to share best practice and build farm-level improvement and management plans.
Climate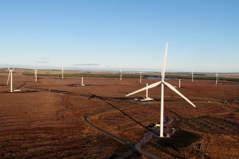 Agriculture accounts for 30% of Tesco's greenhouse gas emissions. We're aiming for a 15% reduction in this figure by 2030 and have set science-based targets for our supply chains that are aligned with the Paris Agreement's 1.5°C goal.
Our strategy is to identify emissions hotspots in our supply chains and then make changes that will most effectively reduce a farm's emissions. Examples include optimising the way nitrogen fertiliser is used, improving animal health, energy efficiency and building organic matter in soil.
Learn more about our climate change plan 
Soil health
Healthy soil is essential for farming and food production. When topsoil is eroded, agricultural land becomes less fertile and productive. Although some soil erosion is natural, unsustainable farming practices can rapidly accelerate it.
One way to protect soil structure and reduce soil erosion is through cover cropping, where plants are grown to protect or improve the soil.
They can form part of crop rotation, especially for root vegetables. We work with Branston, our biggest potato supplier, on a cover crop scheme for potato growers, incentivising them with subsidised cover crop seed mixes.
Nature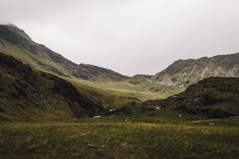 With agriculture one of the leading drivers of biodiversity loss, Tesco is committed to protecting nature in supply chains, but we can't do it alone.
Tesco is working to drive industry-level change by supporting on-farm tools like the Sustainable Food Trust's Global Farm Metric and collaborating with initiatives like the Taskforce on Nature-Related Financial Disclosures and Science-Based Targets for Nature.
These initiatives will help us accurately report and account for nature loss in our supply chains.
Read our Chemical Management report 
Supporting farmers
Tesco Sustainable Dairy Group
We launched the Tesco Sustainable Dairy Group in 2007 to address uncertainty in milk pricing.
Since then we've worked with over 600 British dairy farmers to produce all of our fresh milk.
Our farmers benefit from an independently set price for their milk which reflects the cost of production, and allows them to plan and invest for the future. Find out more here.
More ways we're supporting farmers
Sustainable Farming Groups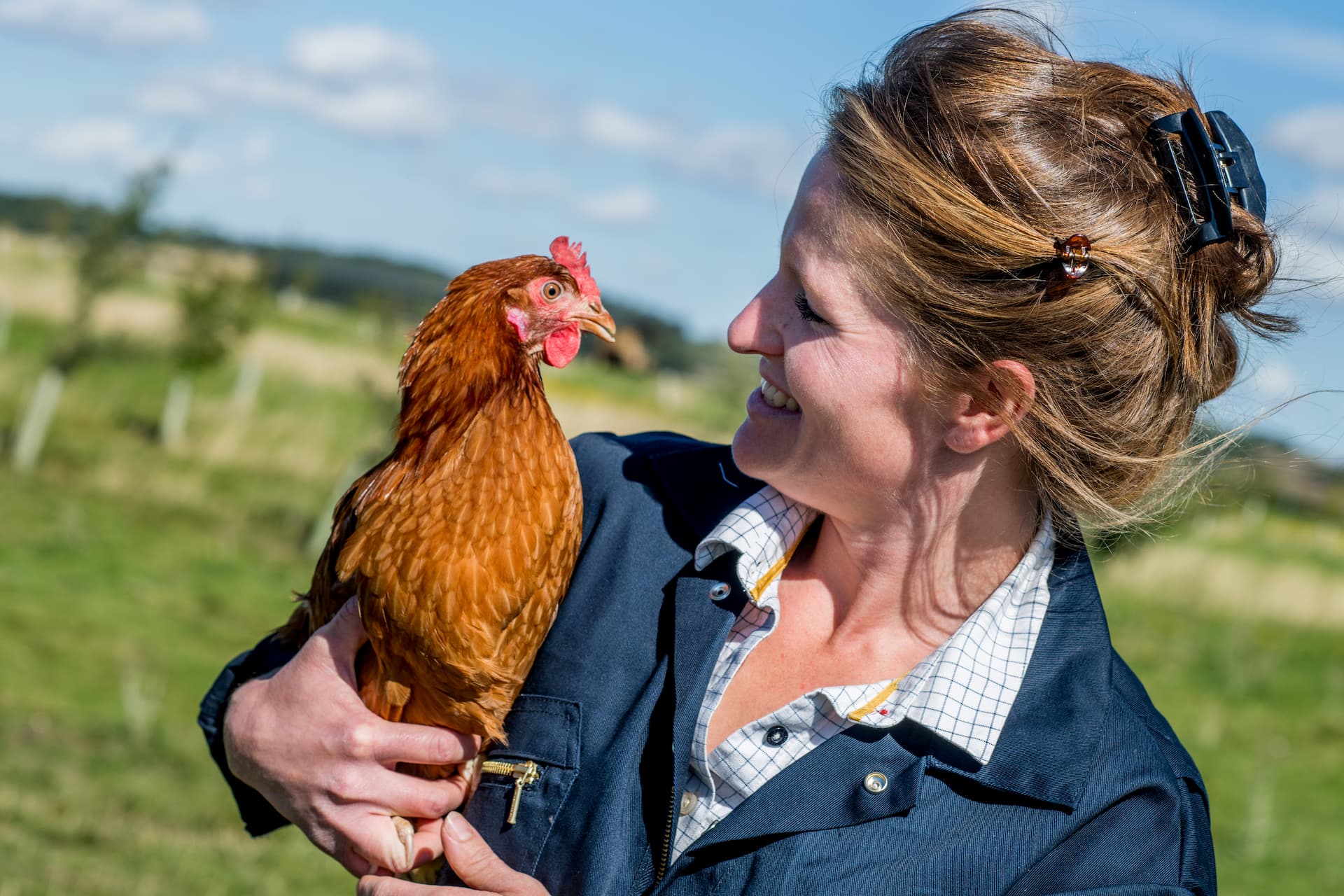 We've set up ten Sustainable Farming Groups, including for milk, cheese, poultry and eggs, beef, and pork.
Led by our suppliers, farmers and Tesco colleagues, these groups drive improvements in efficiency, environmental performance (including carbon footprinting) and farm animal welfare, as well as food quality, consistency and taste.
Tesco Supplier Network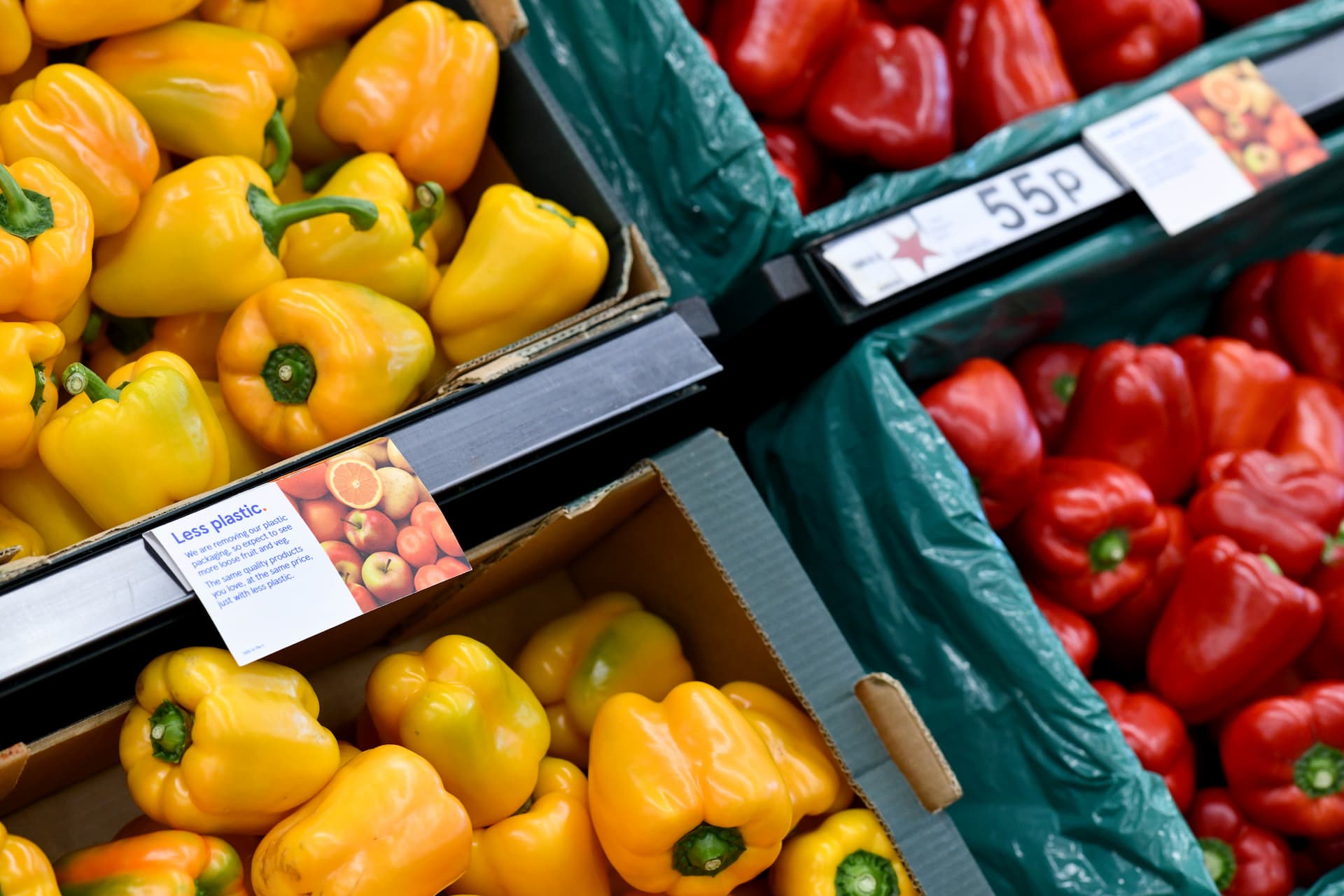 Our suppliers use this online community to discuss ideas and identify common challenges.
We use it to connect with tens of thousands of suppliers and producers, and share best practice around sustainability and innovation.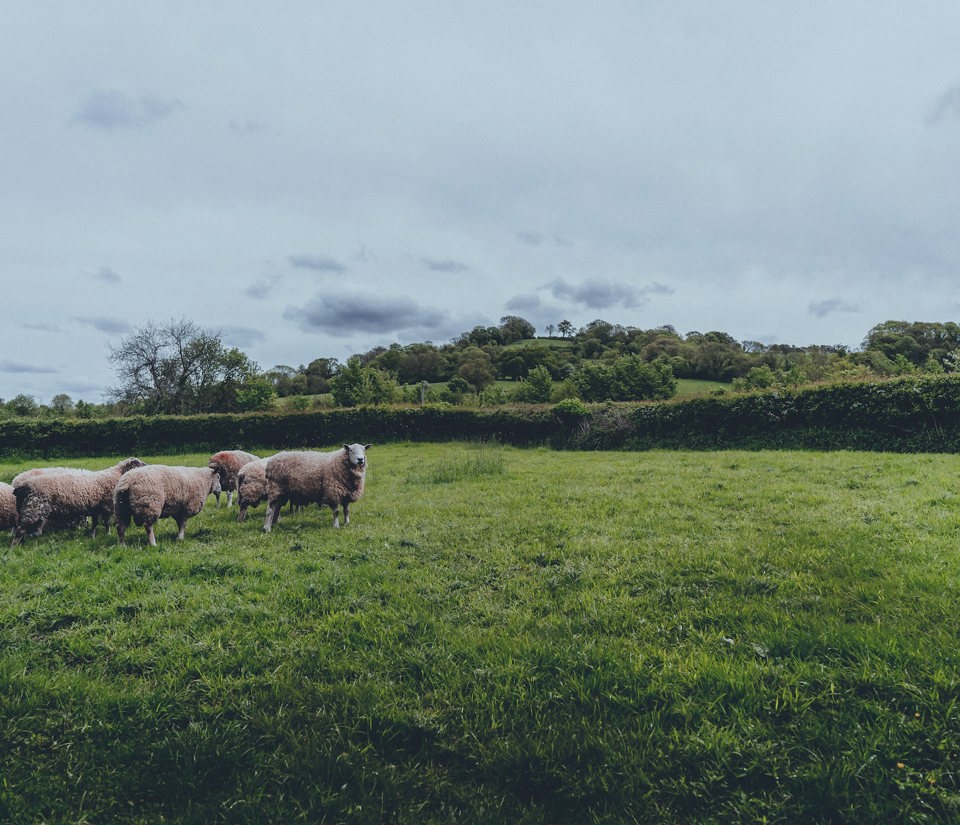 Animal welfare
Customers expect great products to be accompanied by high welfare standards. We work with suppliers, growers, farmers and fishermen, as well as researchers, vets and welfare NGOs to identify how to assure high animal welfare standards. We continuously review our frameworks, processes and guidance for animal welfare.
Tesco's future ambitions
By 2025
All UK growers to be LEAF Marque Standard certified by the end of 2022, with global produce supply base LEAF certified by 2025
By 2030
15% reduction in agricultural emissions