Marine
Covering three quarters of the earth's surface, oceans are home to some of the planet's most unique and diverse creatures. It also serves as a key source of food, with more than three billion people depending on the oceans as their primary source of protein.
As a global retailer and the UK's biggest fishmonger, Tesco has a crucial role in promoting healthy oceans and fish stocks, and preserving its resources for future generations.
Our marine sustainability agenda focuses on three key areas: the health of fish stocks; impacts on non-target species and the health of the marine ecosystem. As part of our Little Helps Plan, we are committed to sustainably sourcing all our wild fish. We work with the Sustainable Fisheries Partnership and other partners to assess risks and drive improvement in the fisheries we source from.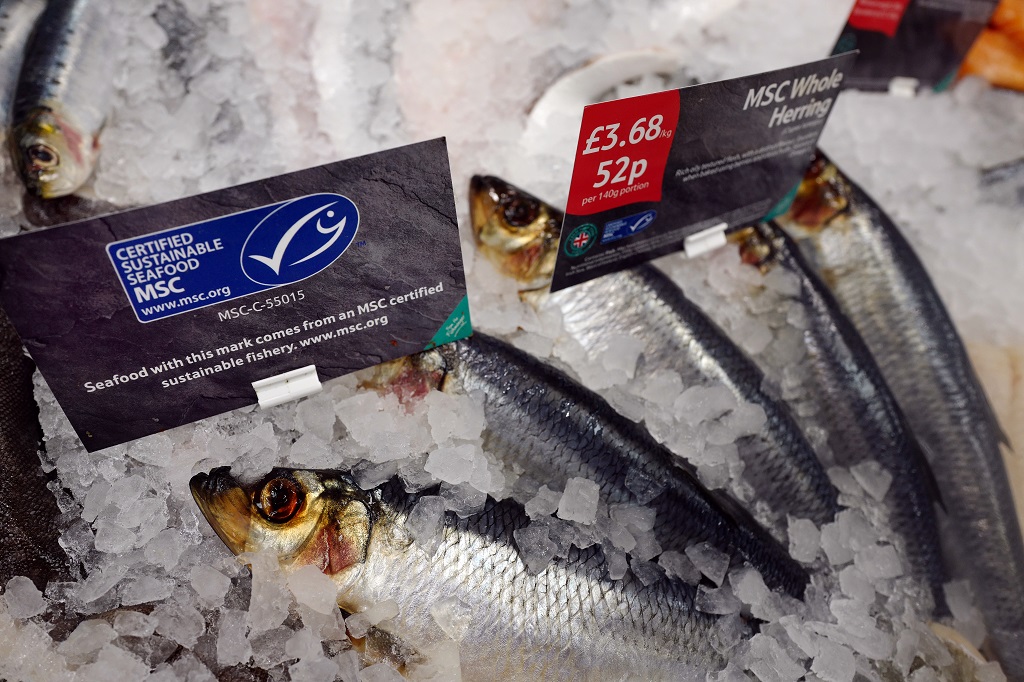 Improve
We are committed to sustainably sourcing all our wild fish, and will work with our suppliers to engage in fishery improvement projects. We offer a growing range of Marine Stewardship Council (MSC) certified seafood, with over 170 lines including fresh, frozen and canned. The MSC's logo reassures our customers that the fish is caught in a sustainable way that prevents over-fishing and protects the marine environment. We were awarded Fish Counter of the Year in 2017 for selling MSC-certified fish on all of our 600+ fish counters across the UK.
We are also working to ensure that all our seafood can be traced back to the boat that caught it, and we adopt a zero tolerance policy towards Illegal, Unreported and Unregulated (IUU) fishing.
We recently joined the Global Ghost Gear Initiative to help reduce ocean pollution from waste abandoned by the fishing industry. Through the initiative we will support a project called "Fishing for Litter" in Scotland that will see fisherman collecting discarded fishing equipment and marine litter during their fishing trips.
Tuna accounts for a significant proportion of our fish sales, but not all tuna fisheries are being managed sustainably. We have therefore identified tuna as one of the top 20 products we have prioritised for action. Across our UK and international businesses in Central Europe and Asia, we are focusing on improving tuna fisheries and moving towards more sustainable sources. We only allow tuna caught through 'pole-and-line' fishing, 'FAD-free' fishing – a type of free-school fishing with a low by-catch – or from fisheries that are certified by the Marine Stewardship Council (MSC). 
Transform
By working with our suppliers, fishers, NGOs and other partners, we will drive change in the global tuna industry, including through implementation of the Global Tuna Declaration. Our approach includes working with our suppliers to drive innovation that reduces the impact of fishing on non-target species and the wider marine environment, and reduces dependency on wild fish to feed farmed fish.
We know that parts of the seafood industry are also linked to poor working conditions and sometimes forced labour. Through multi-stakeholder programmes (such as Project Issara and the Seafood Ethics Action Alliance) we are helping to improve visibility of working conditions and work with the seafood industry to eliminate forced labour in the fishing sector.
Advocate
Key to sourcing fish sustainably is effective oceans governance. We are therefore actively calling for sustainable fisheries management, improved working standards, effective Marine Protected Areas (MPAs), and mechanisms to prevent plastic and other waste entering the marine environment.
To support this movement, we are working with third party standards such as MSC, to ensure that they drive continuous improvement and positive change in global fisheries.
For more information, please see our seafood policy.
Case Studies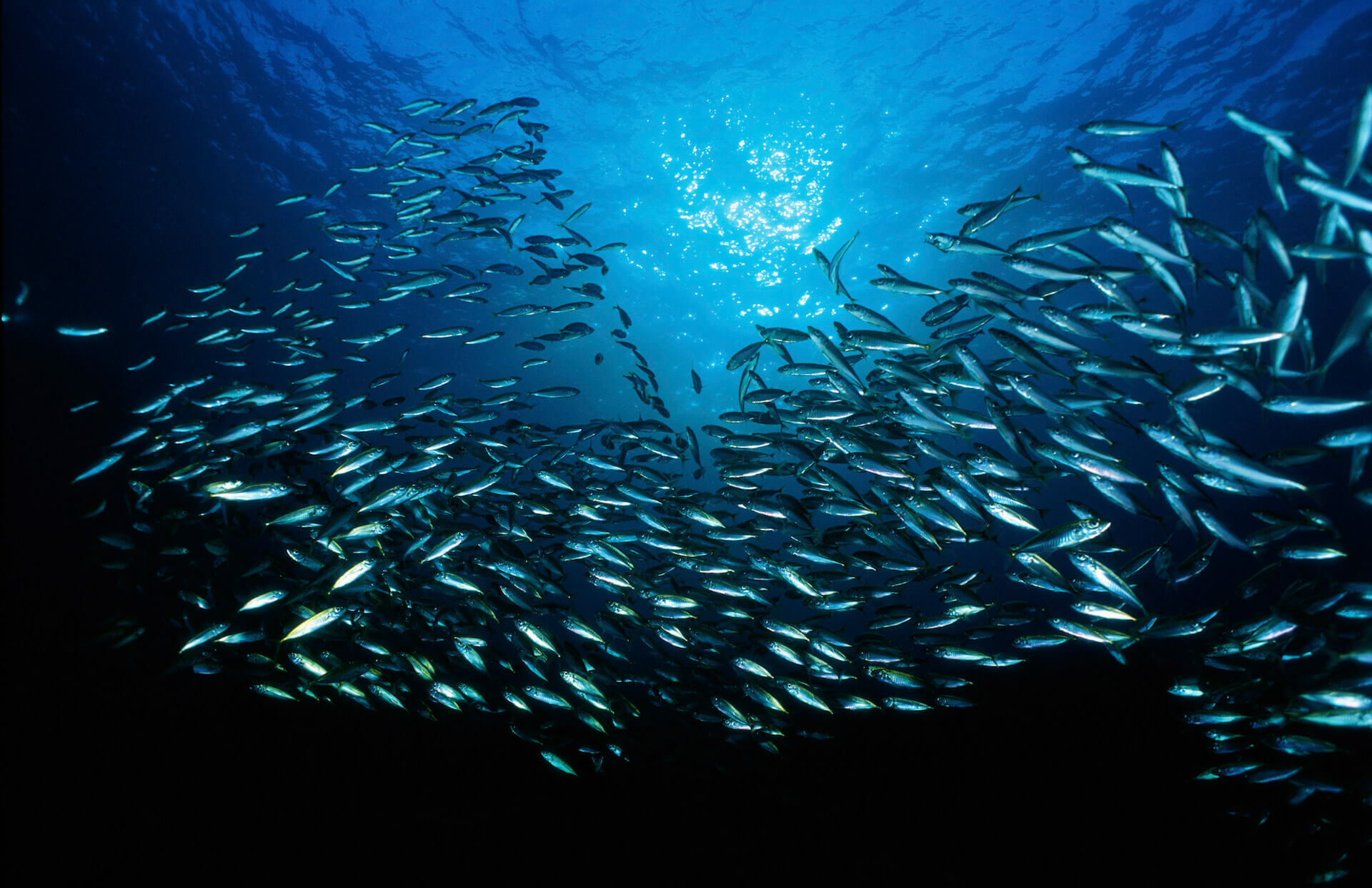 Fishing is one of the most dangerous professions in the world. As a result we are now gathering information to better understand the level of risk to workers in specific priority fisheries and what improvements may be required.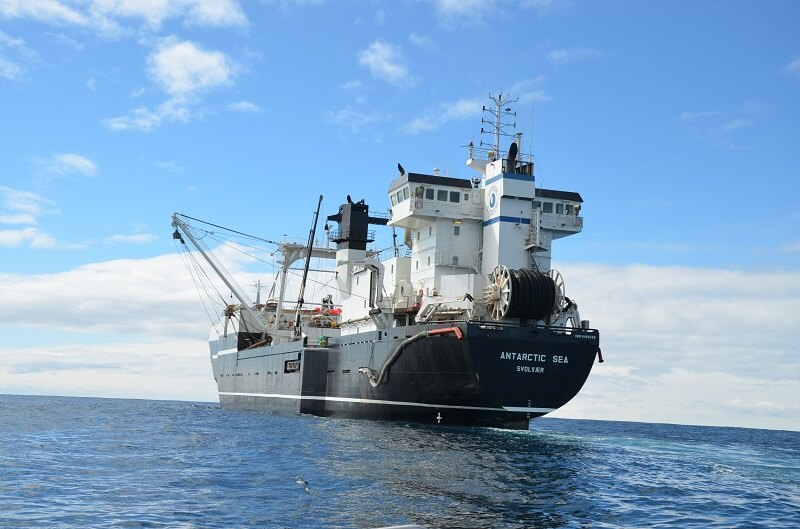 We are working with the krill fishing industry and NGOs to develop a voluntary agreement to stop fishing krill in sensitive areas of the Antarctic.
Tesco wins MSC 'Fish Counter of the Year' Award 2017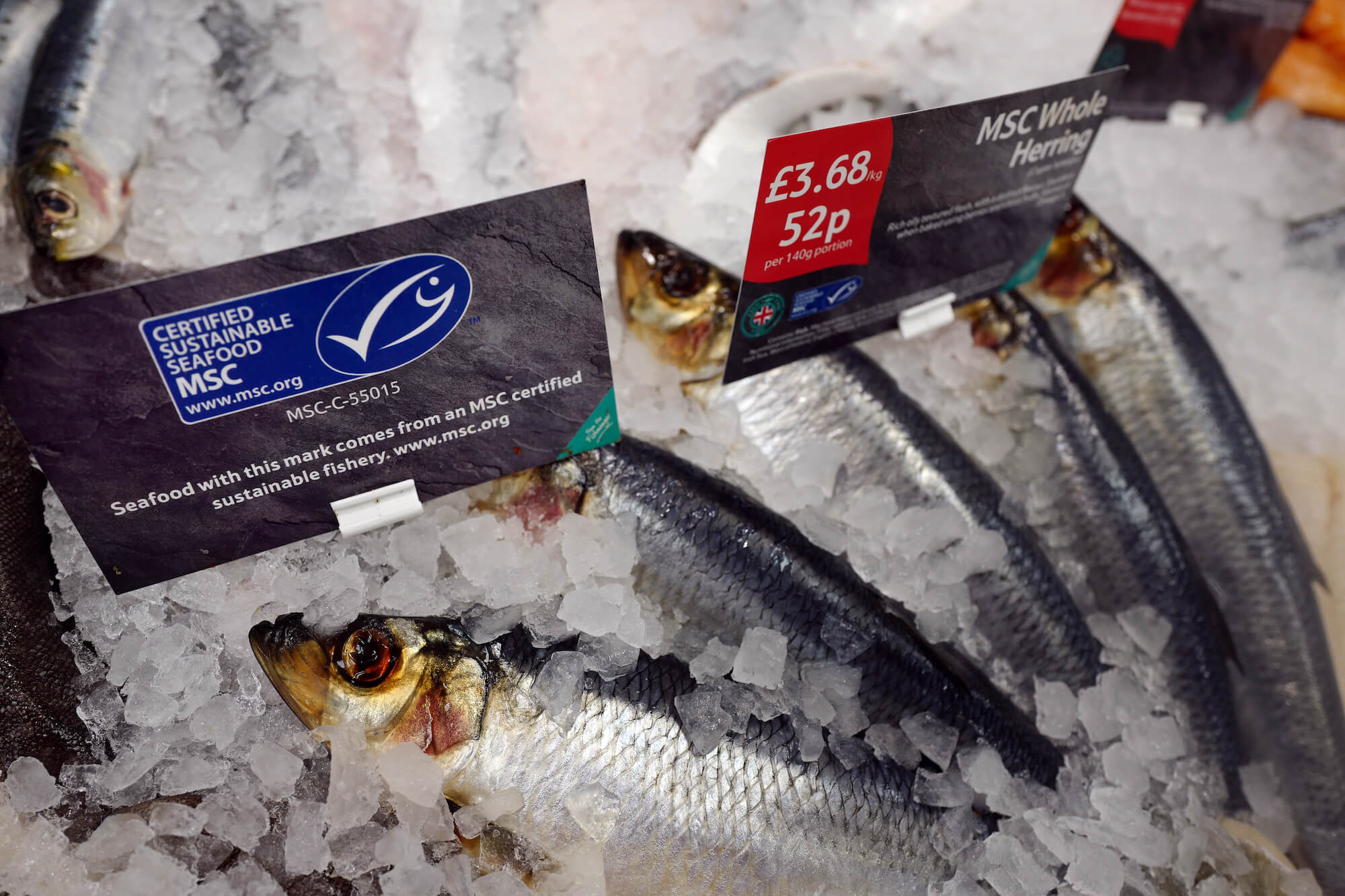 Our Fishmonger Emma McKeating has written a blog explaining what this award means to her and Tesco's commitment to protecting the world's oceans and fish stocks, whilst ensuring that customers can enjoy great quality fish at affordable prices.
How tuna fish is responsibly sourced by Tesco