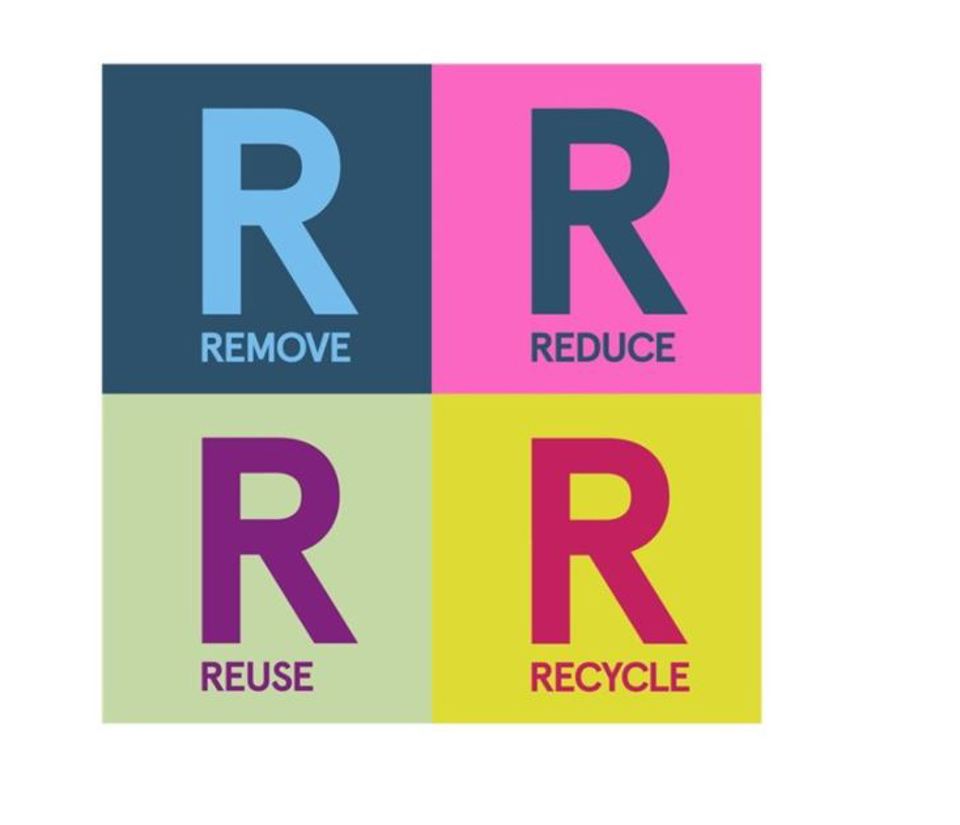 Packaging and plastic
Packaging does an important job. It protects products and reduces food waste. But it should never find its way into the environment. That's why we follow the '4Rs' – Remove where we can, Reduce it where we can't, Reuse more of it, and Recycle what's left.
Packaging is at the top of customers' priorities for a reason
70%
of the UK's plastic waste is packaging
46%
of household waste is recycled in the UK
Our packaging strategy, in order of priority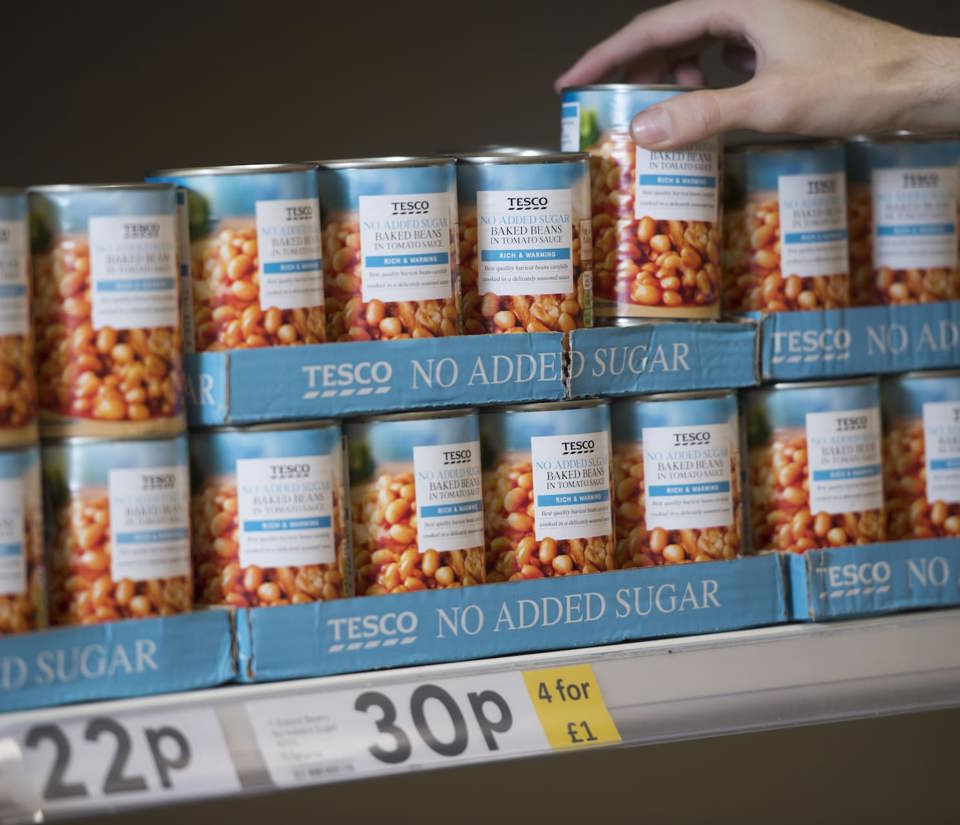 Remove
.
We have now removed over 1.6 billion pieces of plastic from our UK business, including:
200+ million bags from Tesco.com deliveries
100+ million extra lids from products such as wipes, creams, yoghurts and desserts
75+ million tinned multipacks no longer plastic-wrapped
50 million pieces of plastic wrapping from cans of branded beers and ciders
50+ million pieces of plastic from greeting cards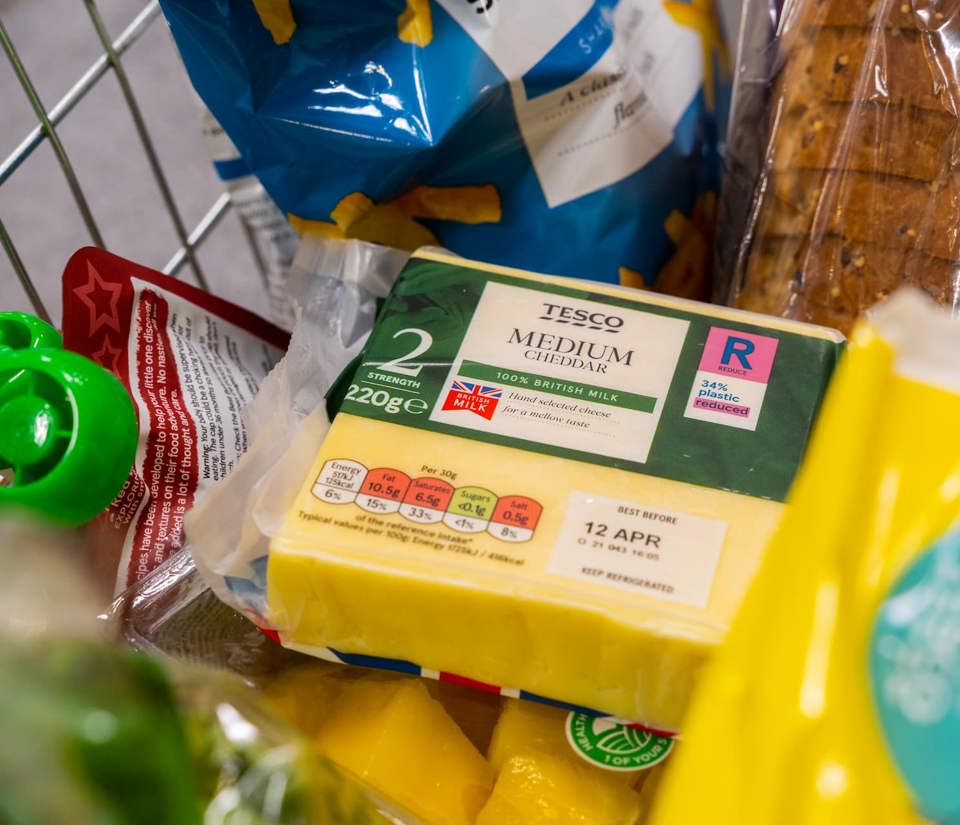 Reduce
.
Where we can't remove packaging, we try to reduce it to an absolute minimum. So far, we've reduced the size and weight of the packaging we use in a year by more than 3,000 tonnes, cutting:
410 tonnes of packaging from fruit juices
400+ tonnes of packaging from pre-packed fruit and vegetables
116 tonnes from multipacks of crisps
95 tonnes from cheese packaging
58 tonnes from our large washing powder packs
39 tonnes from the packaging of sweets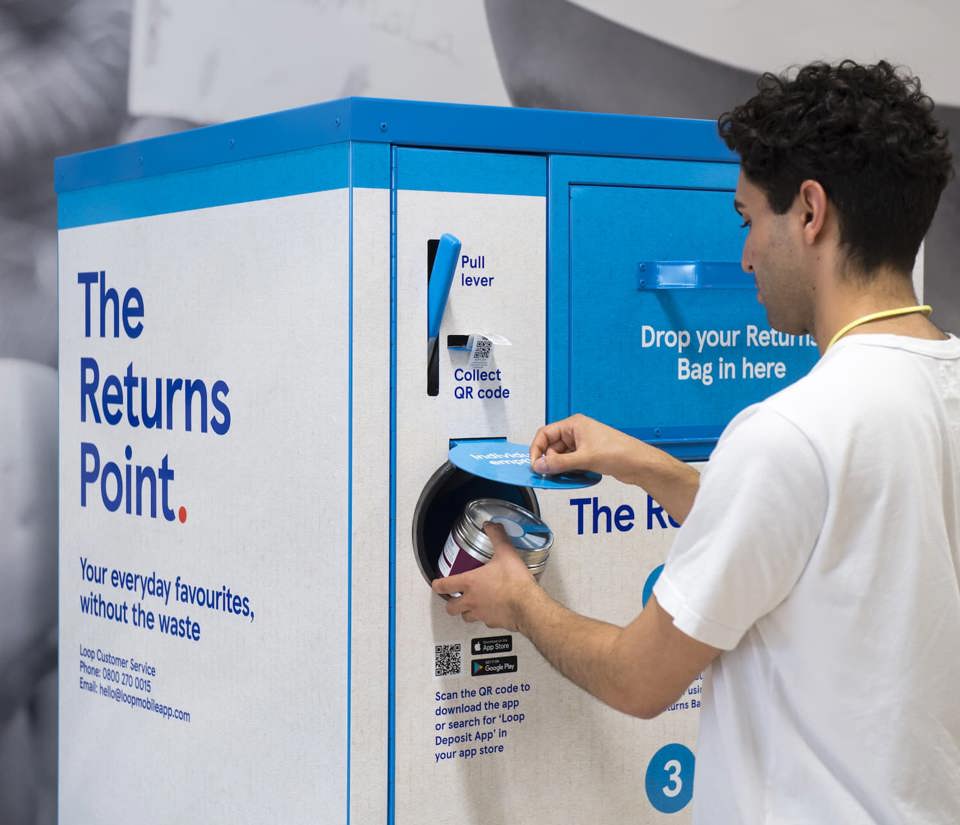 Reuse
.
By 2025, we will have removed plastic from 5 billion products and reuse will help us achieve this ambition. Between July 2020 and July 2022 we partnered with Loop to run the UK's largest ever reusable supermarket packaging trial. We are now using insights from the trial and working alongside stakeholders across the value chain to understand how we best help scale reuse in future.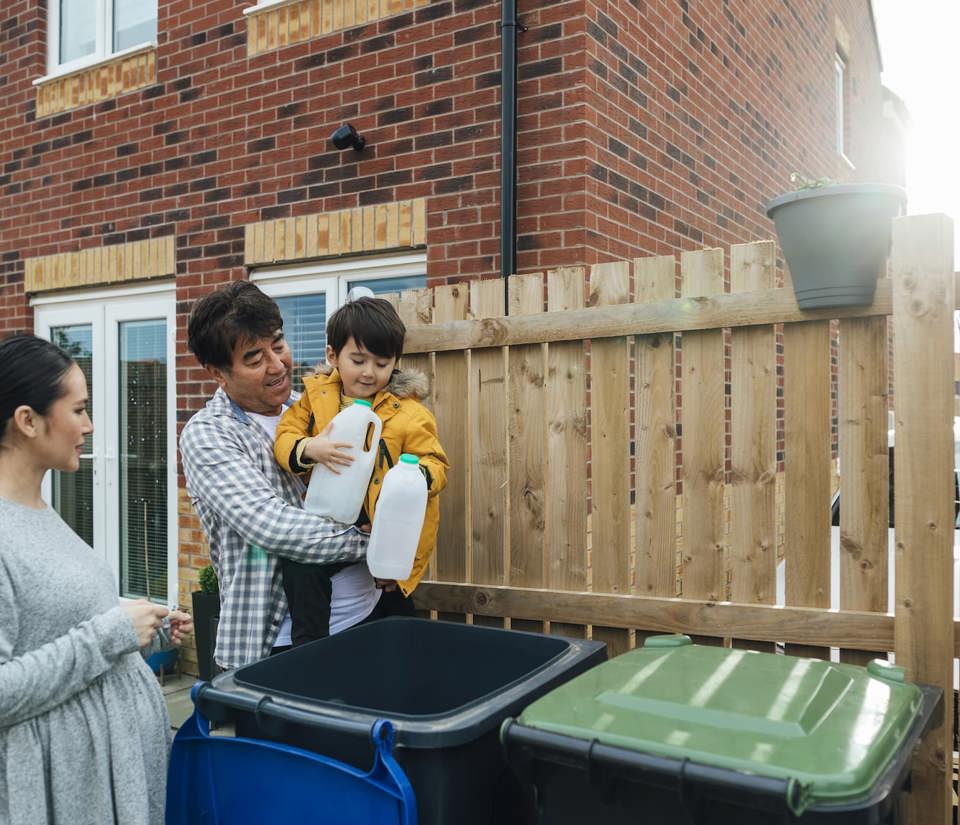 Recycle
.
Our goal is for the packaging we use to be fully recyclable and contain recycled content wherever possible.
We redesign packing so it's more recyclable. Like using the same plastic for fruit juice labels and bottles so they can be recycled together.
Customers can use soft plastic collection points in our stores to recycle their soft plastic items (for example, food wrapping), which keeps food fresh but can be hard to recycle.
Since we launched the 4Rs , we have doubled the recycled content in our own-label plastic packaging.
Case Studies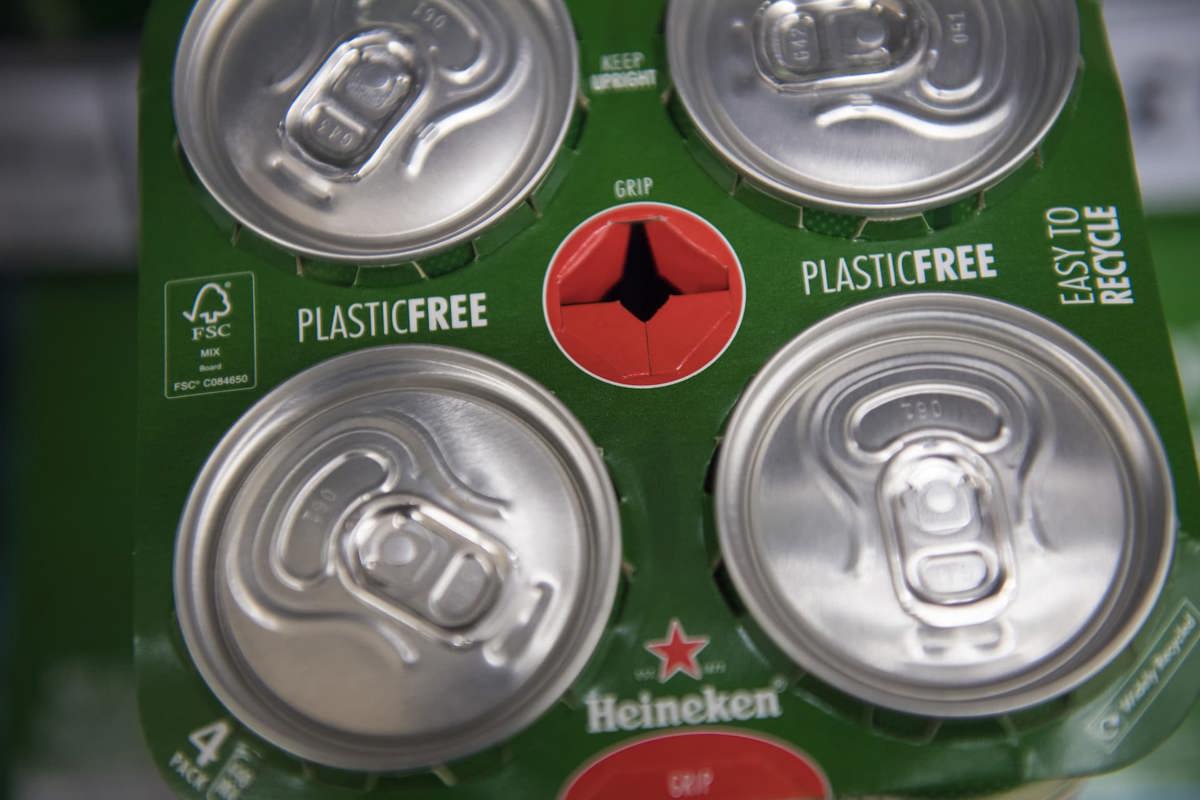 Prioritising easier-to-recycle materials with suppliers
The 4Rs use a Red/Amber/Green list of Preferred Materials and Formats. It demonstrates the packaging types Tesco want to use. If the whole industry switched to these materials, it would be easier for UK recyclers to recycle and reuse materials as a part of a closed loop. The 'Green' list sets out nine easy-to-recycle materials that are encouraged for all packaging. The use of 'Amber' material is controlled. Tesco has pressed suppliers to remove all 'Red' materials. We don't stock new products that contain these materials, as customers cannot easily recycle them in the UK. Since 2018, by working in partnership with suppliers, we have replaced over 11,400 tonnes of the hardest-to-recycle materials with easier-to-recycle alternatives.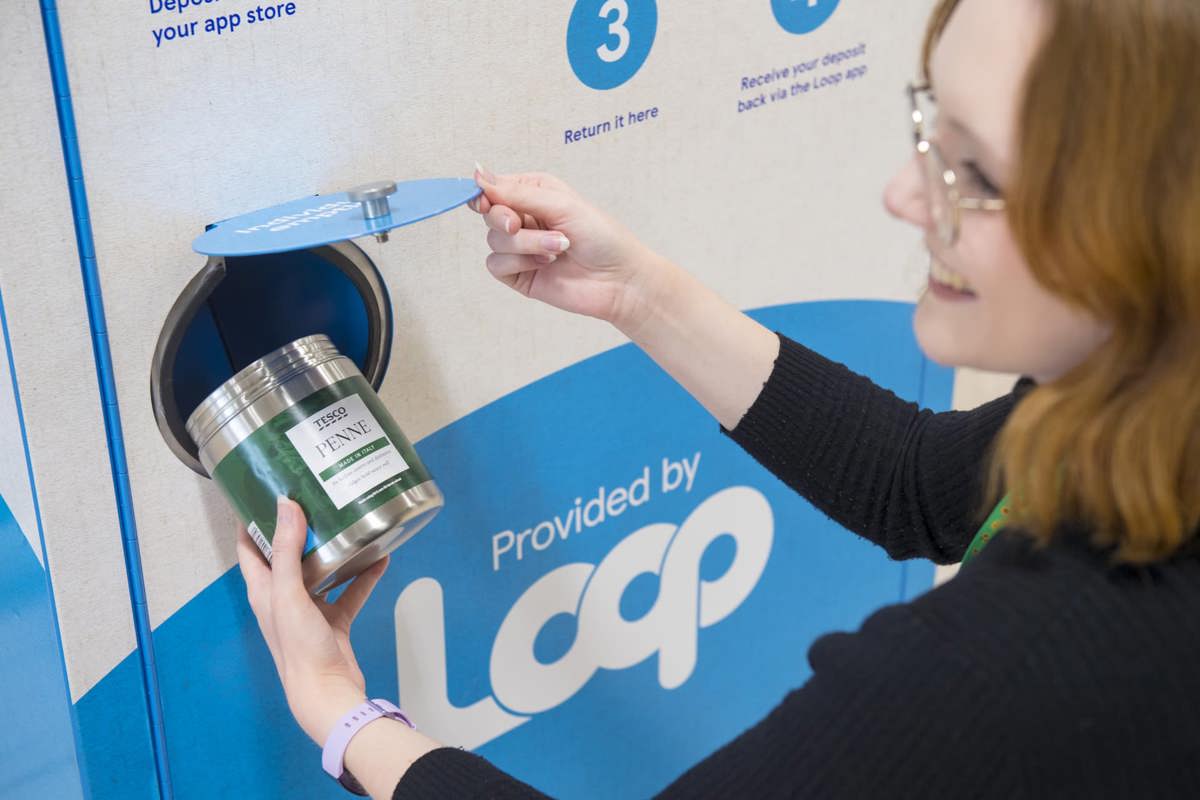 Loop
To lead customers and industry toward reusable alternatives, Tesco launched a ground-breaking way for customers to shop that allows them to buy a wide range of food, drink, household and beauty products in reusable and durable packaging. In partnership with Loop, customers in ten large Tesco stores were able to purchase many of the UK's biggest and most popular brands in reusable packaging. This included Persil, Fever-Tree, Carex, Tetley Tea and BrewDog. 35 Tesco own brand essentials were included in the range. Customers wishing to opt for reusable packaging had to simply visit the Loop fixture in the store and added the products they wanted into their trolley as a part of their shop. The reusable range was ready prefilled in the perfect container for that product, so there was no need for customers to bring their own containers or refill themselves. The impact of switching just three items of the weekly shop could be enormous: if customers in the 10 stores switched their recyclable tomato ketchup, cola and washing up liquid bottles to the reusable Heinz Tomato Ketchup, Coca-Cola and Ecover alternatives, the packaging would be used and reused more than two and a half million times a year.