F&F: Sustainable Fabrics
We are aware that the textile industry can have a negative impact on the local and social environments where they are made. That is why it is our aim to ensure that the fabrics we choose to make our products with are sourced responsibly and sustainably.
Our aim is to have 100% of the cotton we use in all Tesco products to be sourced sustainably (Better Cotton, organic and recycled) by 2025.
Cotton is the biggest raw material we use which affects thousands of cotton farmers around the world. To help those cotton farmers, we are working to ensure that our cotton has a minimal impact on the environment and that the people producing it get a better deal.
Each year our F&F team procures approximately 28,000 metric tonnes of cotton lint and in our 2018 ranges 88% of the cotton we sourced was produced sustainably, the majority through the Better Cotton Initiative*.
Producing Better Cotton has real economic, social and environmental benefits. Farmers can achieve the following;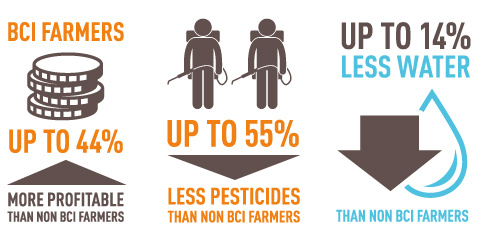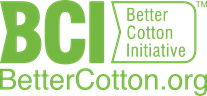 *Better Cotton is not physically traceable to end products. However, BCI Farmers benefit from the demand for Better Cotton in equivalent volumes to those we 'source.'
In 2017, we signed the "Sustainable Cotton Communique" to help source 100% more sustainable cotton by 2025, along with many other brands and retailers. 
By working together with other like-minded brands, retailers and suppliers who are committed to transparency and sustainable sourcing, we hope that a significant social and environmental benefit will be achieved wherever cotton is grown. 
It is our goal that sustainable cotton simply becomes the new standard for cotton growing. Our customers can be confident that any cotton product they buy from us is made from sustainably sourced cotton.
Sustainable Cotton Ranking 2020
The Sustainable Cotton Ranking report, created by Pesticide Action Network (UK), Solidaridad and WWF, assesses companies who have significant cotton use, and therefore, will have a prominent role in influencing sustainable cotton practices. Of the 77 companies assessed, Tesco ranks 13th.
For more information, please see the results here.
Cellulosic Fibres
To ensure the viscose that goes into our F&F clothing is sourced sustainably in 2016 we signed up to the CanopyStyle initiative. This is an industry-wide pledge that has been signed by over 100 fashion brands and retailers to end the use of endangered and ancient forests in the viscose supply chain.
We have also pledged to support the Changing Market Foundation- Roadmap towards responsible viscose and modal manufacturing. We've worked closely with stakeholders in the industry on different platforms to develop tools which can support the industry to move towards responsible manufacturing best practices in the man-made cellulosic sector.
Recycled Fibres
For 2019, we have introduced recycled polyester into some of our menswear, essentials and school wear garments.  By doing this we have recycled over 26 million plastic bottles.
Currently, the formal uniforms worn by our store colleagues are all made from 100% recycled polyester, which has a lower environmental impact than virgin polyester.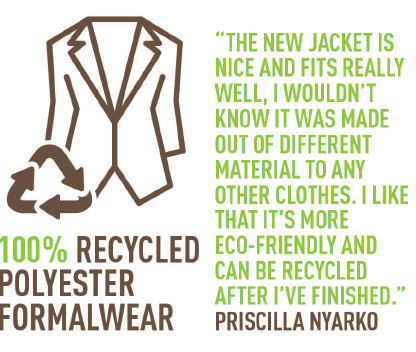 Traceability
We have been building supply chain traceability since 2013, including identifying where all our fabric comes from through our internationally based fabric team.