Own Operations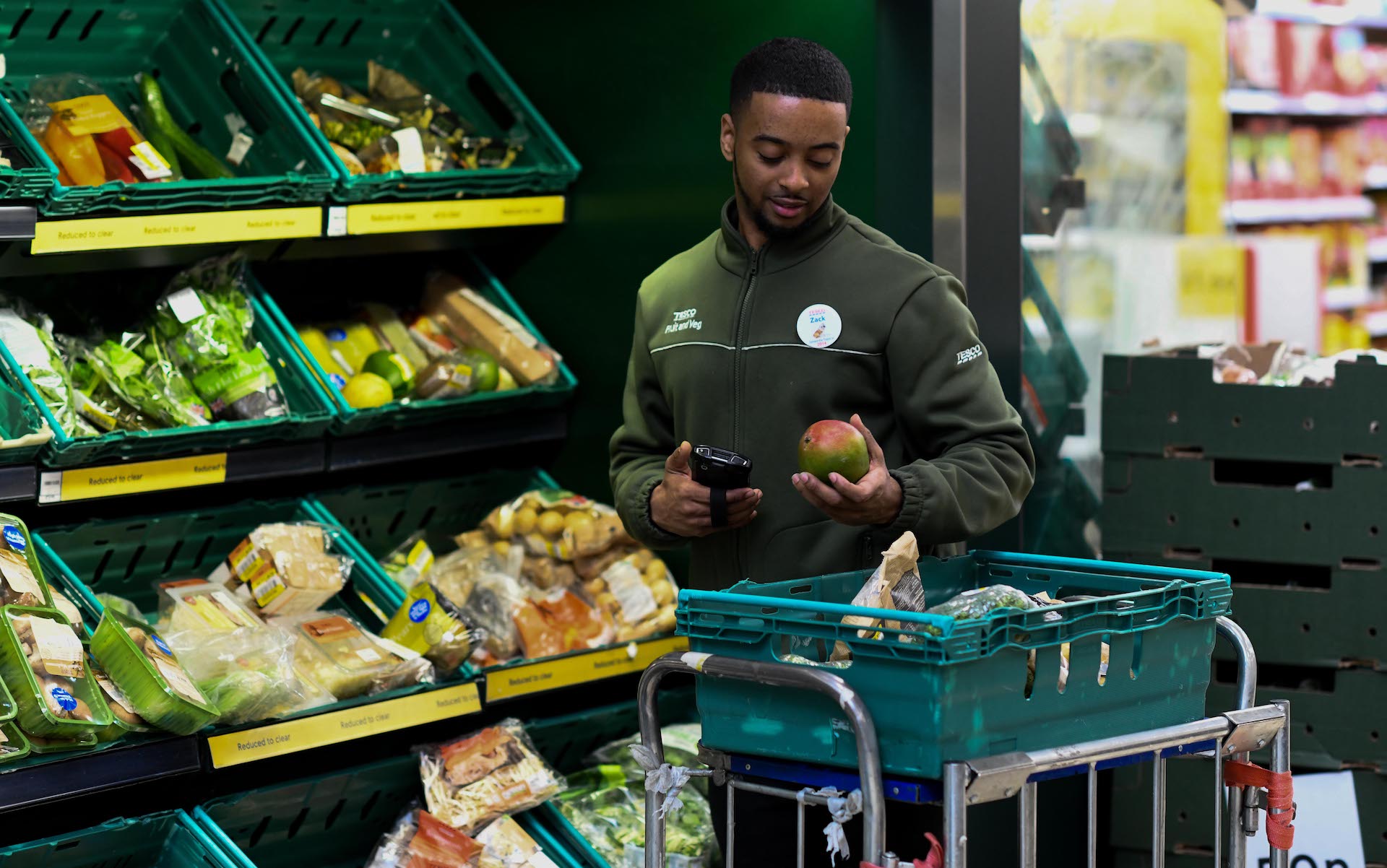 Tackling food waste in our own operations
We have made a commitment that no food that's safe for human consumption will go to waste from our UK retail operations.
We are working towards minimising the surplus in our distribution centres and in our stores; for example by reducing-to-clear food close to its expiry date. However, if food cannot be sold, we offer it to charities and community groups who help feed people in need.
Community Food Connection
In the UK we work with FareShare to donate surplus food from our stores to those in need. Through Community Food Connection, Tesco colleagues can inform local charities how much surplus food they have at the end of each day by using the FareShare FoodCloud app. The charity picks it up free of charge and turns it into meals for those in need. Through Community Food Connection we have donated 48 million meals to over 7,000 charities and organisations since launch in 2016.
No Food Waste to Landfill since 2009
Since 2009 no food from Tesco UK has gone to landfill. Bakery surplus which we're unable to donate to charity is made into animal feed for livestock. Our chicken fat and cooking oil is converted into bio-diesel. Where all other options are not available, we recover energy from food waste through anaerobic digestion or incineration
Republic of Ireland
In Ireland we work with FoodCloud which sees surplus food from Tesco's 149 stores redistributed to charities and community groups through the use of FoodCloud's App. To date the programme has provided over 10.7 million meals to those in need through a network of over 350 charitable food organisations.
Central Europe
We are also working hard to reduce food waste in our international businesses. We run a food surplus programme in the Czech Republic, Hungary, Poland and Slovakia. More than 770 stores across Central Europe are currently part of our food surplus donation programme and so far we have donated over 100 million meals to local foodbanks and charities since 2013. Our commitment is to offer food surplus for donation from all Central European stores by 2020.
Asia
In Thailand all our stores in Bangkok donate food surplus to local charities and we are working to expand our programme to other parts of the country. In Malaysia we work with the Food Aid Foundation and Kechara Soup Kitchen to redistribute surplus food daily from all our stores.
Food Waste Data
We were the first UK retailer to publish independently assured food waste data for our own operations. Publishing a detailed breakdown of our waste enables us to identify hotspots and take action. This has enabled us to work in partnership with others to reduce food waste and increase food surplus redistribution in a targeted way.
Central Europe food waste data 2019/20
Ireland food waste data 2019/20
Booker food waste data 2019/20
Tesco Lotus food waste data 2019/20