Supporting Customers and Communities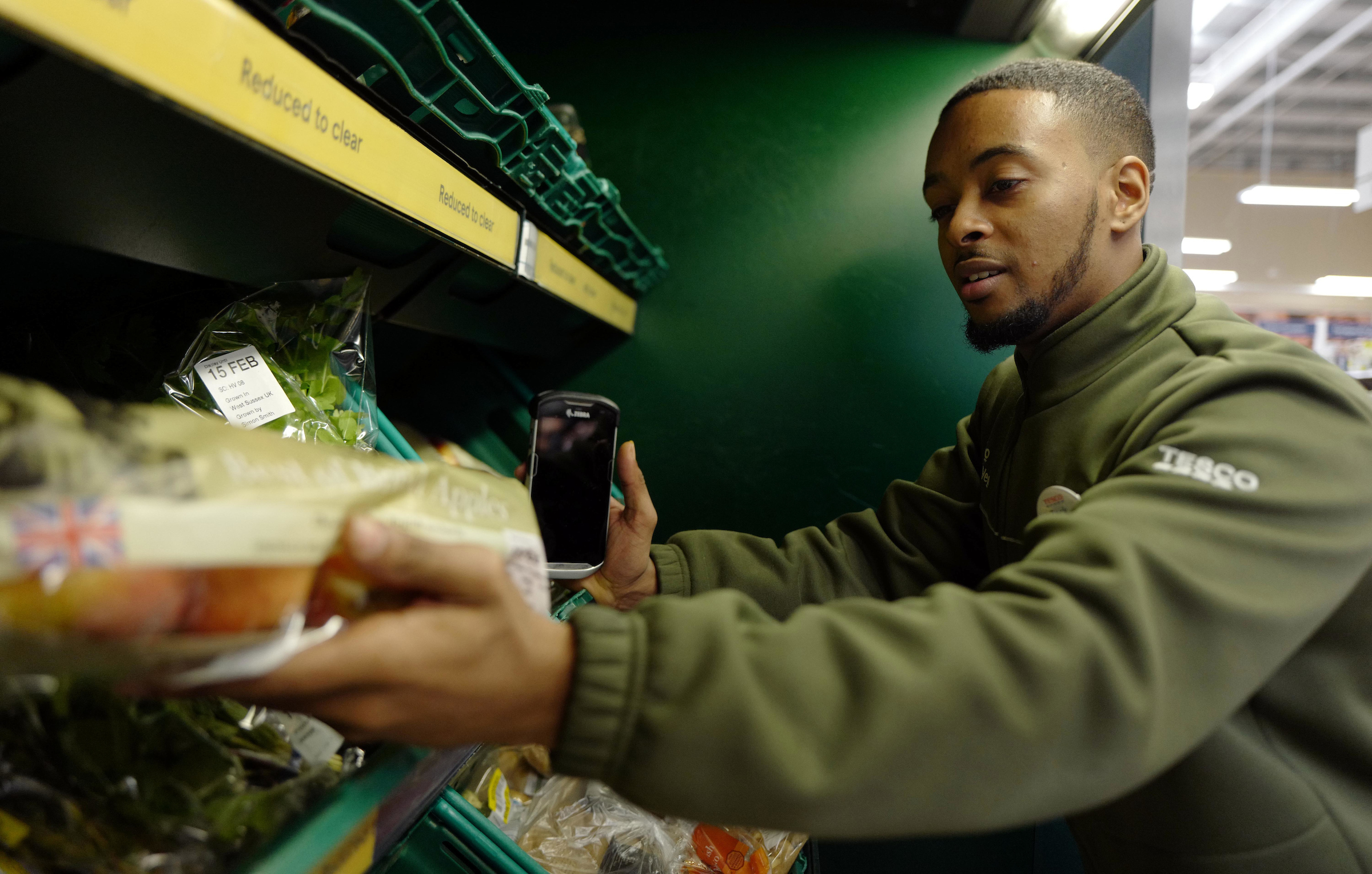 At Tesco, we have no time for waste. We have made a commitment that no food safe for human consumption will go to waste from our UK retail operations.
In the UK, we donate surplus food every day to local charities and community groups through our Community Food Connection scheme in partnership with food redistribution charity FareShare.
The scheme works by linking local groups to our stores via an app, which lets the charities know of any surplus food available at the end of each day. Community groups can collect the food free of charge to turn into meals for those in need, from children at breakfast clubs, to vulnerable older people at community lunch clubs.
Following its launch in 2015, Community Food Connection is the biggest supermarket food redistribution scheme in the UK. All of our stores across the UK can participate in it, and together with meals donated from our distribution centres we've provided over 100 million meals to more than 8,000 groups to date – which wouldn't be possible without the support of colleagues from across the business.
In 2019 we started working with the food sharing app and social enterprise OLIO to help reduce food waste in stores across the UK. The new partnership builds on Tesco's existing food surplus donations programme and has so far resulted in over 2 million meals being shared with local communities. For more information visit the Olio website.
If you know of a group that could benefit from the support of Community Food Connection, they can register their interest here.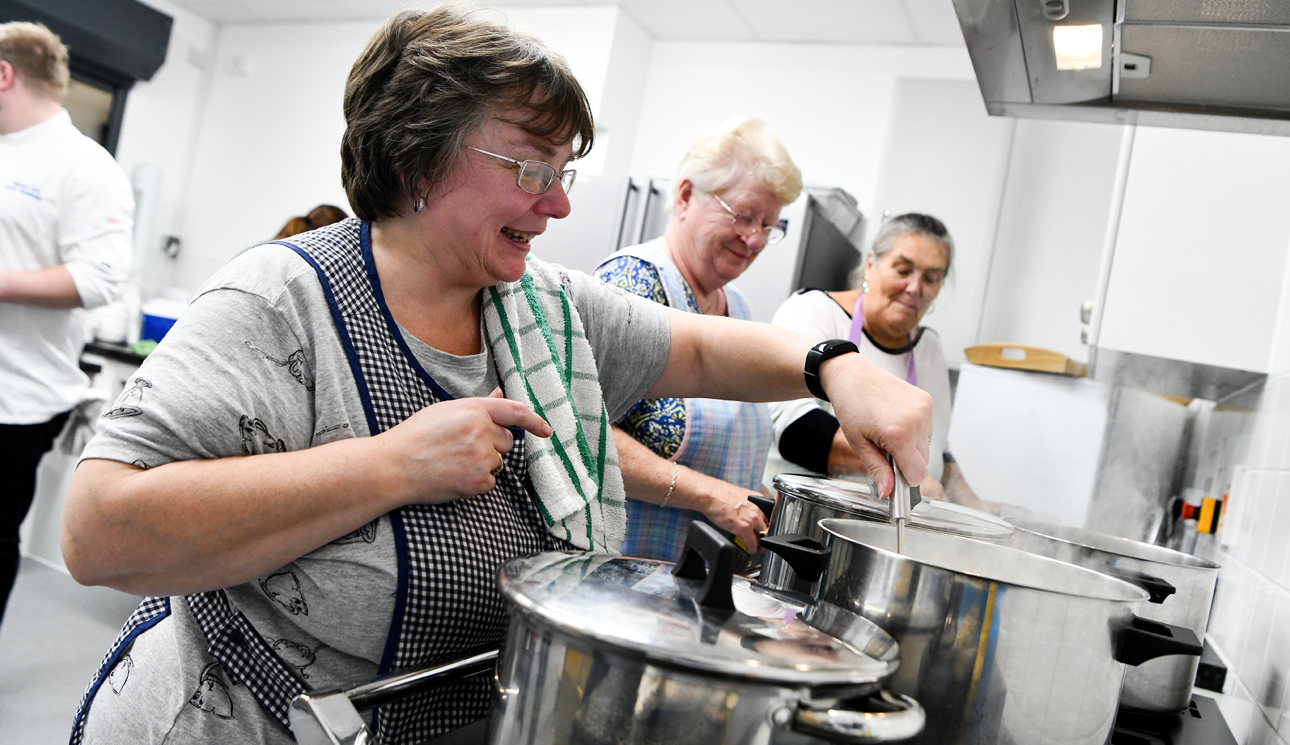 Tesco Community Cookery School with Jamie Oliver
For communities and local charities across the UK, the surplus food they receive through Community Food Connection provides much needed support. When we've asked community groups what more could we do to support them, one piece of feedback came back time and time again: how can Tesco help them make best use of their surplus food donations so nothing goes to waste?
Our solution: Tesco Community Cookery School with Jamie Oliver. We brought together Jamie Oliver and Tesco food experts to develop a new training programme that would see us continue our journey in eliminating food waste.
The school launched in January 2019, and one year on, has celebrated its milestone of training 1,000 community cooks. Through the courses, the cooks were taught how to make the most of their food donations with specially-developed nutritious recipes.
The school was developed in partnership with food redistribution charity FareShare, and through their 'train-the-trainer' model, the scheme has successfully given cooks in communities across the UK the skills and knowledge to make the most of every donation that arrives at their kitchen door.
Read more about Tesco Community Cookery School with Jamie Oliver training 1,000 cooks.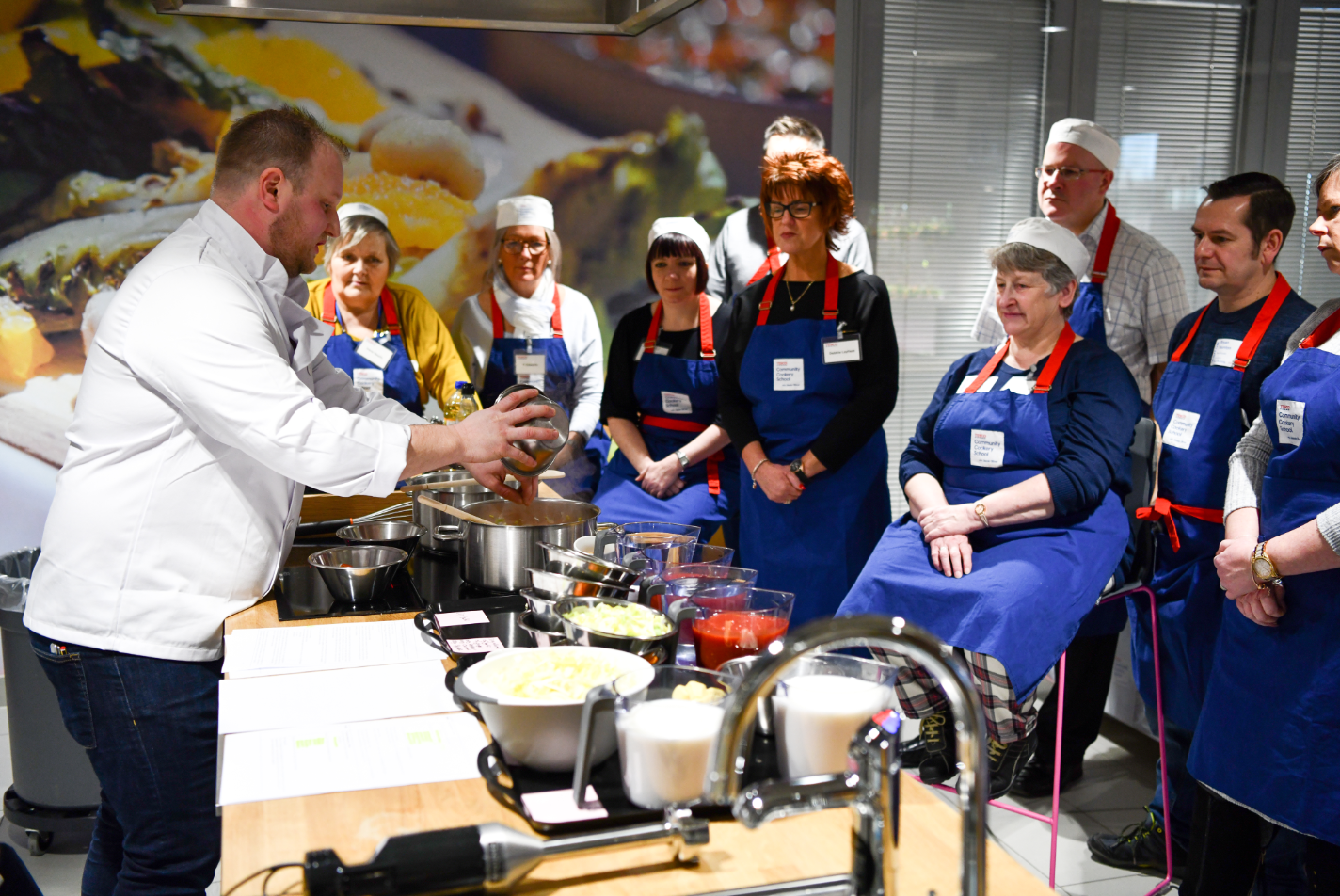 Supporting communities 
We want to make it easier for our customers to reduce food waste in their homes and save money. We have introduced a range of product and packaging innovations to help customers keep food fresher for longer at home. Many customers have told us that they assess their fruit and vegetables by the look of the product rather than the 'Best Before' date code on the packaging. In response we removed 'Best Before' dates from over 180 fruit and vegetable lines to help customers reduce food waste in the home. Over the past year we have worked with WRAP to help incorporate this change into industry guidance on fresh produce labelling.
The COVID-19 pandemic has led to a dramatic change in the nation's food habits, with research showing that food waste actually went down in UK households, with more of us finding ways to use our leftovers and more of us cooking from scratch. We decided to run a new trial, in partnership with Hubbub, to help families build on these changes and further reduce household food waste. During a six-week trial, 53 households across Britain tested a series of interventions, from help with meal planning to leftover-inspired cooking sessions with professional chefs. We measured which interventions and messages had the most impact, as well as the more personal benefits the families saw as a result, such as how much money they saved and if they spent more time eating together as a family.
Each week, on average, there was a decrease of 1.46kg per household in edible food waste (76%). Two thirds of participants (62%) said that they spent less money on food since the start of the campaign. Of those who said they saved money, we saw an average reported saving of £16.50 per week.
To find out more about the pilot and to explore ways in which you can also reduce your food waste at home, click here to visit the Tesco 'No Time for Waste' website.