Recovery and Recycling
We will support a circular economy by ensuring that packaging is designed to be used, re-used, collected and then recycled or repurposed so that we make efficient use of valuable resources and minimise environmental impact. Simplifying the materials we use in packaging is just the first step.  Next, we need to collect and recycle those materials back into packaging. This will take real partnership and innovation.  It is important for the whole industry to come together to maximise collection and sorting operations.
One critical element is the move to a national UK infrastructure for collection of waste. Currently local authorities each have different systems and collect different materials. This makes it confusing for the public, and complicated and costly for the recycling industry – often leading to good materials going to waste. We would welcome greater consistency in the materials being collected by local authorities. PRN (packaging recovery notes) reform is also a necessary part of the solution and we look forward to contributing to this process.
See how together we can create a closed loop for packaging.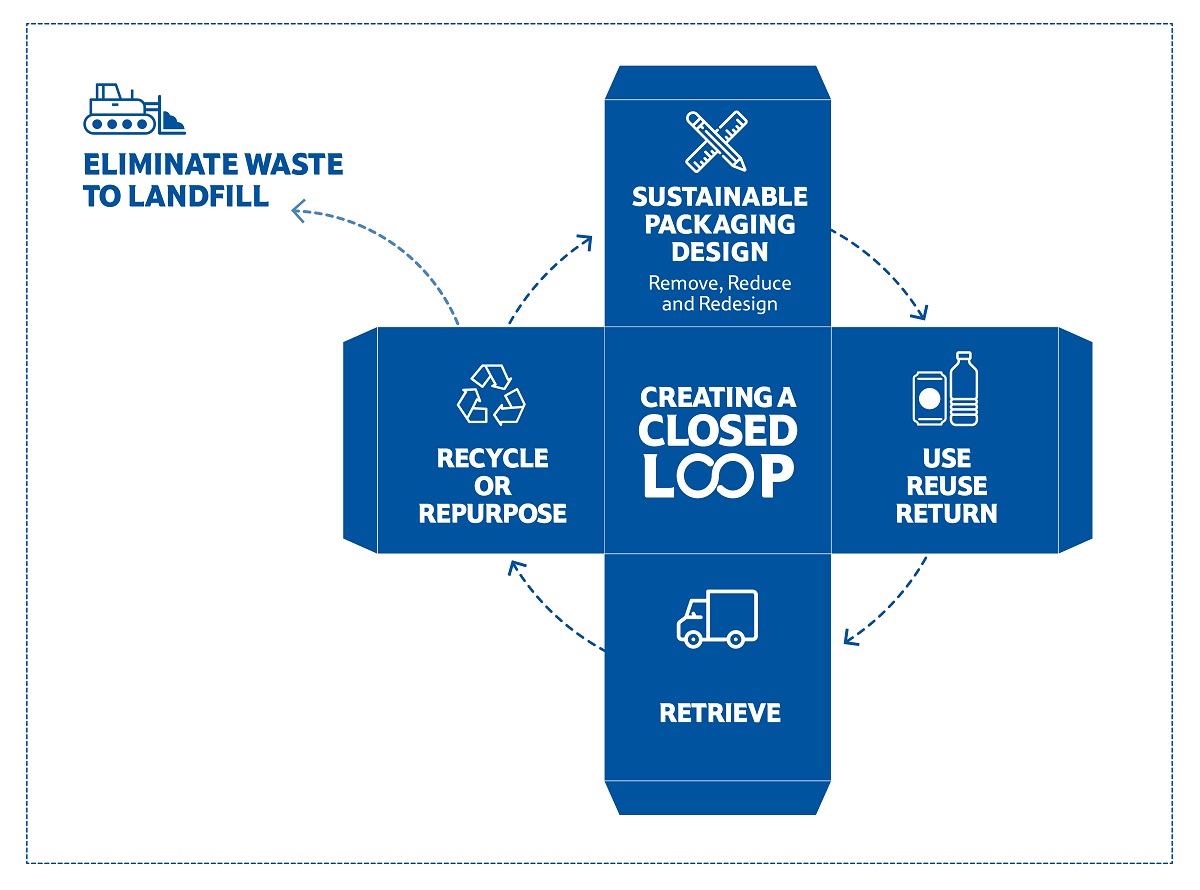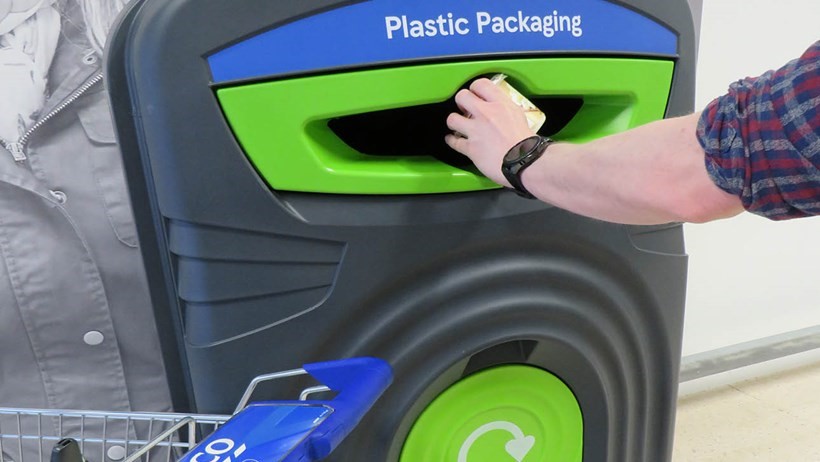 We have collected 85 tonnes of soft plastic for recycling in ten of our stores in the Bristol and Swindon areas. It has been a success with customers who have returned much more plastic than expected. The material collected is helping us gain valuable insight into a number of innovative recycling solutions.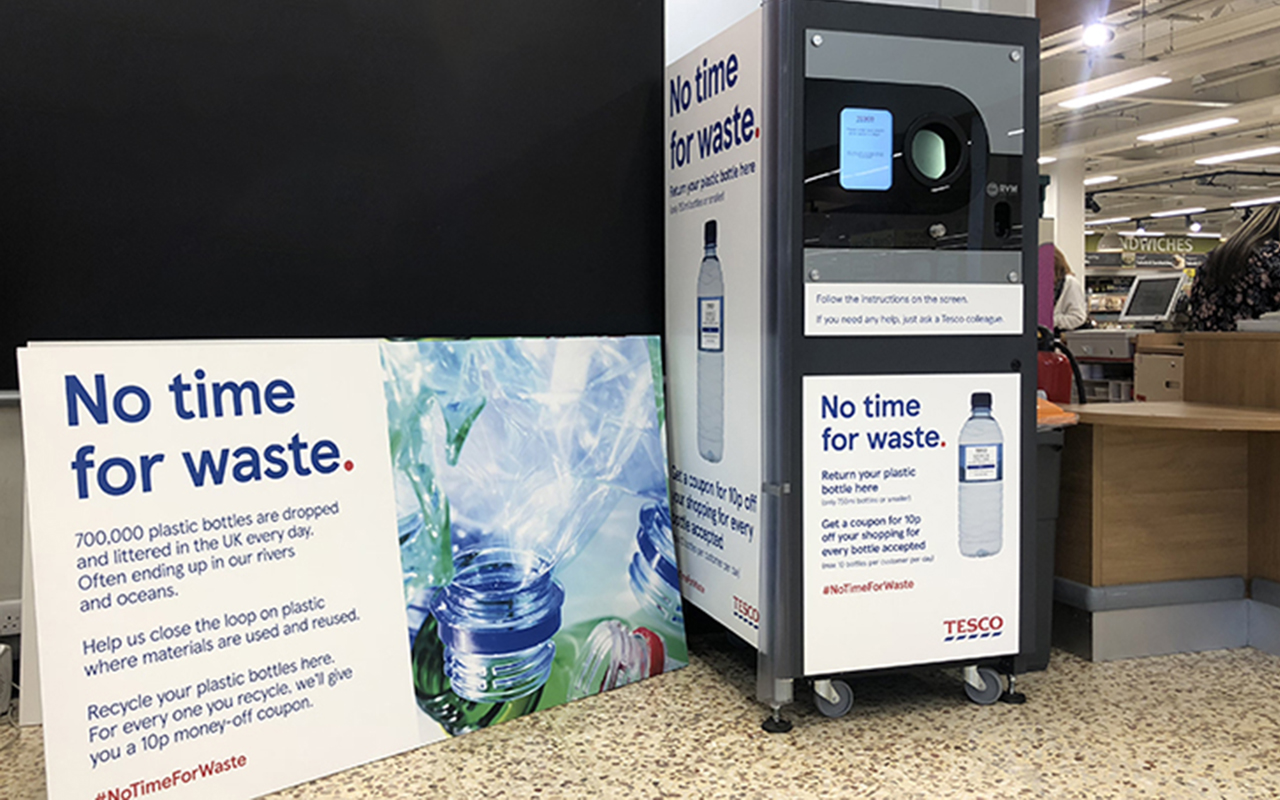 We support the development of a cost-effective Deposit Return System (DRS). We have begun trialling in-store recycling machines for plastic bottles in the UK, which will pay customers for every bottle returned. The trial will take place at selected stores in Borehamwood, Swansea, Edinburgh and Manchester. The machines will pay 10p for bottles returned. We view DRS as only one aspect of the holistic approach that is required to achieve the goals of reducing waste and increasing recycling.
We have collected over a million pieces of packaging through our reverse vending machines. This means more than £100,000 worth of coupons have been given to customers. We're collecting up to 3000 bottles a day in some stores.