Sustainable Farming Groups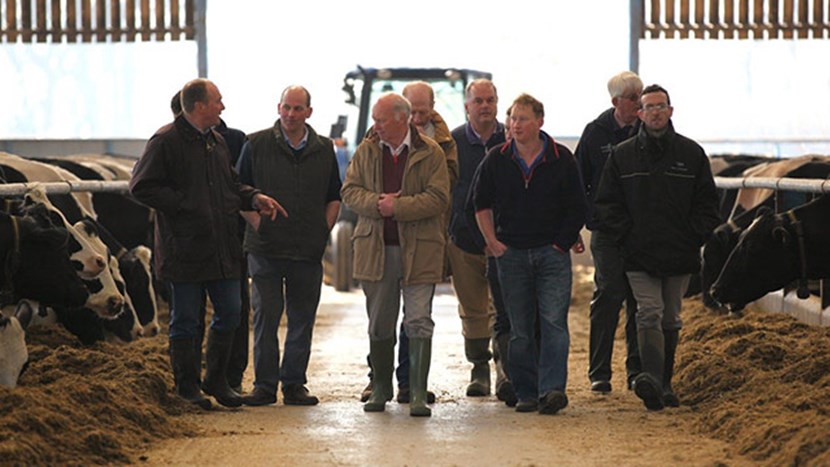 When it comes to sourcing great products everything begins with our relationships with suppliers. It is only through building strong partnerships that we are able to provide the affordable and sustainable products our customers expect.
Across the UK we have created a series of Sustainable Farming Groups to ensure that we build these long-term relationships with our farmers and so that we can become British Agriculture's most trusted partner. The groups provide a forum to discuss sustainable production; customer needs, our standards and how we can work more closely together. They also play an important role in terms of securing supply, increasing efficiency and improving animal welfare. Throughout the year we provide a number of webinars and farm walks covering various topics such as grassland management, genetics, nutrition, health and welfare for the Sustainable Farming Groups.
Each group meets quarterly to share best practice and collaborate on this wide range of topic areas. Stakeholders from processing companies, Tesco's Commercial and Agriculture Teams and wider industry experts are all invited to the meetings to ensure a rich and diverse working group.
Tesco Sustainable Dairy Group
Since 2007, when we set up the Tesco Sustainable Dairy Group (TSDG), we have worked directly with 600 dairy farmers, with herds ranging from 60 to 1,800 cows, who supply us with fresh milk. In return, we pay guaranteed prices and agree long term contracts. Since November 2007, in total we have paid £240m over market prices to our milk farmers.  This year that number will rise to around 800 as we are actively expanding the group – the largest group of dairy farmers working directly with a retailer.
Our other Sustainable Farming Groups
Since this first Tesco Sustainable Farming Group, we have expanded the approach and created groups to cover other product areas. Highlights include:
The launch of a cost of production trial with 100 of our lamb farmers through the

 

Tesco Sustainable Lamb Group. This is an industry first initiative which will allow us to address some of the volatility in the lamb market. In addition, we collect antibiotic and Outcome Measure data from all our farmers in this group.
From September 2016 through the

 

Potato Sustainable Farming Group, producers will be given direct contracts with Tesco and a three year rolling commitment which will guarantee in advance the volume of the potato crop that we will buy.
The extension of the dairy guarantee for those in the Tesco Cheese group. Farmers who produced milk for our mature and extra mature cheddar where included in the original Tesco Sustainable Dairy Group (TSDG) but now a new group has been formed in 2016 and the guarantee extended to producers of Tesco's British own-label Mild, Medium, Mature, Extra Mature, Red Leicester and Double Gloucester cheese.
Other sustainable farming groups include the Tesco Sustainable Beef Group, Tesco Sustainable Pork Group, and Poultry and Eggs Sustainable Farming Group.
Hear more from the Royal Welsh Agriculture Show 2019, where Tesco met with local producers and growers and showcased the beef and lamb products supplied from the region.