Human Rights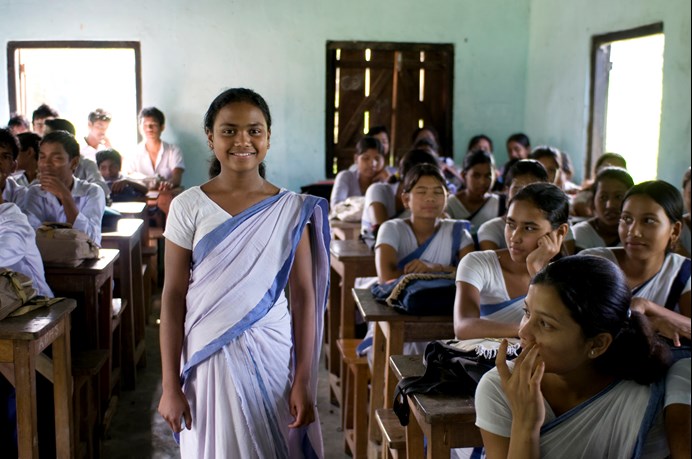 Why it matters
As a global retailer we buy, move and sell products through our operations and store network, and our business interacts with millions of people every day. In line with our business values that we treat people how they want to be treated, we want everyone who works for, or with, Tesco to have their human rights respected and we know our customers, colleagues and suppliers do too.
Overall, we believe our trade is a force for good, creating jobs and opportunities for people and communities across the world. But we also want those jobs to be good jobs. It is important that clear standards are upheld around issues such as: working hours, health and safety, no child or forced labour, freedom of association and ensuring that discrimination does not take place. We have a responsibility to respect the human rights of, and an opportunity to make a difference to, our colleagues, our customers, the communities we operate in and the people who work throughout our supply chain.
Our principles
We are committed to upholding human rights and fully support the United Nations (UN) Universal Declaration of Human Rights, UN Guiding Principles on Business and Human Rights, as well as the International Labour Organization (ILO) Core Conventions on labour standards, working hours, and health and safety for workers. For our supply base specifically, we require our suppliers to uphold the full range of labour standards set out in the Base Code of the Ethical Trading Initiative (ETI).
What we do
We work across our business and with our supply chains to understand human rights risks and tackle them. Our approach to managing human rights has been developed with more than fifty individuals and organisations ranging from Tesco colleagues to suppliers, industry bodies, government and civil society groups such as Oxfam and the International Union Federation. It has five steps:
First, we use internal and external information sources to identify where human rights risks exist in our operations and along our supply chains. We regularly ask Non-Governmental Organisations (NGOs), trade unions and other industry experts for their input.
We use this information to identify our highest areas of risk and to work out our priorities for the next three to five years. For Tesco in the UK, a recent review of our approach has identified four priorities: forced labour, worker representation, gender and sustainable livelihoods for workers and smallholder farmers.
The work we do on our priorities is designed to avoid, reduce or manage human rights risks all of which is achieved through different ways of engaging with workers, suppliers, trade unions, civil society and governments. This may include ethical assessments, collaborative projects, working alongside government to strengthen legislation or training workers to understand their human rights.
Where we identify clear cases of human rights abuses, we work to make sure that the harm inflicted on workers is put right, partnering with government, charities and NGOs as required. We are also working hard to ensure that workers in our own operations and our supply chains are able to raise any human rights issues through appropriate internal and external communication channels.
Finally, we have steps in place to learn from our experiences and to share what we learn within Tesco and with suppliers, our industry, external partners and government. We are committed to reporting regularly on our work to uphold human rights in our supply chains which includes annual updates as part of our Little Helps Plan, updates to key stakeholders such as Oxfam and the Ethical Trading Initiative and keeping our website updated with our latest news and progress.