Community
Helping Build Stronger Communities 
Helping Build Stronger Communities is important to Tesco colleagues and our customers.
That's why we're launching Buy One To Help a Child, a new campaign that means our customers and Tesco can work together to do even more and so we're asking everyone who comes into our store for three weeks from July 19th to August 8th to buy fresh fruit and vegetables and we'll give a donation from every item that's sold, that will generate food for millions of children.
We're partnering with FareShare to help redistribute this food across the UK. We've worked with them for many years to develop Community Food Connection, our hugely successful food surplus redistribution programme that provides 29m meals every year to thousands of charities across the UK and every single day supports hundreds of thousands of people in our communities.
Highlights
Over 113
million meals provided from UK stores and distribution centres since 2016
68
million votes received from customers supporting more than 4,000 community projects in Central Europe since 2016
40,000
community groups supported with more than £85m in grants in the UK since 2015
£129m
donated through Corporate Giving and Customer and Colleague fundraising in 2020/21
€146k
worth of food collected through the Tesco Surplus Food Donations Programme in Ireland in 2020/21
£31m
contributed to Race for Life over the past 20 years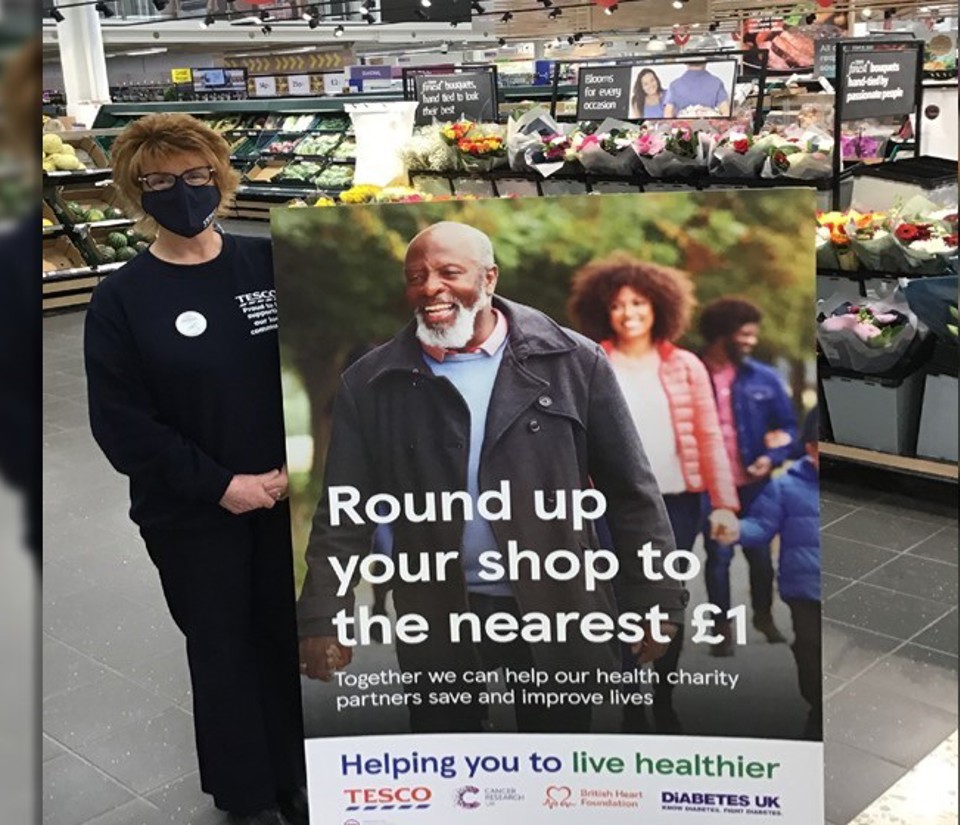 Charity Partnerships
Supporting charities that make a difference to our customers, colleagues and communities
Keep up to date with the Little Helps Plan
If you would like to hear more about our progress on the Little Helps Plan please sign up to receive updates
Thank you for subscribing to our email services
If you receive confirmation via email, your details have been added to our database. If you have not received anything after a couple of hours, please check your email address and subscribe again.
If you wish to unsubscribe at any time, visit the Unsubscribe page, or click the "Unsubscribe" link on any of the emails you receive.