Supporting Communities with food distribution
Good food should never go to waste and we're committed to getting good food to those who need it, when they need it most. Across our markets, if food cannot be sold, we prioritise its redistribution to charities and community groups and offer to colleagues through our Colleague Shop.
We work closely in partnership with food banks and regional charities to help feed people by redistributing food to local communities around the world. This redistribution ensures that any good food left at the end of every day makes it way to people's plates and stops it becoming food waste.
Community Food Connection
In the UK, we donate surplus food every day to local charities and community groups through our Community Food Connection scheme in partnership with food redistribution charity FareShare.
The scheme works by linking local groups to our stores via the FoodCloud app, which lets the charities know of any surplus food available at the end of each day. Community groups can collect the food free of charge to turn into meals for those in need, from children at breakfast clubs, to vulnerable older people at community lunch clubs.
Following its launch in 2015, Community Food Connection is the biggest supermarket food redistribution scheme in the UK. All of our stores across the UK can participate in it, and together with meals donated from our distribution centres we're providing two million meals a month on average to around 5,700 charities and community groups. Since 2016 we've provided over 113 million meals.
In 2019 we started working with the food sharing app and social enterprise OLIO to help reduce food waste in stores across the UK. The new partnership builds on Tesco's existing food surplus donations programme and helps to re-distribute surplus food amongst members of the local community. The scheme works with the help of OLIO's 8,000+ local volunteer 'Food Waste Heroes' who visit Tesco stores to collect surplus food nearing its sell-by date. The food is taken back to volunteer's homes, with the items immediately uploaded onto the OLIO app, ready to be re-distributed free to those living nearby as well as to community groups.  For more information visit the Olio website.
If you know of a group that could benefit from the support of Community Food Connection, they can register their interest here.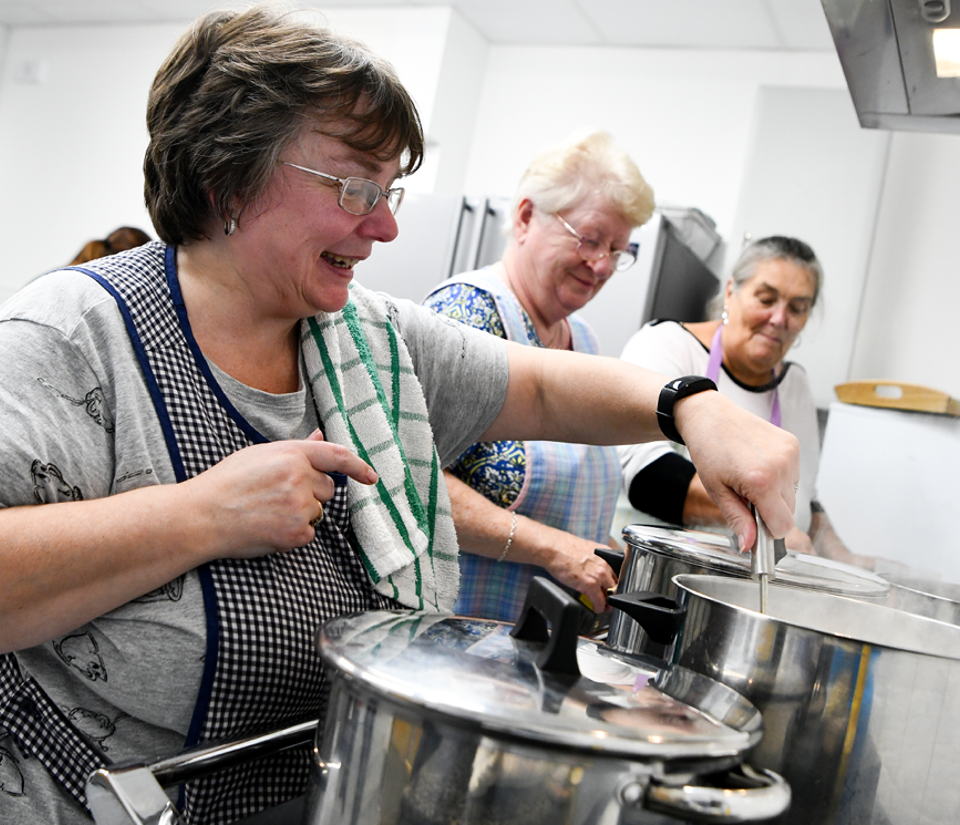 Tesco Community Cookery School with Jamie Oliver
For communities and local charities across the UK, the surplus food they receive through Community Food Connection provides much needed support and we want the groups we help to make the most of the food donations, so nothing goes to waste.
In January 2019 we launched the Tesco Community Cookery School in partnership with FareShare and our health ambassador, Jamie Oliver. The school aimed to train 1,000 community cooks, providing specially developed nutritious recipes and skills to make the most of the food typically donated to charities such as tinned food and store cupboard ingredients. In January 2020 we celebrated hitting our target.
The second phase of Tesco's Community Cookery School launched in February 2021 and aims to help train community cooks in delivering helpful and practical food education to families in their communities. The programme will train 300 community cooks, such as those who operate food banks or charity kitchens, to teach families how to cook simple, balanced and delicious recipes. Following the training, the community cooks will teach at least 15 people in their local community how to cook balanced meals, ultimately reaching 4,500 people between February and May 2021.
Read more about Tesco Community Cookery School here.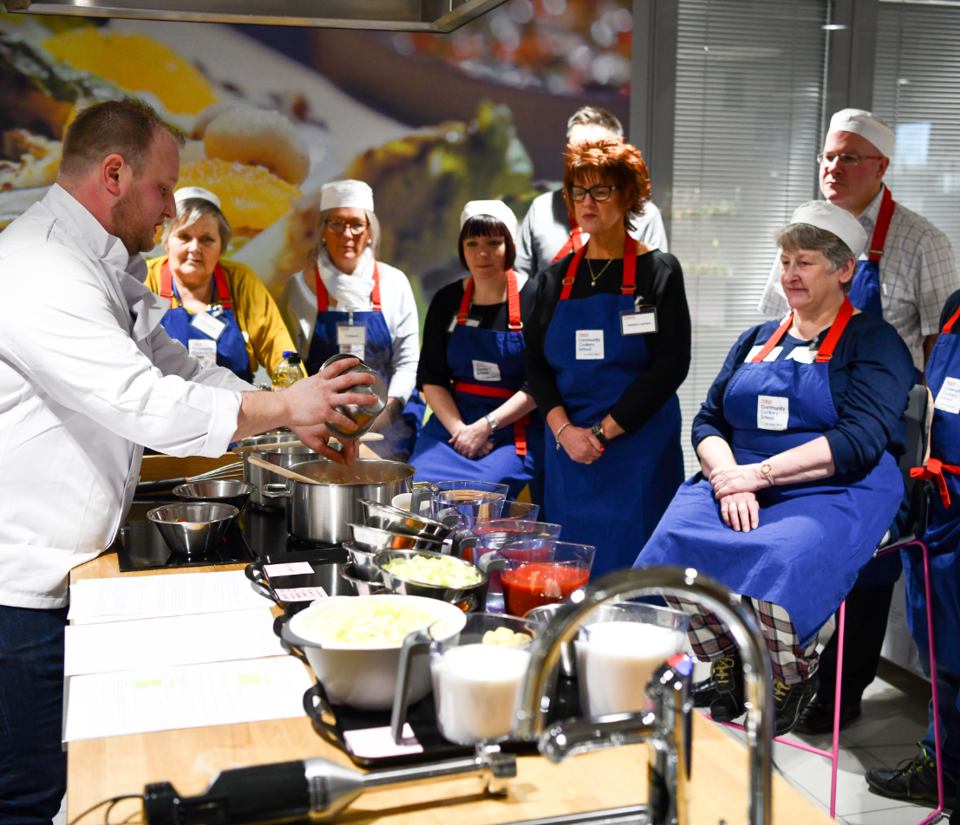 Food Collection
Beyond our own food donations, the generosity of Tesco customers is also making a big difference to communities across our markets.
In the UK, our annual Tesco Food Collection with FareShare and the Trussell Trust is part of our ongoing effort to encourage customers to donate long-life food to charity. During 2020, We responded to the Trussell Trust's need for ongoing food provision by holding an extra National Food Collection event in August 2020. This was additional to our annual collection in November and resulted in a total of more than 1.3 million meals being donated.
We also offer permanent food collection points in our stores. Since our first collection in 2012, we have collected over 84 million meals through our Food Collection events and permanent collection points. This includes customer donations as well as a 20% top-up from Tesco. For more information about how you can support, click here.
In Ireland, during 2020 we held three separate food appeals in stores, collecting a total of €146,000 worth of food to support the 291 causes we work with through the Tesco Surplus Food Donations Programme.
In Central Europe, through our in-store and online customer food collection events we collected 1,000 tonnes of food in 2020.
Keep up to date with the Little Helps Plan
If you would like to hear more about our progress on the Little Helps Plan please sign up to receive updates
Thank you for subscribing to our email services
If you receive confirmation via email, your details have been added to our database. If you have not received anything after a couple of hours, please check your email address and subscribe again.
If you wish to unsubscribe at any time, visit the Unsubscribe page, or click the "Unsubscribe" link on any of the emails you receive.