Reduce
Where we can't remove packaging, we aim to reduce it to an absolute minimum. And when we reduce packaging, we reduce it with recyclability in mind.
We have comprehensively assessed the size and suitability of our packaging and in 2020/21 actions taken as a part of our 4Rs strategy have delivered 2,000 tonnes of packaging reduction through targeted projects across 567 lines.
We will no longer accept any new products into our business with excessive packaging or in the hardest to recycle materials for new Own Brand and branded products. Our full principles for all product packaging can be seen here.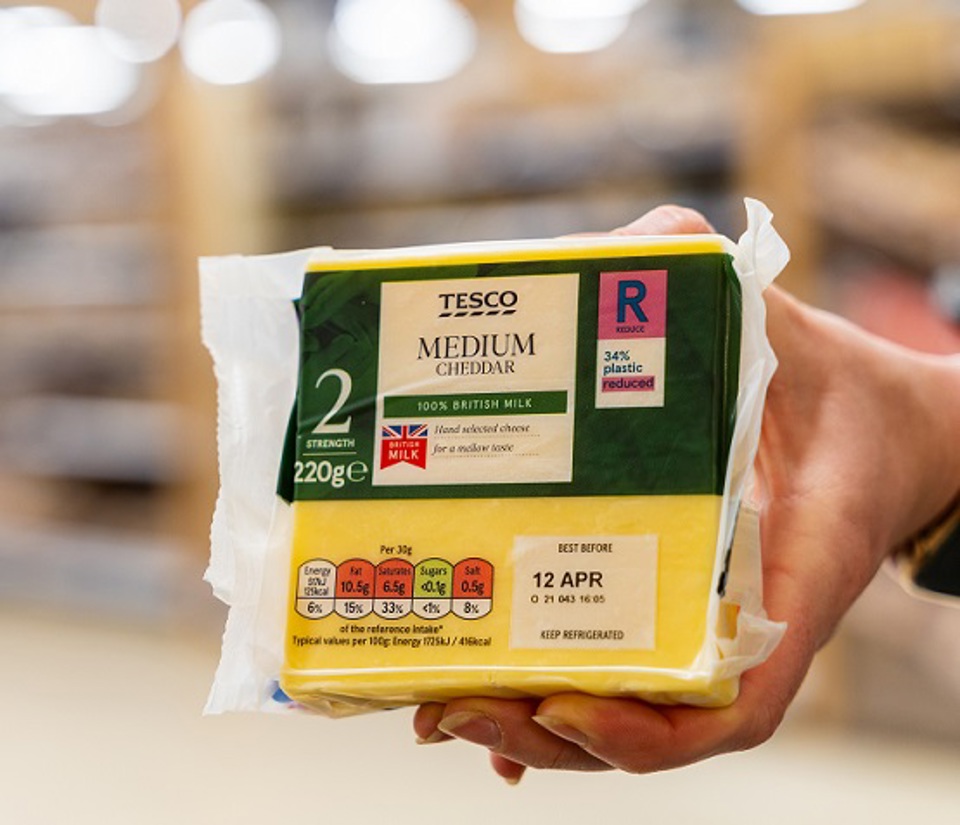 4Rs in action:
We began our 4Rs strategy in 2019 and told suppliers that we reserve the right not to stock products in excessive packaging. We have worked hand in hand with our suppliers to assess our packaging and reduced the size and weight by more than 2000 tonnes. This includes cutting over 400 tonnes of packaging from pre-packed fruit and vegetables, 95 tonnes from cheese packaging, 39 tonnes from the packaging of sweets, 410 tonnes of packaging from fruit juices and 116 tonnes from multipacks of crisps.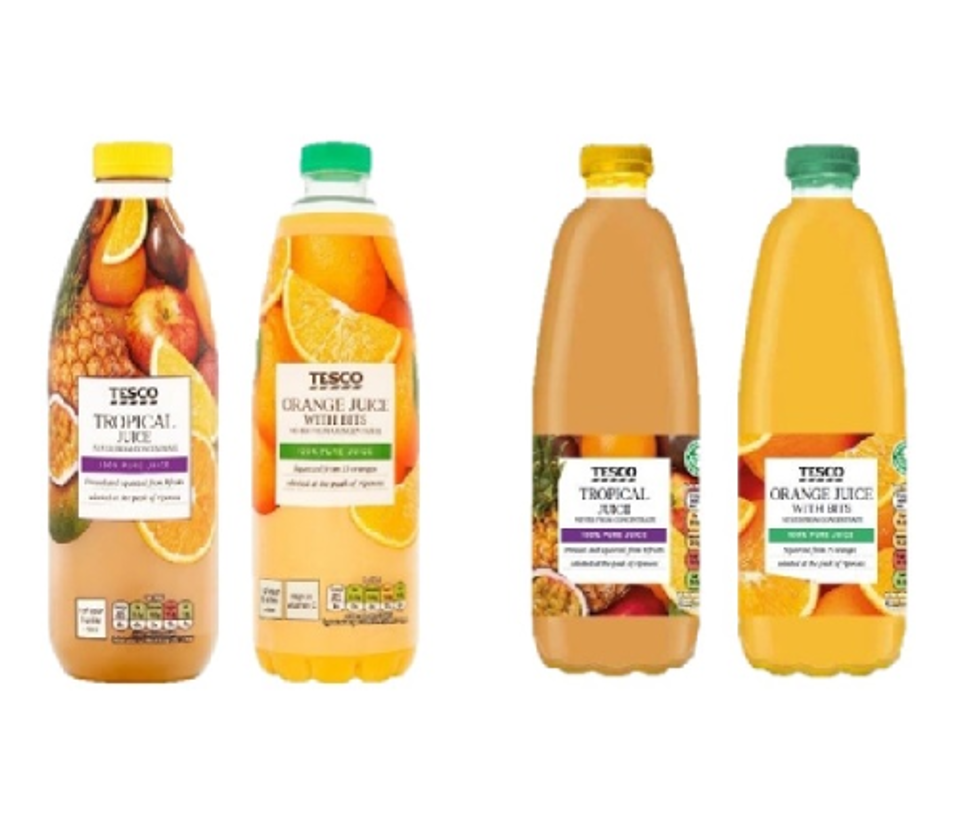 4Rs in action:
Working closely with our suppliers Refresco and Garcia Carion, we have removed the full shrink sleeves on our Tesco chilled fruit juices and replaced them with smaller labels stuck onto the side of the bottle. This move saves 239 tonnes of plastic each year. It also helps the bottle get recycled. We've also worked with one of our major suppliers to re-design the bottle so it is be made using less plastic. In total we now use 410 tonnes less plastic to pack our fruit juice each year.