Reuse
Reuse is a vital part of our 4Rs packaging strategy in support of a circular economy and we are exploring new opportunities to reuse packaging.
In July 2020, Tesco launched an online shopping service in partnership with Loop that delivers groceries in reusable packaging throughout the UK. Customers are able to order a selection of products including sauces, cereals and washing detergents in durable packaging that can be reused continuously. Each piece of packaging will be used many times so the service can help customers cut down on plastic and other single use materials. We will extend the trial into a small number of stores in 2021/22.
More information about the Loop partnership is available here.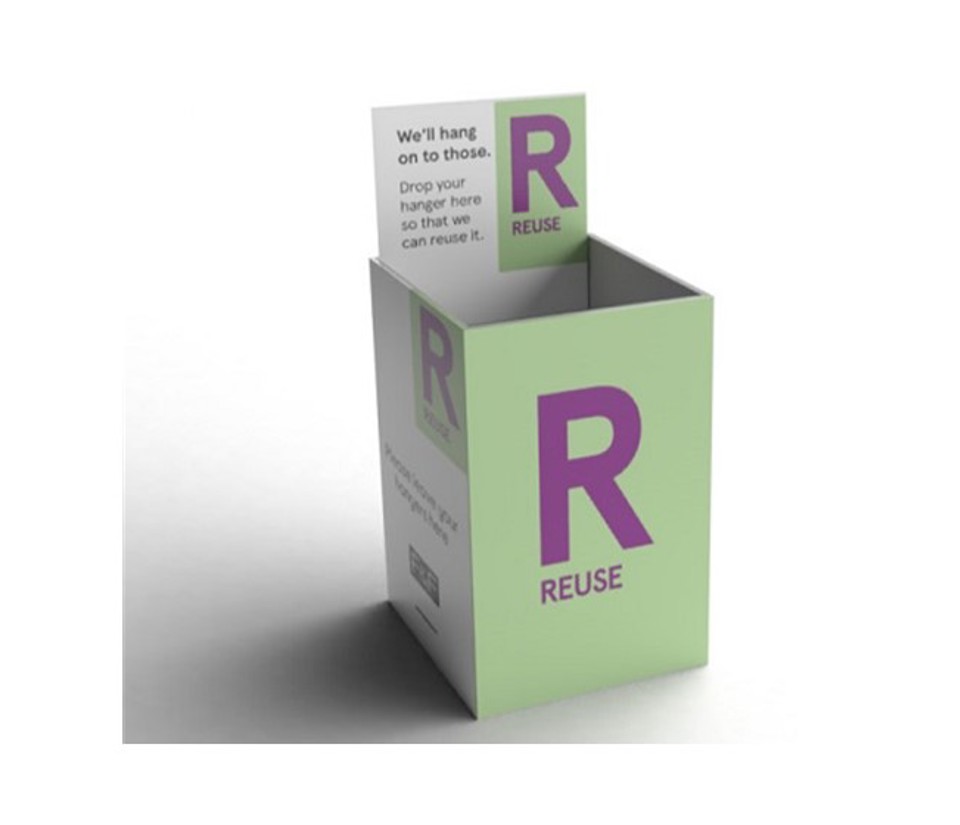 4Rs in action
Our clothing brand, F&F, uses around 190 million hangers annually and they are extremely difficult to recycle. By retaining and reusing all hangers from purchased items we are preventing around 1,000 tonnes of plastic going to landfill annually in the UK and Central Europe.
4Rs in action:
Tesco does not offer customers single use carrier bags. Our 20p Bags for Life are waterproof, strong and durable so they can be reused many times. They contain 100% recycled content and once worn are replaced free of charge and recycled in our stores.