Making healthy, sustainable food affordable to all
At Tesco, we believe that healthy, sustainably produced food should be accessible to everyone – whoever they are, wherever they live, whatever their budget.
We want to help our customers enjoy a better balanced diet. Our healthy, sustainable diets strategy is aligned to the government's Eatwell Guide and focuses on:
Making our products healthier and more sustainable without compromising taste
Removing barriers to help customers make healthier choices
Inspiring customers to make changes to their lifestyle and try healthier alternatives
In support of these goals we have set ourselves the following commitments:
increase the sales of healthy products, as a proportion of total sales by volume[1]

, to 65% by 2025

increase the sales of plant-based meat alternatives by 300% by 2025
To make products healthier through reformulation, including increasing the percentage of ready meals that contain at least one of the recommended five a day to 66% by 2025
[1] Total sales of food and non-alcoholic drinks by volume
Helping customers eat more sustainable diets
Joint research with WWF tells us that nearly 80% of customers want supermarkets to do more to offer food sourced in a responsible, sustainable way, and 75% think cost is a barrier.
We have worked with the British Nutrition Foundation (BNF) to launch A balanced diet for a better future report which outlines how we can all enjoy a healthier, more sustainable diet. Crucially, the recommendations in the report are good for the planet, not just our health. After all, our planet and our health are inextricably linked, and what is good for one is often good for the other.
With food production at the centre of many environmental issues, Tesco and WWF have come together to make it easier for everyone to access an affordable, healthy and sustainable diet.
Alongside ensuring our products are sourced responsibly, making the average UK food shopping basket more sustainable requires action across various environmental impact areas. That's why together we developed the Sustainable Basket Metric, a series of measures which allow us to track progress towards halving the environmental impact of the average UK shopping basket.
Read more about the Sustainable Basket Metric.
Highlights
51.9bn
calories removed through our reformulation work since 2018
50%
of our ready meals contain 1 of the recommended 5 a day, aiming for 66% by 2025
58%
of the products we sell are healthy, aiming for 65% by 2025
350
plant-based meat alternative products on our shelves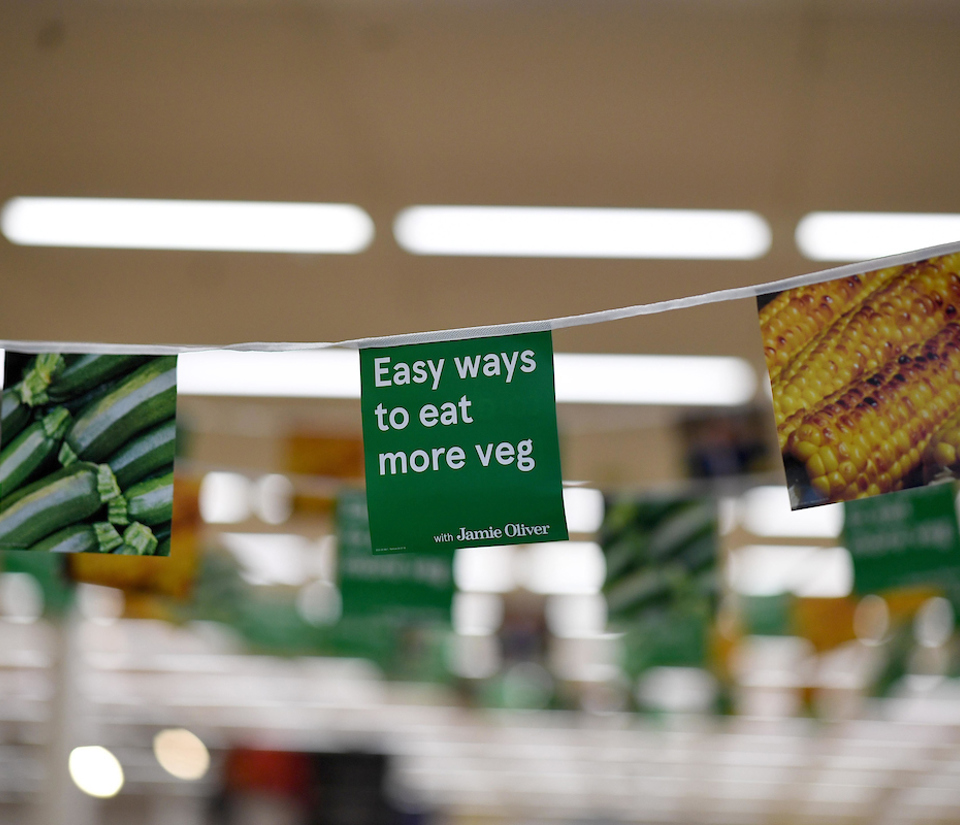 Healthier diets
We want to make it easier for our customers to make healthier choices and lead healthier, more sustainable lives.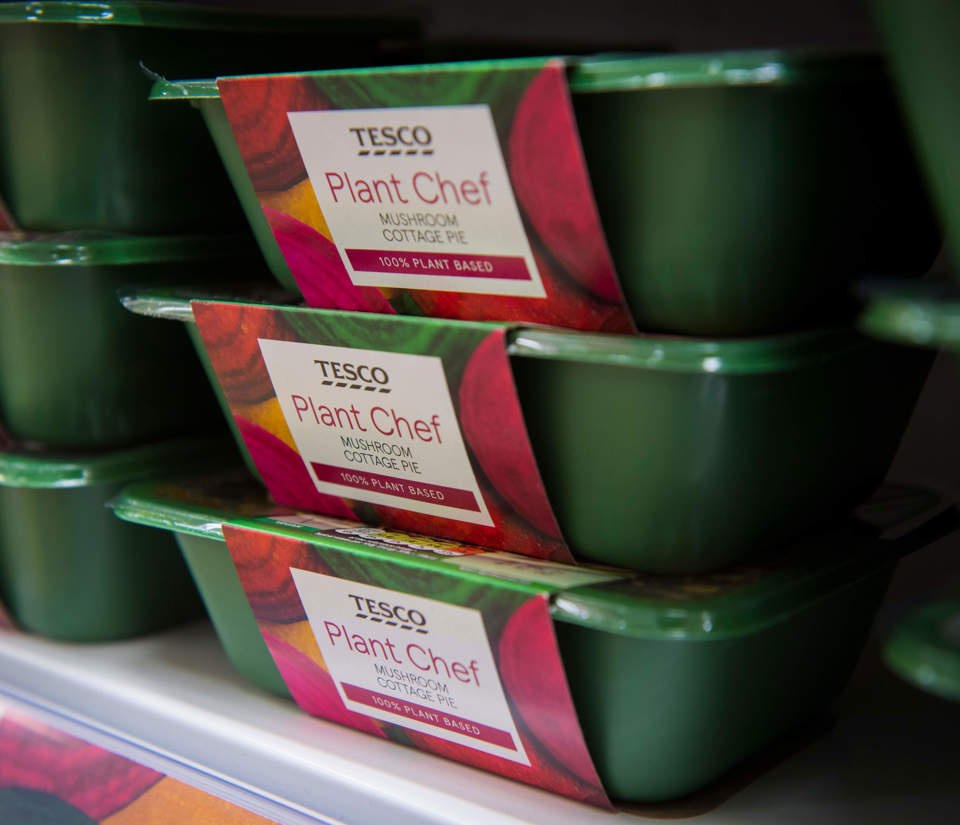 Sustainable diets
We want to make it easy and affordable for our customers to eat more sustainably and became the first UK retailer to commit to publishing the sales of plant-based proteins as a percentage of overall protein sales every year to track our progress.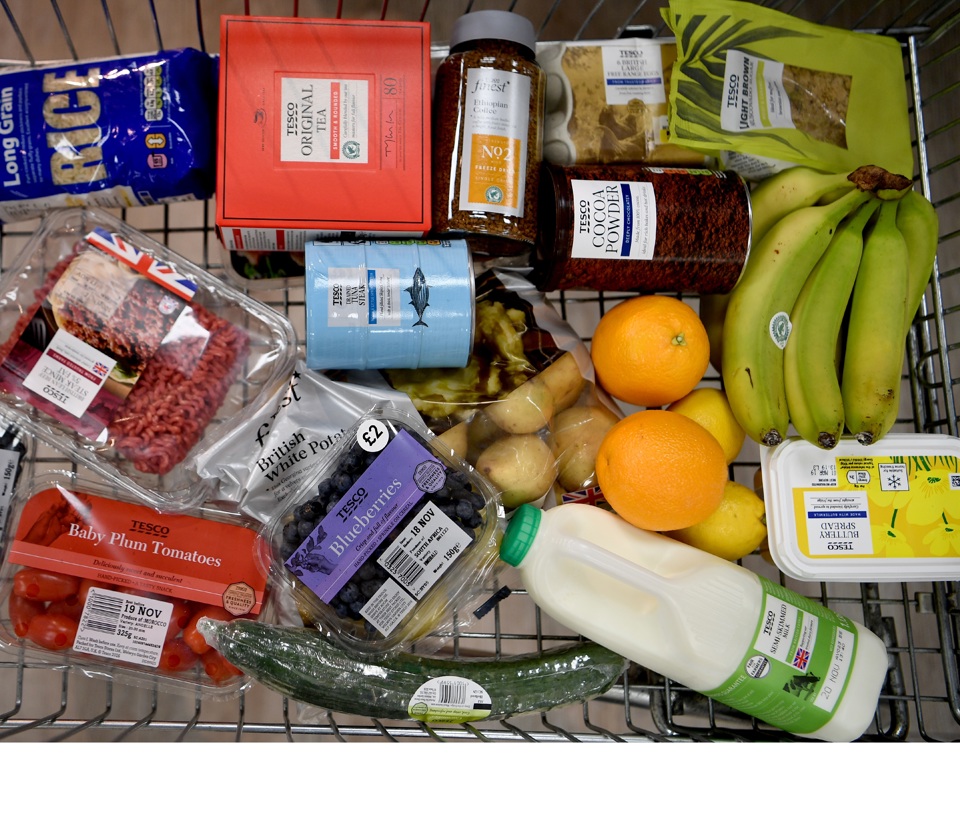 Top 20
We are committed leading the industry in addressing the sustainability challenges in our supply chains. We want to give our customers peace of mind that the products they buy from us are sourced with respect for the environment and people who produce them, while remaining affordable.
Keep up to date with the Little Helps Plan
If you would like to hear more about our progress on the Little Helps Plan please sign up to receive updates
Thank you for subscribing to our email services
If you receive confirmation via email, your details have been added to our database. If you have not received anything after a couple of hours, please check your email address and subscribe again.
If you wish to unsubscribe at any time, visit the Unsubscribe page, or click the "Unsubscribe" link on any of the emails you receive.