Improving health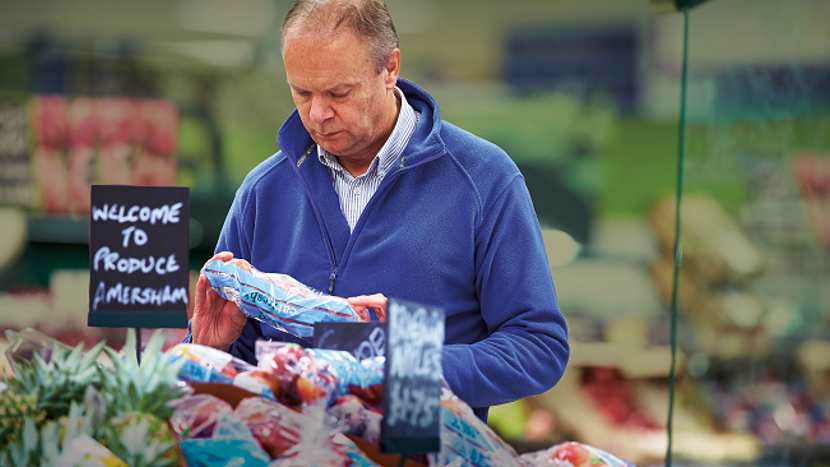 Why it matters 
Improving health is one of the biggest social challenges we face and we all want to do what we can to live healthy, happy lives. Often though it feels harder than it should be to take the little steps to live more healthily: harder to shop for and eat good food, harder to know enough to make healthier choices and harder to be a little more active.
Our customers tell us that they want us to make it a little bit easier for them to live more healthily so if we want to serve shoppers a little better every day then we need to make sure it is easier to be healthier at Tesco.  We also have a responsibility to our colleagues and the communities where we operate to make it easier for them to be healthier too.
Our approach 
A key part of our approach is about lots of little, healthy changes to make a big difference overall. Reformulating our products is a great example of this philosophy in action. We have committed to long term plans to reformulate our products, reducing the amount of salt, fat, saturated fat and sugar. 
But we won't stop there. We will continue to work hard to ensure that we give our customers healthy choices and make it easier to live a healthier lifestyle.
We are also working hard to improve the health of the communities where we operate. For example, The Tesco National Charity Partnership with Diabetes UK and the British Heart Foundation, aims to tackle and help prevent heart disease and diabetes - it exists thanks to the voluntary efforts of 300,000 UK colleagues, combined with the kind generosity of our customers. Since our first Race for Life event event in 2002 we have raised £37 million in support of Cancer Research UK with 300,000 colleagues having taking part. We have also now reached over 1.6 million children as part of The Tesco Eat Happy Project which aims to help children to learn more about where their food comes from and to obtain the skills to get more involved in cooking at home. 
At a glance
To help customers make healthier choices, we removed sweets, chocolates and fizzy sugary drinks from our tills and in-queue areas in January 2015. These have been replaced with healthier products in our Tesco supermarkets and convenience stores.
Using the UK government's Nutrient Profiling Model and our insights into customer trends we have developed our Healthy Little Differences Tracker to measure the nutritional profile of what we sell.
Through reformulation we have removed billions of calories from our soft drinks range and have identified ten key areas where we can go further. As a result, our average customer in the UK is buying 20% less sugar in soft drinks than in 2011.
Our partnership with Diabetes UK helped to raise £18 million for people living with diabetes. In January 2015 we launched our new National Charity Partnership with both Diabetes UK and the British Heart Foundation, which aims to raise £30 million over three years.
In Thailand we have run an 'Eat Fresh' campaign both in our stores and on social media to raise awareness of eating healthily and have run a free aerobics session in front of over 60 stores every evening in which anyone in the community can take part.
In February 2016, Tesco became the first supermarket to commit to CoppaFeel!'s #brahijack campaign and support their mission to stamp out the late detection of breast cancer.