Latest updates
Easter Eggs that Support Responsible Cocoa
21 Mar 2016
At Tesco we are committed to sourcing our products responsibly. Behind every product we sell, there are people who grow it, make it, store it, and pack it. These relationships are at the core of how we trade responsibly.
To ensure that all our cocoa is sourced responsibly we have started on a journey and conducted a business-wide review of our own label cocoa sourcing in line with our ethical sourcing programme. The review involved looking at the livelihood of the farmers who grow cocoa, the communities in which they operate, the environment in which it is grown. We have talked to a number of stakeholders to discuss our plans and gain feedback on them as they have been developed.
One of the first steps on our journey has been to review how cocoa in our own label Easter Eggs has been sourced and this Easter 100% of our own brand Easter eggs will be supporting the production of responsibly grown cocoa.
We have done this by sourcing our cocoa through a mass balance approach from three different programs that promote responsible cocoa - UTZ cocoa program, Cocoa Horizons, and a small volume from Fairtrade.
These programs help cocoa farmers to grow their cocoa in a more sustainable and ethical way - promoting good agricultural practices, helping them achieve higher yields, and giving them a premium for their cocoa. They also help grow awareness on ethical labour conditions for workers and the importance of education for children.
Another part of this journey has been to join the World Cocoa Foundation (WCF) which we did in December 2015. This multi-stakeholder industry platform encourages collaboration on some of the biggest challenges faced by cocoa-growing farmers and communities.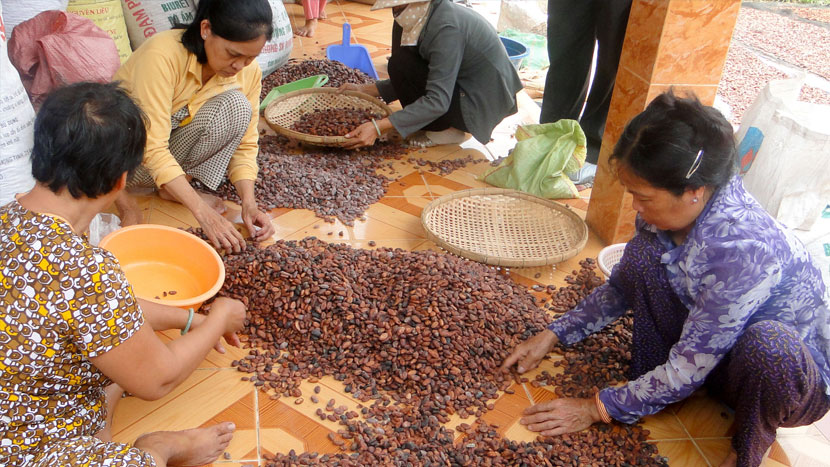 We are not just stopping at Easter eggs - we are committed to continuing this journey and have created a roadmap to implementing our responsible cocoa strategy. Through our membership to the WCF and our sourcing work with suppliers, we want to increasingly have a positive impact on cocoa production and on the communities that depend on it.
Find out more about our wider approach to trading responsibly