Latest updates
Neighbourhood Food Collection is back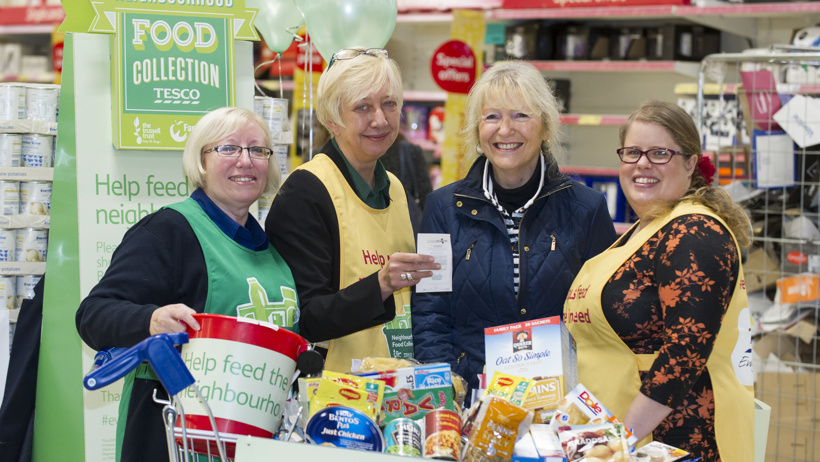 30 Jun 2016
Ensuring that we have a positive impact on our communities and are a good neighbour is important to us. One of the ways we do this is by holding two Neighbourhood Food Collections every year to help feed people in need.
The summer collection is now taking place in all our UK stores for three days, until the 2nd July, and will enable millions of meals to be donated to people in need. Thanks to the generosity of Tesco customers and colleagues, over 30 million meals have been donated since the Neighbourhood Food Collection began in December 2012.
We hols the event with the support of our two charity partners – The Trussell Trust and FareShare – brilliant charities that support a wide range of people in the UK who find themselves in desperate need of support. Trussell Trust foodbanks provide three days of emergency food to individuals and families in crisis. FareShare redistributes food to charities like women's refuges, homeless shelters and children's breakfast clubs.
It's really easy to get involved and donate food in one of our stores. Simply pick up any of the store – cupboard staple items on the shopping lists available in store, and leave it at the food collection point in stores. Over 600 of stores also have permanent collection points, which mean customers can donate food all year round.
On top of the food donated by, Tesco adds a 20% top-up. This financial donation supports the day to day running of the charities and enables them to invest in infrastructure to help even more people in need.
So please give generously over the next couple of days – every donation makes a difference in the fight against food poverty. #Everycanhelps
Thank you.