Latest updates
New Tesco Supplier App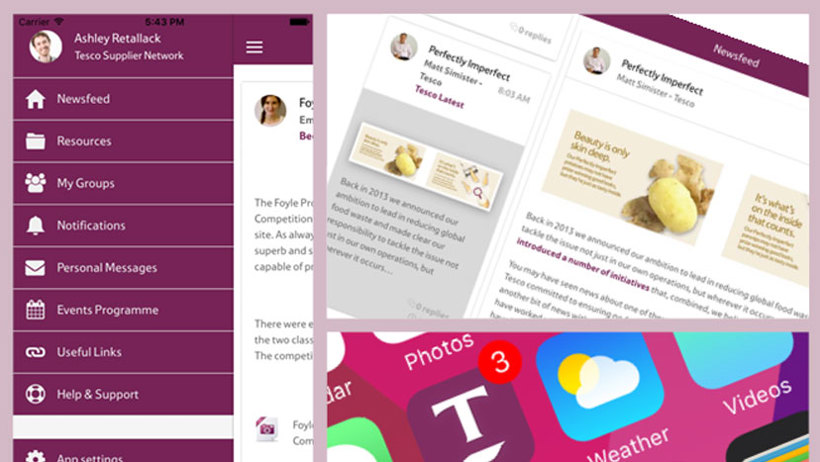 25 Apr 2016
When it comes to sourcing great products everything begins with our relationships and communication with suppliers. The launch of the Tesco Supplier Network in January 2015, an online community of Tesco suppliers, has been a key tool in developing closer channels of communication between Tesco, suppliers and producers. We are therefore pleased to share that we have launched a new Tesco Supplier Network App. The app provides Tesco suppliers a more accessible version of the Tesco Supplier Network website and will enable suppliers to:
Receive instant notifications on the latest insights and updates from your Tesco contacts and their industry.
Sign-up to upcoming supplier visits, online webinar presentations and industry conferences.
Keep track of discussions easily and respond within seconds.
Read, watch and download all of the Network's insights on-the-go.
Since the launch of the Tesco Supplier Network website in January 2015, membership has grown to over 5000 with representation from over 50 countries.  In a recent survey, 94% of respondents said that they felt the Network was helping to develop their relationship with Tesco.
On downloading the app this week, Andrew Burke, Joint Managing Director at APS Salads said the App is a "fantastic way of keeping up to date with innovation and updates while on the move".