Latest updates
Setting tough sustainability standards for fish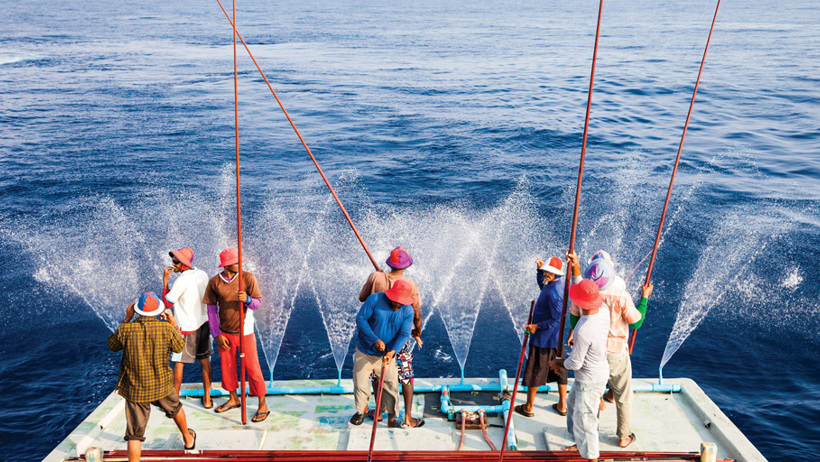 22 Jul 2016
The importance of seafood for global diets and for global livelihoods is huge. Much of the world's population relies on fisheries for their income and, in our stores, seafood is a central part of our customers' shopping trip.
Our customers expect us to source all our products, including seafood, responsibly and there is a fundamental need for healthy oceans and a thriving seafood industry to support livelihoods worldwide. It's our responsibility to work with others to achieve this so that we can continue to provide customers with sustainable products at an affordable price far into the future.
In addition to our work with Marine Stewardship Council (MSC), we wanted to take our existing commitments, specifically on tuna, even further. Tuna is one of the most popular varieties of fish we sell and since 2012 all our own-label tinned tuna sold in the UK has been fished using the 100% sustainable 'pole and line' method. Pole and line fishing is a selective fishing method that avoids harmful by-catch of other sea creatures like turtles, dolphins and sharks. Earlier this year we announced we would take steps to make sure all the tuna on our shelves - including branded tuna products - meets exactly the same standards as our own-brand tuna. We said we would subject our branded suppliers' sustainability plans to a review, to make sure our own standards could be extended to their products too.
We have now completed our review, and as a result have decided to de-list a number of core John West lines with effect from the end of July. Our customers will still see some John West tuna products on our shelves. We are working with John West on a plan for these remaining lines to be converted to sustainable tuna sources as soon as possible.
Besides our work specific to tuna, we've committed to increasing our range of MSC eco-labelled seafood and since May this year we have launched over 80 new MSC Eco labelled seafood lines across our business. We're pleased to have been awarded MSC UK Newcomer of the Year in recognition of the progress we have made.
We are proud of the progress we have made so far, which not only guarantees better quality products for customers but also supports progress to a more sustainable industry worldwide. We will keep progress on fish sustainability under regular review and are committed to continuing to work in partnership with John West and other brands on these important issues.
Read our to latest blog from Tim Smith, Group Quality Director.