Latest updates
Tesco Goes Purple for GOSH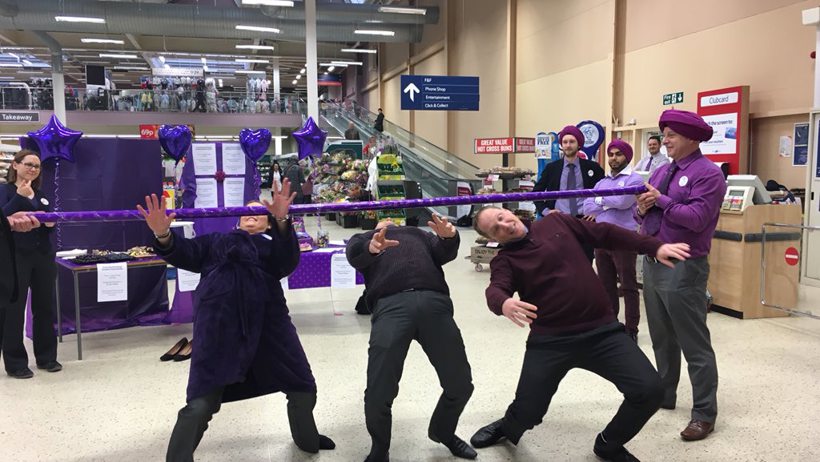 25 Jan 2016
In addition to our National Charity Partnership, we are really proud to work with hundreds of other local charities and regional community appeals every year.
One example of this was our support in London of the Great Ormond Street Hospital (GOSH) appeal that 500 of our stores supported last week. The Evening Standard's 'Give to GOSH' campaign has been running since December, raising money towards building a brand new cardiac unit where children under the age of 16 are treated for heart or lung problems.
From 21st to 24th January colleagues across our London stores, alongside GOSH staff, hosted the appeal armed with buckets and playing games to encourage customers to donate.
Every year, Great Ormond Street Children's Hospital needs to raise £90 million to give hope to sick children and their families. This money is invested into redevelopment, life-saving research, new medical equipment, and support services for children and their families.
Thank you to our all colleagues for their constant enthusiasm over the four days, and to our customers for their phenomenal generosity.