Reducing food waste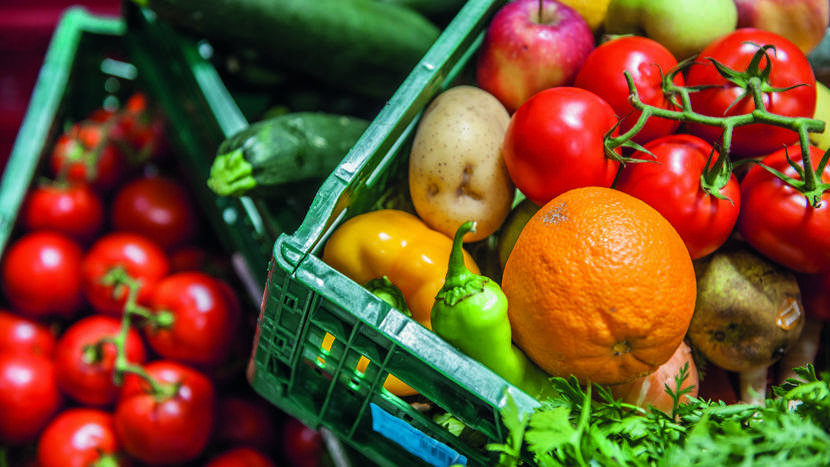 We believe that no food that's safe for human consumption should go to waste.
It is wrong that in a world where globally one in nine go to sleep hungry, around a third of all food produced, is wasted. Customers and colleagues also care about this issue deeply.
We have made a commitment that no surplus food will be wasted in our UK operations by 2017. By 2020 we will also offer food surplus for donation from all our central European stores. To do this, we are making changes to the way we operate - from implementing systems to better understand where the waste occurs, to re-evaluating how we deal with waste in stores.
We are just one part of a large retail supply chain and success will be dependent on how we also collaborate with others in the industry.
Sustainable Development Goal 12
The UN has 17 Sustainable Development Goals (SDGs). Target 3 of SDG 12 is to halve per capita global food waste at the retail and consumer levels and reduce food losses along production and supply chains losses by 2030.
Tesco CEO Dave Lewis chairs a coalition of leaders from government, business, research and civil society. This group, Champions 12.3, is dedicated to accelerating progress towards the UN Sustainable Development Target 12.3. This target is to halve per capita global food waste at retail and consumer level, and reduce food losses along production and supply chains by 2030. In support of this, we are calling on the wider industry to:
Commit to reduce food waste and set targets – we have set clear timelines to redistribute food surplus in our own operations.
Publish food waste data – Tesco was the first UK retailer to publish data on UK food waste in our own operations and has helped to identify food waste hotspots.
Collaborate across the supply - we work with our farmers, growers and suppliers to reduce farm food waste where it occurs.
As members for the Consumer Goods Forum (CGF), we have shown support for the their action in becoming members of Champions 12.3 as well as for setting their own Food Waste Resolution to halve food waste within their members' operations by 2025.
Tesco is also proud to be one of the founding signatories of the new Courtauld 2025 Commitment. Courtauld 2025 is an industry wide ten-year voluntary agreement is aimed at making food and drink production and consumption more sustainable. One of the targets to achieve this is a 20% reduction in food and drink waste arising in the UK.