Food waste and surplus in our own operations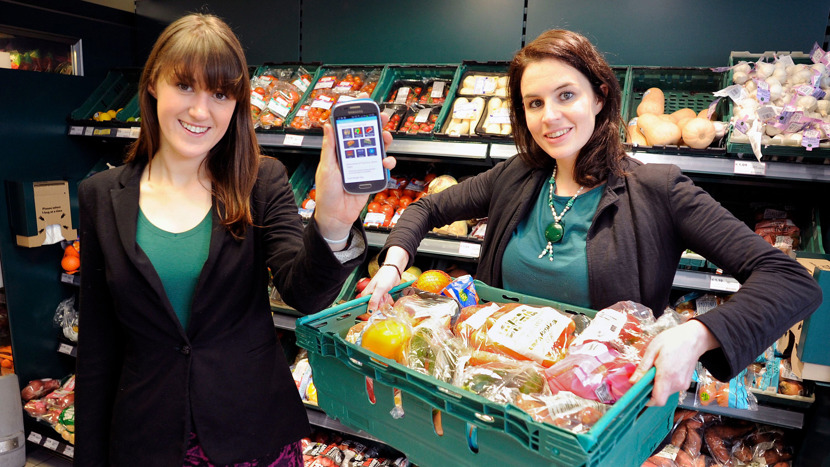 We have made a commitment that no surplus food will be wasted in our UK operations by 2017. Additionally, by 2020 we will offer food surplus for donation from all our central European stores
The nature of our business means that there is always some surplus food that we have stocked but have not been able to sell. We try to minimise this surplus, for example by reducing the price of foods close to their expiry date. However, if food cannot be sold, we offer it where possible to those in need by donating to charities.
Feeding people in need
In our UK distribution centers and online grocery centres we divert all surplus fresh food, including meat and produce, to support food redistribution charity FareShare.
Again working with FareShare as well as FoodCloud, we have developed a programme so that we can donate surplus food from our stores too. Called Community Food Connection, Tesco colleagues can alert local charities to the amount of surplus food they have at the end of each day by using the FareShare FoodCloud app. The charity then confirms it wants the food, picks it up free of charge from the store and turns it into meals for those in need.
Community Food Connection is being rolled out across all UK stores by the end of 2017.
Zero food waste to landfill
We have achieved zero food waste direct to landfill since 2009. Bakery surplus which we are unable donate this to charity is converted into animal feed for livestock. Additionally, our chicken fat and cooking oil is converted into bio-diesel. Where all other options are not available, we recover energy from food waste through anaerobic digestion or incineration.
Food surplus in our international stores
We run a food surplus donation programme in the Czech Republic, Hungary, Poland and Slovakia. More than 280 stores across central Europe are already donating surplus food to local charity food bank partners. Our commitment is to offer food surplus for donation from all Central European stores by 2020.
In October 2016 we started trialling the use of a new food surplus donation application called the Robin Food application in Thailand. Similar to the FareShare FoodCloud app, The Robin Food application can alert local food bank partners the amount of food surplus we have each day. We are currently exploring opportunities to expand the scope of our food surplus donation programmes in Asia.
Our food waste data
In May 2014 we became the first UK retailer to publish data about food waste in our own operations for a full financial year. To ensure we are open and honest about what we do, we continue to publish our own UK operations food waste data annually.
| | |
| --- | --- |
| 2015/16 | 59,400 tonnes |
| 2014/15 | 57,100 tonnes |
| 2013/14 | 57,100 tonnes |
These figures refer to our UK operations only and are independently assured by KPMG. Further information on how we calculate these can be found here.