More information on our UK animal welfare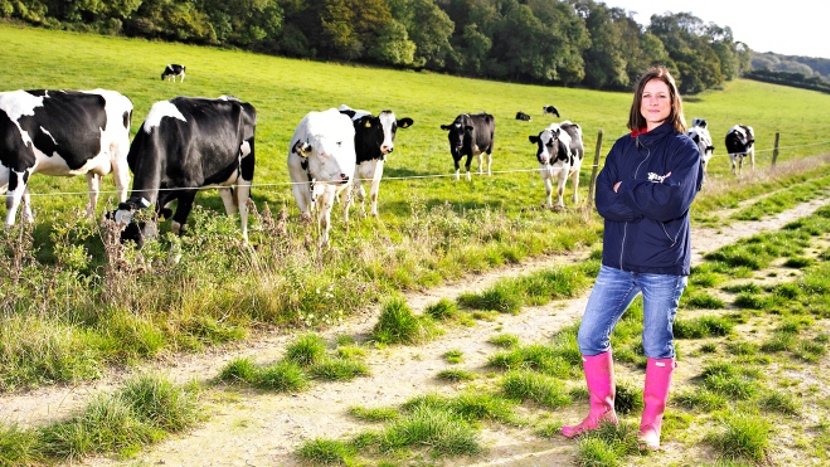 UK Specific Information
Animal welfare is important to us and to our customers, we are committed to working responsibly in this area and to continue to progress and influence best practice in our supply chain. Welfare of farm animals anywhere worldwide that supply our UK business is managed day to day by our Agriculture Team and Head of Agriculture. Our team is made up of experts who are trained in, and passionate about farm animal welfare, research and veterinary, quality and production systems. We have dedicated agriculture managers for Dairy, Beef, Lamb, Pigs, Aquaculture, Poultry & Eggs, Produce and Research & Development. It is the responsibility of the Agriculture Team to work with farmers and suppliers to oversee animal welfare in the supply chain. This is achieved through a number of ways including farm visits, the Tesco Sustainable Farming Groups, Tesco Supplier Network, Tesco Livestock Requirements, benchmarking, and audit compliance. Through these mechanisms we identify ways in which high standards of animal welfare can be assured in a manner that is achievable for our supply base.
In addition to this we consult and engage with key stakeholders including veterinarians, academics, government representatives, training providers, Compassion in World Farming (CIWF) and RSPCA Assured. We are members of a number of farm animal welfare initiatives including Red Tractor, Global G.A.P Aquaculture, and Responsible use of Medicines in Agriculture. We feel it is important for us to be active members in these forums so that we can positively drive welfare forward in our supply chains and ensure our farmers have the best access to the knowledge discussed.
Tesco Livestock Requirements
Our Livestock Requirements are species specific and broadly cover all aspects of animal rearing including health, welfare, feed, production systems, environment, stocking, transport and slaughter, all-encompassing the Five Freedoms proposed by the Farm Animal Welfare Council. The livestock covered in these requirements include dairy, beef, lamb, poultry, eggs, pigs and aquaculture species. These requirements stipulate that 100% of farms are assured to a recognised farm assurance standard including Red Tractor certification and in addition satisfy our Tesco specific requirements which cover further improvements in animal welfare.
Rearing livestock
Within all of our species specific requirements we specify the maximum livestock allowed in an area to avoid close confinement. The basis this is defined by the species, production system, welfare monitoring, legislation and evidence based best practice approaches.
In addition to density requirements, we also stipulate that all livestock housing must promote a range of natural behaviours through enrichment techniques or building designs that mimic natural conditions. Stall and/or tether housing is not permitted. Our egg production is from free-range and indoor housed hens, we have committed to stop sourcing eggs from caged hens by 2025. We do not allow tethering or tail docking of cattle, veal crates, battery cages or high stocking numbers in any species including fish.

Within our requirements we actively exclude or are working to reduce the need for routine management procedures such as tail docking. Where procedures are carried out this is done on a veterinary risk assessed basis and to welfare standards exceeding legislative requirements. We are committed to finding alternatives to these procedures and looking at research to explore genetics, nutrition, environmental management and enrichment as preferred alternatives. For example, we are working with suppliers to eliminate the need for beak trimming in commercial layers and supporting our EU pork producers to explore alternative castration management strategies. Beak trimming in commercial meat chickens, dubbing of cockerels, fin clipping of fin fish and mulesing in lambs are not allowed in our requirements. In addition we do not allow the use of growth promoting substances including hormones and antibiotics.
Transporting livestock
Within our Livestock Requirements we specify that all livestock transport times must be kept to a minimum and not exceed eight hours, we verify this at audit.
Working with skilled animal handlers
All personnel involved in live animal handling in the slaughter process are trained to a recognised animal welfare standard for example, the Bristol Animal Welfare Training. We have also delivered bespoke training in response to sector-specific needs including providing fish and shrimp welfare training for Asian aquaculture farmers in 2015 and welfare measure and audit compliance training for beef, sheep, eggs and aquaculture supply chains in 2016. We hold regular dairy welfare workshops as part of our Tesco Sustainable Dairy Group.
Pre-slaughter stunning
Farm animals anywhere worldwide that supply our UK own label products come from animals that have been subjected to stunning prior to slaughter, in addition we require all our producers of livestock to record the pre-slaughter stunning process and efficacy of the system which we verify at audit. Each species has a different approach and we work with producers, researchers and academics to ensure the procedure is achieved 100% of the time, is humane and uses the best available recognised techniques. For farmed fish we commit to achieving best practice humane harvesting in all species by 2018. More information on our slaughter policy can be found here.
Welfare outcomes performance reporting
To help us identify animal welfare issues concerning physical, mental and behavioural wellbeing in our supply chain, we have introduced welfare outcome measures which measure the symptoms of positive and negative welfare approaches in farm, transport and slaughter practices. We gather data on a monthly basis, which is then anonymised and shared with our farmers so that they can utilise the data as a benchmarking exercise to identify best practice. We also look to identify opportunities in the trends to drive improvement in animal welfare. We share this information on visits, at Sustainable Farming Group meetings and during workshops. Typically the welfare outcomes cover:
Productivity rates
Livestock behaviour and vocalisation in transport and at the abattoir
Effectiveness of stun process
Physical body condition and movement analysis
CCTV
Tesco is committed to the implementation of CCTV coverage of livestock handling, stun and slaughter throughout the global supply chain to Tesco. Currently this is evident in 100% of UK sites, over 90% of sites supplying UK business, and we are working to achieve 100% across global sites. Regular, documented review is a core component of the CCTV policy and review of historic images is used in the welfare audit.
Feed
Compound feed must be sourced from approved mills which includes mills that have UFAS standard (or a scheme of bench-marked equivalence such as Global G.A.P for fish feed)
There are further species specific details but the overarching policy is:
No inclusion of land animal fats
No use of processed animal protein or land animal proteins
No closed loop feeding
Farmers take great care in choosing the right diets for their animals to thrive and no animal is force fed. Exceptional occasions may occur where a farmer needs to nurse an individual which may lead to assisted feeding.
Antibiotics
We recognise the importance of antibiotics in human medicine and animals and the threat from improper use. Therefore, we are working with producers and proactively promoting responsible use in our supply chains. Our approach is based upon guidelines issued by the Responsible use of Medicines in Agriculture (RUMA) Alliance of which we, Red Tractor and the British Veterinary Association are a member. RUMA defines the responsible use of antibiotics on farms as "using antibiotics as little as possible and as much as necessary". Where necessary, prescribing vets decide which type of antibiotic is appropriate for individual animals. Every veterinary medication must be approved for use and strict withdrawal times are applied to ensure the medicine is clear from the body well before the animal enters the food chain.
We are committed to ensuring effective monitoring of antibiotic use on farm with the aim to support reduction strategies in our supply base over time, whilst not compromising on animal welfare. We are able to achieve this through these steps:
All farms are required to have farm assurance certification such as Red Tractor which requires all livestock farmers to have a veterinary health plan detailing medicine used.
Farms are third party audited to ensure the veterinary health plan is in place. Under the veterinary health plan antibiotics and other medicines are only permitted for use under veterinary prescription for the treatment of sick animals.
Promote best practice in welfare, health, hygiene, husbandry and biosecurity to mitigate the need to use antibiotic treatment unless the welfare of an animal is compromised.
We discourage the use and promote avoidance of antibiotics for prevention of disease and avoid in some species all together.
We do not allow animal products that have had any antibiotic substance used for growth promotion.
Our farmers are required to record antibiotic use on farm on a monthly basis.
Over time we will identify trends and set objectives to optimise use of antibiotics.
Working collaboratively with farmers, vets and researchers to apply best practice protocols to limit the need for antimicrobial use.
Demonstrating our progress, our Agriculture Manager for poultry and eggs recently took part in the European Poultry Summit and presented on our approach to antibiotics in poultry. At the event we were able to highlight insights from the monthly antibiotic usage figures in the poultry supply base and how these can assist targeted investigation and reduction strategies.
Compliance with Livestock Requirements
We recognise that Livestock Requirements and associated policy and procedure are only of value where compliance can be effectively and consistently demonstrated, irrespective of species, sector or geographical location, which is why we audit our supply chains. The global supply base is inspected by Integra Food Secure Ltd, an independent, ISO 17020 accredited, inspection body. Integra are a small, welfare-focused team working with Tesco to drive improvements through the supply chain.
Typically, over 1000 inspections are conducted on behalf of Tesco annually and this is a pre-requisite of being an approved protein supplier. In 2015, Integra undertook 1089 welfare based audits on behalf of Tesco.
As a minimum all slaughter sites and poultry hatcheries are inspected annually. The majority of EU abattoirs are inspected on an unannounced basis and other parts of each supply chain are short-term announced. In this way we ensure compliance and good practice and also emerging trends or concerns can be identified and addressed quickly.
Integra similarly works with the relevant Tesco Agriculture Manager to manage the process of ensuring that any challenges are addressed to prevent any re-occurrence within an individual supplier's supply base as a whole. Challenges are reviewed on an ongoing basis and help inform our research and business agenda. Where expectations are not met, sites are stopped from supply.
Species specific
Chicken and turkey
Farmers will check every flock of birds at least twice a day, and their environment is constantly monitored to ensure their health and welfare. Stocking numbers for birds are in line with or less than that recommended in industry certifications. Our British fresh chicken are all compliant with the British Poultry Council Antibiotics Stewardship Scheme.
Our fresh, frozen and Willow farms chicken are reared in houses with windows that allow natural daylight and encourage expression of natural behaviours through providing straw bales, perching and pecking objects. All our fresh chicken is British, chickens sourced from abroad for our frozen or convenience ranges are reared to the same high standards as our British chicken, and each Tesco chicken can be traced back to the farm it was reared on.
Our free range chickens are free to roam outdoors from dawn till dusk in grass leys where they can explore, forage for insects, dust bathe and carry out their natural behaviour. At night they sleep indoors, safe from the elements and predators with environmental enrichment such as bales, perching and herbal leys and crops. Our finest* chicken are a slower growing breed that are free range and corn fed.
Organic chickens are fed a certified organic diet and are a slower growing breed, and are free to roam outside during daylight hours. Organic farms are certified to an organic farm accreditation bodies, including Soil Association or Organic Farmers and Growers.
All our fresh core brand turkey are reared in the UK and Ireland in houses with windows that allow natural daylight and encourage expression of natural behaviours through providing straw bales, perching and pecking objects. Each Tesco turkey can be traced back to the farm it was reared on.
Our fresh finest* free range bronze turkeys are free to roam from dawn till dusk on ranges that are enriched with trees, hedges and shelters, or indoors where we have bales and pecking objects which are great for engaging their naturally curious nature. At Christmas time we sell organic turkeys, which come from farms that are audited by an organic farm accreditation bodies, including Soil Association or Organic Farmers and Growers. They are fed a certified organic diet and are a slower growing breed.
Laying hens
Farmers will check every flock of birds at least twice a day, and their environment is constantly monitored to ensure their health and welfare. We are actively involved in the Laying Hen Welfare Forum and the Beak Trimming Action Group in order to work with the industry to further understand the welfare issues around egg laying hens.
Our Everyday Value eggs are laid by hens in an enriched colony environment which meets British Lion welfare standards, which includes strict measures on traceability, welfare, feed, temperature and hygiene, this may be called caged egg production. We have committed to stop sourcing eggs from caged hens by 2025, 43% of the 1.4 billion eggs we sell currently come from caged eggs and 57% of eggs sold in the UK come from Free Range or Organic methods. Working with supplier partners, we will transition to 100% cage-free eggs, moving to alternative sourcing methods, such as barns, free range and organic by 2025.
Our free range egg range hens are free to roam from dawn till dusk in grass leys where they can explore, forage for insects, dust bathe and carry out their natural behaviour. At night they sleep indoors, safe from the elements and predators with environmental enrichment such as bales, perching and cover crops.
Our organic eggs come from free range hens which are free to roam on organic pastures and are fed on an organically produced diet. These farms must meet high welfare requirements set by the British Egg Industry Council, these standards are checked annually by an independent organic certification body.
Dairy cows
Producing around 8,000 litres of milk a year can be hard work for a dairy cow so it's important to Tesco and our supply chain partners' right through to the farm that they are as healthy and their wellbeing is a priority. All of our dairy products produced in the UK will be from welfare assured farms that have met the requirements of the Red Tractor Assurance Scheme setting high standards for care and cleanliness.
Our fresh milk is produced from cows on farms that are part of our Tesco Sustainable Dairy Group (TSDG) that are part of our Fair for Farmers Guarantee . Nearly 600 farms are needed to produce the fresh milk for our Tesco stores; with the herd size varying from small 60 cow herds to larger herds across the country and each farm manages their production system to suit the geography and climate from South East England to Wales and Scotland. All our TSDG dairy farms in addition to the Red Tractor assurance have a number of Tesco Livestock Requirements to meet. We have clear welfare measures for cow body condition, antibiotic usage, calving success, record keeping and more. We set targets for improvement each year, and monitor important areas such as lameness, cleanliness and cow health in each farm. This allows TSDG farmers to benchmark their performance with the rest of the group and allows us to target any help and resources to the areas where farmers need it most. To make sure our suppliers are always striving to meet our requirements our TSDG farms are visited every year by an independent auditor.
Since 2008 we have worked with Liverpool University basing the Tesco Dairy Centre of Excellence at Wood Park, Neston. Our TSDG farmers and the wider industry have benefitted from trials on bedding, mobility, fertility and other research and knowledge transfer work promoting best practice. TSDG welfare measure reporting helps us focus the work at Liverpool to suit farmers' needs.
Calves produced on TSDG dairy farms are not allowed to be live exported, except for breeding purposes. We discourage the use of antibiotics to prevent disease and since 2008 we have been encouraging our TSDG to minimise the use of antibiotics important for human health in cows and calves. Current areas of focus for us include work to drive out Johnes from our TSDG herd, promoting high standards in biosecurity with our satellite best practice dairy unit at South West England agricultural college and the introduction of a scorecard to measure both efficiency and health and wellbeing of our Tesco TSDG units. We are working with vets to strengthen how we can support them in a preventative medicine approach and to reduce further the antibiotic use on TSDG farms.
Our British hard cheese is now to be produced by our Tesco Cheese Group consisting of farmers from South West England to Wales who receive a premium over the market to work with Tesco on health and welfare of their herds. These farms monitor disease and similar to TSDG farms can measure their progress against targets for mobility, cleanliness and health measures.
Our Tesco organic dairy producers are measured by organic standards set out and audited by the Soil Association or Organic Farmers and Growers. Standards include requirements for free grazing and restricted levels of antimicrobial treatments.
Tesco finest* milk comes from Scotland and is produced by Channel Island cows.
Beef
All the beef we source including Boswell Farms, core brand and finest is from farm quality assured farms, Red Tractor or regional equivalent, throughout the United Kingdom and Ireland. There are a variety of beef production systems in the UK and Ireland and this is reflected in the cattle that we source. Our farmers use a documented herd health plan to ensure cattle are healthy throughout their life and will produce wholesome quality beef.
All our finest* Aberdeen Angus cattle are part of the Tesco Aberdeen Angus scheme and must have a genuine Aberdeen Angus sire that is registered and authenticated by the Aberdeen Angus Society. From August 2016 all of our Aberdeen Angus will be sourced from farmers who have a Tesco contract. This contract is a first for the beef industry incentivising our Aberdeen Angus beef farmers to produce beef based on quality parameters and specifications which deliver consistent quality for our customers. Aberdeen Angus beef is renowned for its superb flavour, taste and succulence due to its internal marbling.
Our organic beef is reared in the UK on organic grassland to Soil Association or Organic Farmers and Growers organic certification standards.
Lamb
All our farmers in the UK and New Zealand produce some of the best quality lamb in the world by using progressive farming methods and the highest standards of welfare.
Our finest* lamb is slower grown and we follow the seasons to ensure our lamb is best in season for succulence and flavour.
Our organic lamb farms are independently audited by one of the organic certification bodies including Soil Association. These lambs are fed an organic diet and have access to organic pastures.
We work with both our UK and New Zealand supply base to gather welfare outcome measurement data that ensures the welfare of the lambs in our supply chain is upheld. We gather data and targets are set on key welfare indicators, such as lameness, fleece damage, cleanliness and effective stunning of lambs at slaughter. We do not allow the use of antibiotics to prevent disease, swim washes or mulesings practices.
Pigs
All of our pigs, including our Woodside Farms pigs, are reared to recognised farm assurance standards. We work with our global supply base to gather welfare outcome measurement data that ensures the welfare of the pigs in our supply chain is upheld. Data gathered includes mobility, body condition and behaviour. We do not source direct from livestock markets. All of our pig farms have four independent vet visits per year which encourages our farmers to work with their veterinary surgeon to ensure that the welfare of the pig is constantly monitored. Tail docking and teeth clipping must not be carried out routinely. The necessity of these practices must be regularly risk assessed, reviewed and reported in the quarterly veterinary report visit.
Our finest* pork comes from dedicated outdoor reared and outdoor bred farms which are RSPCA assured. The sows are kept in free-range paddocks and are given plenty of room to root and explore their surroundings.
Farmed fish
As with other livestock, our suppliers of farmed fish implement equally high standards of animal welfare. These welfare standards apply to our global supply chains for the UK market and are in compliance with the OIE Aquatic Animal Health Code and farm assurance standard in addition to Tesco Requirements. Our requirements for aquaculture comply with the same principles as the other Tesco Livestock Requirements and in addition include:
Species specific welfare standards so that species variations are accounted for
Water quality monitoring for optimal growth and as an aid during handling to minimise stress
Stocking numbers are limited so that fish have freedom to express normal behaviour and do not experience close confinement. Welfare outcomes are closely monitored in order to review the appropriateness of the stocking
Fallowing and biosecurity
During livestock transport constant monitoring of water quality and behavioural parameters, with corrective procedures in place
Pre-slaughter stunning is a requirement; we monitor the efficacy of this through welfare reporting. This is an area that we consult with leading specialists including academics and NGOs to ensure we are always striving for the best humane approach available to optimise fish welfare at harvest. Other welfare measures include fish behaviour, water quality, antibiotic use and effectiveness of pre-slaughter stunning
Required farm assurance standards include Global G.A.P and Aquaculture Stewardship Council. Our Aquaculture Manager is the current Chair of the Global G.A.P technical committee for aquaculture.
Our core brand salmon, rainbow trout, sea bass, sea bream, basa (also known as river cobbler or pangasius) and tilapia are all sourced from farms that maintain a high level of welfare irrespective of the different production systems used, which include; sea pens in deep Atlantic waters and Mediterranean coastal waters, ponds in the Mekong Delta in Vietnam and freshwater pens in Scottish Lochs. Every farmer operates with the utmost care for the fish in order to optimise fish welfare, quality and freshness.
Our finest* salmon is reared in Scottish waters off the coast of West Scotland, Shetland and Orkney and in addition to meeting our welfare standards, are certified to Global G.A.P and RSPCA Assured standard.
Our organic salmon is reared to Naturland, Debio or Soil Association organic standards and salmon are reared at low stocking numbers and fed an organic diet.
Innovation
We believe innovation and research and development are an integral part of ensuring that our supply chains are efficient, safe, responsible and sustainable. The key focus of Tesco research and development in agriculture is to ensure there is direct positive impact on a farm level including in animal health and welfare. Our approach to enable innovation includes creating the right environment through strong relationships, our Tesco Sustainable farming Groups, Government Innovation Centres, Tesco Future Farmer Foundation, Tesco Centres of Excellence, Tesco Supplier Network and the Tesco Producer Club.
Government Innovation Centres
We are supporters of UK Government initiatives to bring together the food industry and academic researchers to transform the productivity of the UK livestock industry. We were the first retail member of the Centre of Innovation Excellence in Livestock (CIEL), a newly created £70 million research hub opened in 2016 and we are actively working to develop CIEL through our participation on the Interim Management Board. We are also members of the Scottish Aquaculture Innovation Centre (SAIC). Based in Sterling, SAIC encourages collaboration on industry issues such as fish health and sustainable feed. Our Aquaculture Manager spoke at the SAIC conference 2015 on the topic of the opportunities for careers in aquaculture. We also have representation through Integra on the BBSRC Animal Welfare Research Network.
Tesco Centres of Excellence
We have a centre of excellence for dairy and for pigs which were set up to promote knowledge transfer and best practice amongst farmers. A key focus of the centres is to demonstrate high welfare standards and deliver training to ensure that it is transferred onto farm. Recent examples of project focus at our Centres of Excellence include cow comfort, calf health, pig housing and pig nutrition.
Tesco Future Farmer Foundation
Our Future Farmer Foundation supports young people in agriculture to develop business, personal and supply chain skills necessary to manage successful and sustainable farming businesses. Part of the programme offers the funded opportunity for Future Farmers to apply for an international scholarship award. Two of our 2015/16 Future Farmers, both from the poultry sector, have identified important animal welfare issues which they are exploring. One is looking at strategies to optimise behaviour in free range laying hens and the other is exploring water balance in rearing houses and impacts on bird health. Once the research projects are complete, findings will be shared with the supply chain to support improvement in animal welfare and exchange best practice.
Example publications
Maddocks, C, Roberts F.G and Lucas A.J (2016) Training to embed understanding of Welfare and drive management improvement in the Asian Tropical Prawn supply base of a major UK retailer. European Federation of Animal Science (EAAP)
Fardy, E, Maddocks, C and Roberts F.G (2016) Knowledge transfer within a retail supply chain: The Tesco Supplier Network. European Federation of Animal Science (EAAP)
Celebrating success in our supply chain
Harry Irwin one of our dedicated farmers at Anglia Free Range Eggs has been shortlisted for the 2016 Farmers Weekly Poultry Farmer of the Year Award.
Tesco Dairy Centre of Excellence Knowledge Transfer Network 2015 nomination for a calf welfare project.
Anglia Free Range – CIWF Good Egg Award - 2013.
Noble Foods – CIWF Good Egg Awards – 2011/12.
Traditional Norfolk Poultry – CIWF Good Chicken Award – 2011.
Moy Park (Jamie Oliver) – CIWF Good Chicken Award - 2011.
The Tesco Eat Happy Project, Open Farm Sunday, and Fair For Farmers Guarantee are all ways that we communicate the great work of our farmers and tell the story of our food.