Facilitating and encouraging innovation with our suppliers, UK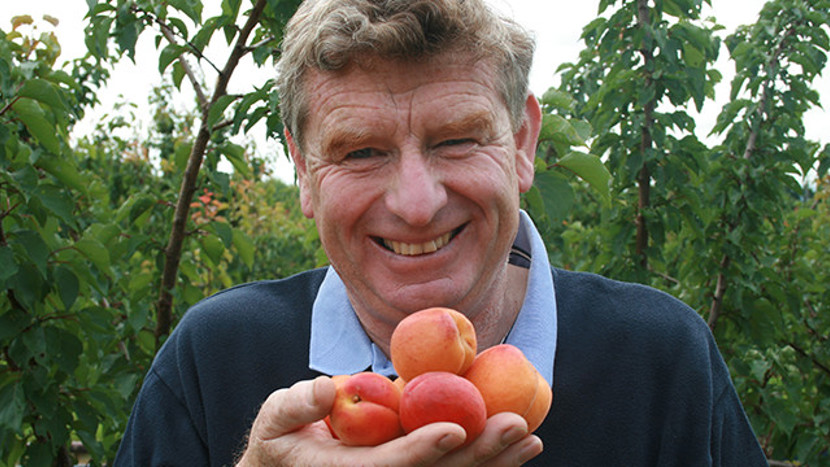 We know that innovation is important to our customers but we also know that growing a new crop can involve significant investment in seeds, land or technology for our growers. That's why we have been using our scale and industry expertise to encourage and support our growers to bring new products to market. 
In 2014 there were a number of examples, including the start-up of the English apricot industry, the first British-grown watermelons, our exclusive purple carrots and the hottest commercially-grown chilli sold on UK high streets, the Trinidad Scorpian.
These innovations would not have been possible without the knowledge, skill and passion of our growers but as a major retailer we know we have a role to play too. By sharing customer insight and our knowledge of the entire supply chain, our growers can make more informed decisions about what to trial from the start, so natural resources, time and money are all invested in the most viable projects.
For example, our British watermelons, which went on sale in August 2014, were grown by 19-year-old agriculture student Joe De Pascalis in Herefordshire. The watermelons only needed artificial heating, which came from a biomass woodchip burner at the germination stage, and received no additional heating after they were planted. As our produce Technical Manager James Cackett said, "this is just a trial to see what shoppers think but if the reaction is good then we will work with the growers to get more for next year." 
"Growing watermelons had never been done before on the course so I had to get special permission not only from the college but also from my boss here at S&A Produce to let me have a go. When he agreed I jumped at the chance."
Joe De Pascalis – Agriculture student
Once we have to decided which new products to go ahead with, it is important that we support our growers through that process. Together we are tackling challenges and learning along the way, being flexible to sell as much of the resulting crop as we can, even while the volumes are relatively small and we are still deciding whether to scale up production.