Helping our suppliers to succeed, UK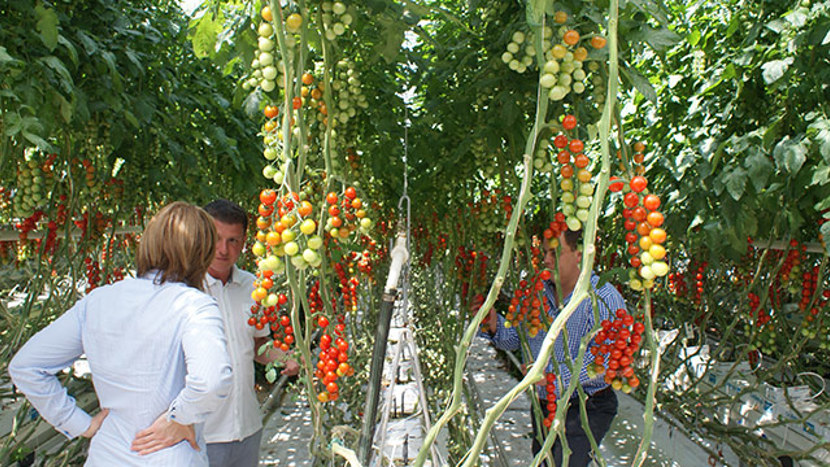 Just as Tesco has grown over the years, so have many of our suppliers, partly as a result of the long-term relationships that we have shared. One example is Glinwell plc, which has been supplying Tesco for over 30 years.  
Glinwell started as a small, family-run business in 1977 by old school friends Francesco (Frank) Cannatella and Salvatore (Sam) Colletti, who came over to the UK from Sicily, bringing their families' agricultural heritage with them. Glinwell has now been supplying Tesco for over 30 years.
Today, the business is run by the next generation of the Cannatella and Colletti families - Sam and Joe - who were born and raised on the nurseries. Glinwell supplies us with tomatoes, cucumbers and peppers and, since 1995, Tesco has been their sole retail customer.
In the nearly 20 years that have assed since then, the Glinwell team has used their relationship with Tesco to invest confidently and regularly to grow their business. They have made an average investment of £2.7million per year since 1995 and, as a result, now have 189 acres of growing space, compared to just 19 acres in 1977.  
"Thanks to our relationship with Tesco we have been able to invest with confidence in the growth of our business."
Sam Cannatella – Joint Managing Director, Glinwell plc
Glinwell now manages six different sites in the UK and, as they are a strategic supply partner, we also work with them outside of the UK, such as in Spain and the Canary Islands, so we can manage year-round supply and quality together.
A big focus, however, is maximising British production and the most recent example of investment is the brand new glasshouse structure at their TomWorld site in Nazeing.
By keeping close to what customers want and putting the focus on quality, our relationship with Glinwell has produced some leading varietal developments, such as our finest* baby plum tomatoes, our finest* Ramiro peppers and our finest* Piccolo tomatoes.
Through their relationship with Tesco, Glinwell has grown to become one of the largest suppliers of salad crops in the UK and now employs over 400 people having started in 1977 with just 15.