Human Rights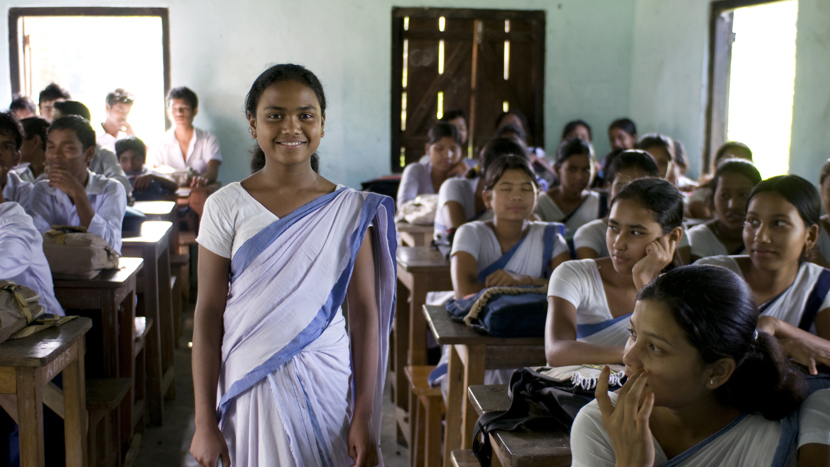 Why it matters
One of our business values is that we treat people how they want to be treated. We want everyone who works for or with Tesco to have their human rights upheld and we know our customers, colleagues and suppliers do too.
Overall we believe our trade is a force for good, creating jobs and opportunities for people and communities across the world. But we also want those jobs to be good jobs. It is important that clear standards are upheld around issues such as: working hours, health and safety, no child or forced labour, freedom of association and ensuring that discrimination does not take place.  It is also important that where evidence of human rights abuses does occur we ensure it is addressed.
By protecting human rights we give customers confidence, as well as ensuring we are a good neighbour wherever we operate.  And this isn't just the right thing to do: we also know that suppliers that invest in their workforce and create good places to work prove to be the most innovative and effective partners for our business for the long-term.
Our approach
We are committed to upholding human rights and fully support the UN Universal Declaration of Human Rights, the International Labour Organization Core Conventions and the UN Guiding Principles on Business and Human Rights. For our supply base specifically, we require that our suppliers uphold the full range of labour standards set out in the Base Code of the Ethical Trading Initiative.
The way we work with suppliers to uphold human rights is set out in Our Ethical Trade Approach and is based on four pillars:
1) Values - ensuring we work with suppliers who share our values
2) Monitoring - getting to the truth about conditions for workers in our supply chains
3) Improvement - supporting our suppliers to improve
4) Transparency - being open and honest, working with others
We risk assess our supplier base and carry out audits according to that risk. Where issues do occur we require that improvement is made.  We also work on systemic issues with wider industry through collaborative programmes, including through our industry-leading team of 45 responsible sourcing specialists based in 10 key sourcing regions around the world.
Moving from compliance to due diligence
Progress in the year has centred on the development of a new due diligence process for our UK food supply chains.
Historically, our Ethical Trading programme was predominantly based on first tier audits by independent companies. However, this model was not always the most effective way of identifying the most salient human rights challenges in lower tiers of long, global supply chains, including risks of forced labour (also known as modern slavery). As a result we have developed a risk assessment process to help us identify human rights risk by mapping each tier of the supply chain against a set of risk metrics which increase the potential vulnerability of workers. At its core is engagement and insight from NGOs, trade unions, multi-stakeholder groups and other organisations who can help us identify areas of greatest risk. By applying this process end to end in the supply chain, we will be able to more confident that we are prioritising the highest risks in our supply chain. Often such action requires collaborative efforts rather than audit and compliance, we will be looking to focus our resource on addressing high risk areas through collaborative programmes with supplier partners, civil society, union and worker representation groups, and government bodies.
To view our human rights statement and other policies please click here.
At a glance
By working with Responsible Sourcing Network, we have teamed up with other retailers, trade unions and human rights organisations to convey our concerns to Governments about

 the use of forced labour in the cotton industry.

We have taken a leading role in bringing together a coalition of organisations that will help protect children in tea communities in Assam from exploitation. The coalition will work with the new partnership between UNICEF and the Ethical Tea Partnership.

In mid-2015 Tesco and Community, the main trade union representing the textile industry in the UK, initiated joint visits with all suppliers to ensure workers in our supply chain had freedom of association. The visits followed a format which was supportive and respectful, understanding worker concerns and enabling suppliers to raise questions or concerns about their relationship with Tesco.