Joining the World Cocoa Foundation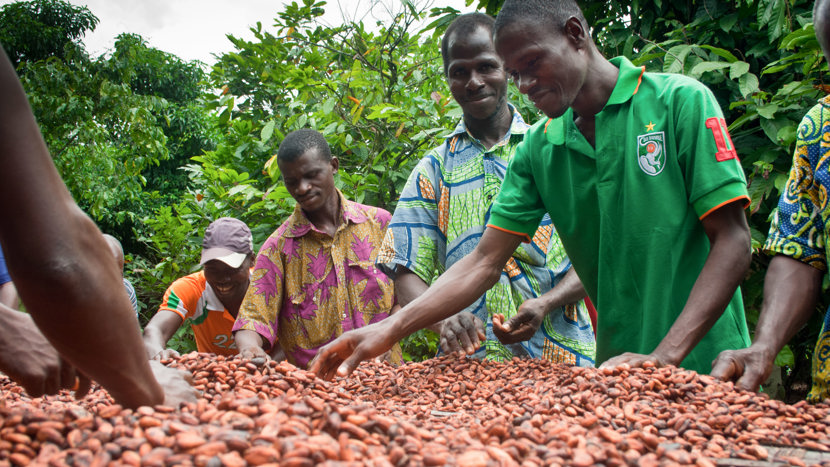 Tesco is committed to improving working conditions within our supply chains and empowering workers. In the cocoa industry challenges of child labour are well documented and high levels of poverty combined with limited access to education increase the risk of labour exploitation.
To ensure that all our cocoa is sourced responsibly we have conducted a business-wide review of our own label cocoa sourcing. this included reviewing which are the most effective certification schemes that ensure good practices. 
In 2015, the first step on this journey was becoming a member of the World Cocoa Foundation - a multi-stakeholder industry platform which seeks to create a sustainable and profitable cocoa economy, thereby improving the lives of cocoa producers and their families. Through our membership, sourcing and work with our suppliers, we want to support the work of the World Cocoa Foundation, increasing positive impact on cocoa production and on the communities that depend on it.
For our own sourcing, we have now put in place a clear roadmap to reach 100% responsibly sourced cocoa. This means that Tesco will source cocoa for its own label products only from programs promoting responsibly grown cocoa – both socially and environmentally. We will be paying a premium for all our cocoa so as to help benefit farmers and their families.
In 2016, we started implementing this plan with our own label chocolate Easter eggs, all of which supported responsible cocoa programs and will now roll this out this work to other product areas.