Supporting local communities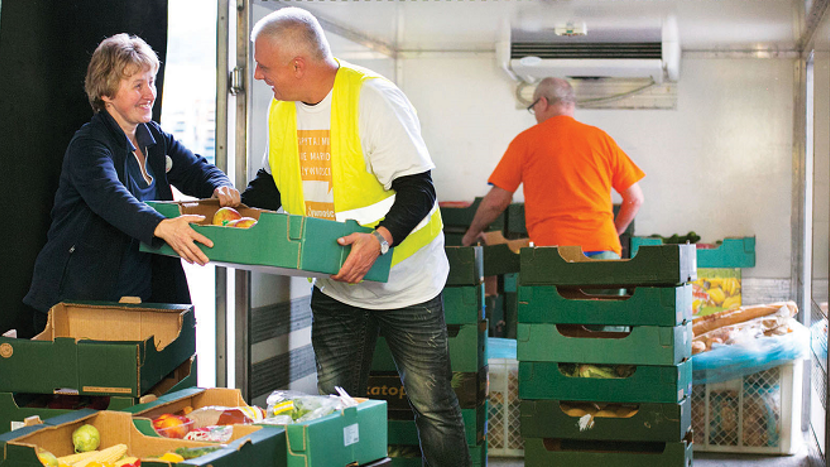 Making a positive contribution to the communities where we operate.
Why it matters 
We know that our business can only be vibrant if the communities in which we operate are vibrant too.
Our approach
Ensuring that we have a good impact on our communities and are a good neighbour is important to us. We therefore look at how we impact communities in a number of ways.
Firstly, we look at the work we do on being a great employer of people in the communities where we operate. Part of our role in communities is to offer great jobs and opportunities and ensure that our workforce reflects the community we are serving. A large part of our focus is on helping young people develop their skills and find the right career for them.
Secondly, we will look at how we can help to make a difference to the environment in our communities. In the UK the main way we will do this is by asking customers how they want us to spend money raised through the bag charge on projects in their local area. This is called our Bags of Help initiative.
Finally, we will look at how we can help local people. This help can be provided in a number of ways for example through our Neighbourhood Food Collections supporting people in need. Help is also provided through partnerships and support of organisations like the British Red Cross - where we are a founding member of the Disaster Relief Alliance which funds preparedness and recovery work, as well as response activities. We also provide space for community groups to meet.
In the UK we also have Community Champions who act as ambassadors for Tesco within their area, working to ensure that we are a great neighbour that can bring genuine benefit to the local community. They work with their Store Manager and other shops in the region to shape how Tesco can get involved in local community events, providing support where it is most needed. Following the success of Community Champions in the UK we are also exploring how we can role this out in other parts of our business. To find out more about our UK Community Champions and how to get involved, click here.
At a glance
When you add the food provided from our surplus redistribution work to the food donated by our customers and topped up by Tesco through the Neighbourhood Food Collections, we have donated food equivalent to over 41 million meals to help people in need in the UK.
We have now also rolled out permanent collection points in 600 of our stores, allowing customers to donate food all year round.
In Central Europe in their second annual Christmas Food Collection 462 tonnes was collected which was enough to provide over 1 million meals, as well as almost £87,000 in cash top-up to support our food bank partners.
Through our Bags of help scheme we asked customers how they wanted to spend the proceeds of the Government's bag charge. So far we have distributed over £24 million to over 2400 different environmental projects in local communities.
In Central Europe we launched our community fund project 'You choose, we help' where we will support over 400 projects, chosen by our customers.

F&F is proud to support

CatZero

by donating formal wear, a charity that works with young people not in education or employment who are not only at risk from significant health and social problems.
Our performance
Amount and percentage of pre-tax profits donated to charities and good causes
|   | £ (million) | % |
| --- | --- | --- |
| 2016/17 | 37 | 2.89 |
| 2015/16 | 34 | 3.61 |
| 2014/15 | 37 | 3.96 |
Amount raised from colleague and customer fundraising
| | |
| --- | --- |
| 2016/17 | £26.8 million |
| 2015/16 | £23.1 million |
| 2014/15 | £37.9 million |
| 2013/14 | £22.7 million |
| 2012/13 | £14.0 million |
| 2011/12 | £10.1 million |
| 2010/11 | £10.0 million |
| 2009/10 | £7.4 million |
| 2008/09 | £8.2 million  |