Supporting the British Red Cross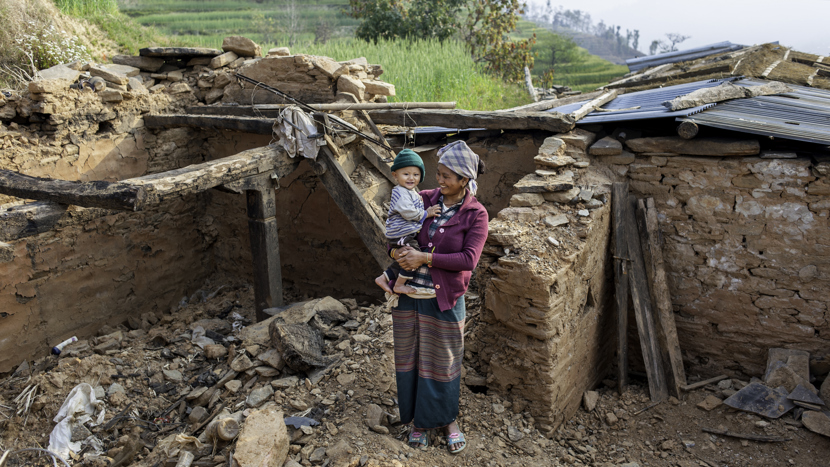 Tesco is very proud to have a long history of partnership with the British Red Cross, including corporate donations, in-store emergency bucket collections, colleague fundraising and gifts in kind. We believe every little help can make a big difference in supporting communities to recover from a crisis.
Since the beginning of our partnership, together with our customers and colleagues in the UK, we have donated over £10.8 million to the British Red Cross. This money has provided vital support for emergencies in the UK as well as humanitarian work in overseas disasters, including:
UK Emergency Agreement
Our emergency agreement partnership with the Red Cross here in the UK enables the British Red Cross emergency response teams to request goods as gift-in kind from any of our stores in the UK. In the past, this has led to Tesco providing essential toiletries, bottled water, blankets and food to families and communities when they need it most, such as after severe flooding or the loss of their home.
In 2016 this agreement was used three times to help reach people facing a crisis. This included helping people following a boat fire which left them stranded at sea, providing vital food and drinks to search and rescue teams following a person going missing, and giving support to the emergency services and public who were involved with the evacuation of a secondary school.
The Disaster Relief Alliance
In December 2014 we built on our long-standing support of international disaster relief by becoming a founding member of the innovative British Red Cross Disaster Relief Alliance. By joining this group of organisations and individuals we are investing in the future of humanitarian action by looking beyond the traditional model of responding only after a disaster has struck.
The Disaster Relief Alliance funds preparedness and recovery work, as well as response activities. This commitment to 'pre-investment' in disaster-prone areas ultimately increases the number of lives saved, and reduces emergency response costs. It is estimated that every £1 spent on disaster preparedness saves £4 on emergency response. The Red Cross responds to hundreds of emergencies every year, most of which do not make the headlines or receive public support through emergency appeals, so our support for this initiative will make a big difference.
Most recently, funding from the DRA has supported the relief effort following the Nepalese earthquake including building an earthquake resistant technology centre which will house key equipment for plotting access routes to areas in need of aid when an emergency strikes. 
To find out more about the Disaster Relief Alliance, please click here.
How else does Tesco work with the Red Cross?
It is not only our UK market which partners with the Red Cross. Over the last five years in Poland, for example, Tesco has supported the Polish Red Cross in their fundraising for children from families in need. We also support the Red Cross in Hungary through blood donation events and an annual food collection which raised 55,200 kg of durable food last year. In Turkey, Tesco Kipa was awarded a Gold Medal by the Turkish Red Crescent in June 2015 for its ongoing participation in food and clothes donations and raise money for a blood donation bus. In 2016 our customers donated over 13,478 units of blood and 513,436 kg of food to the Turkish Red Crescent. 
We are ready to support the Red Cross in emergencies.  In June 2013 our businesses in Czech Republic and Hungary responded to the worst flooding to hit central Europe in over ten years by organising aid collections and donating money and goods to relief organisations such as the Red Cross.