Makeover for Bridgend park as visitors explore new sculpture trails
17 April 2019
Visitors at Bryngarw Country Park in Bridgend can now walk amongst legends after the park received a grant from Tesco's Bags of Help initiative.
Bryngarw Country Park, which is managed by not-for-profit organisation Awen Cultural Trust, has used the funds to expand the park's iconic sculpture trails into the orchard and woodland garden. The site has also had its accessibility upgraded, making it easier for those with limited mobility to get around the park.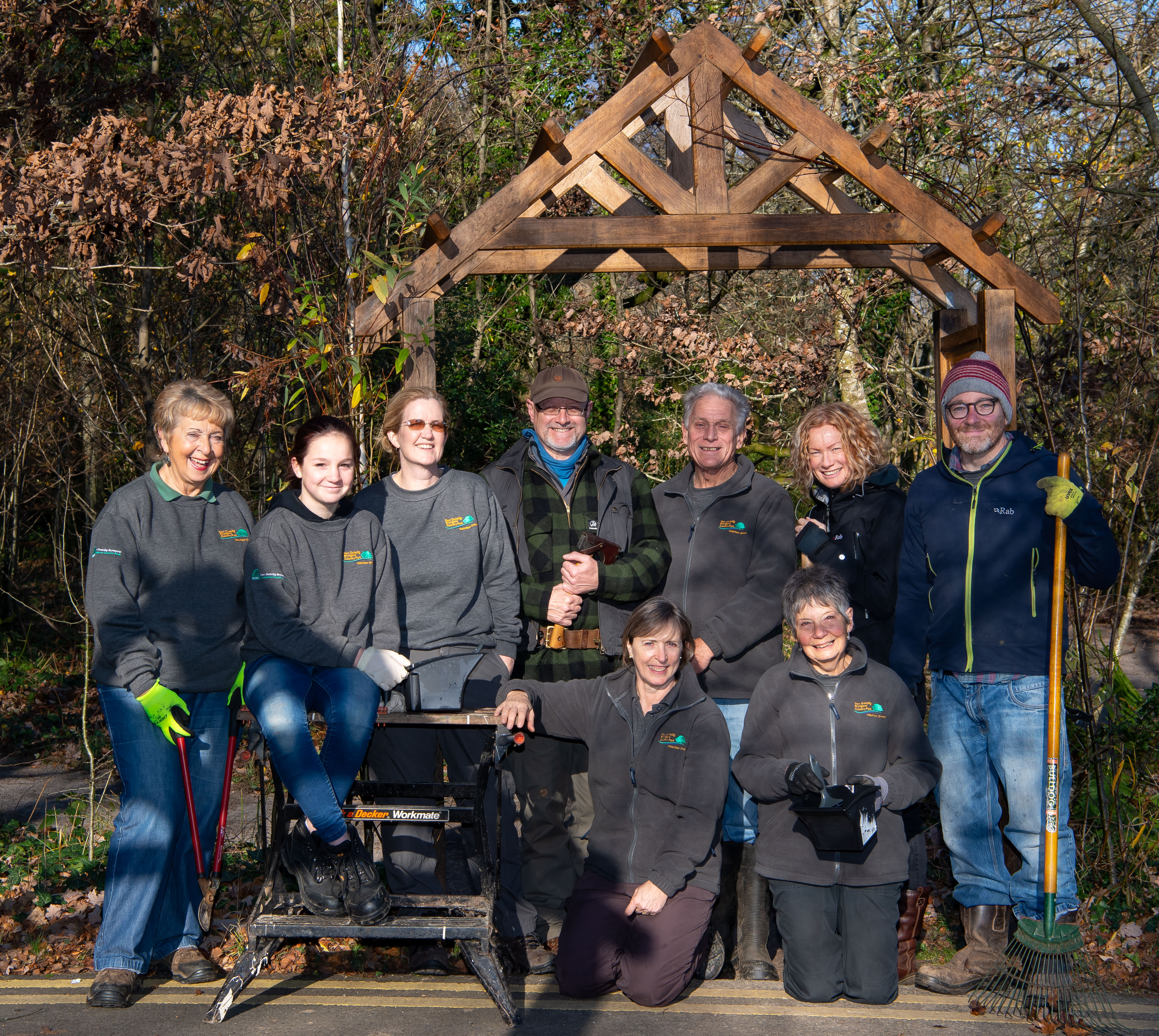 The improvements have built on the existing 'Bryngarw Keepers' interactive installation, which uses sculpture, music and themes from Welsh mythology to bring the story of Bryngarw's wildlife and landscape to life. The new sculptures depict mythological figures appropriate to the locations in which they are located, including 'Pomona' the Celtic-Roman spirit of Orchards and the Green Man.
The funding has also allowed the park's volunteer group to commission Wood Art Works to craft two new sculptures and themed benches. Additionally, the grant has enabled Wood-B – a local work-based carpentry project for adults with disabilities, which uses carpentry as the basis for the training – to improve the entrances to the Orchard and Woodland Garden.
Bryngarw Park volunteer group secretary, Leigh Forman, said:
"The funding from Tesco has been fantastic, and helped us make a real difference to the park.
"Since the project was completed, we've had wonderful feedback. Families, history fans and nature lovers have told us how interesting and engaging the sculptures are. We're thrilled we've been able to extend our sculptural interpretation into a new area of the park."
Support your community with Bags of Help
If there's a scheme or local project in your area that could benefit from Bags of Help, you can nominate a project for a grant today.
Ends
You may also like