Charging our fight against climate change
21 November 2020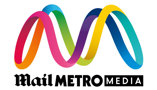 In partnership with Mail Metro Media, we're sharing stories of how Tesco and our supplier partners are tackling some of the key environmental issues associated with food production.
Charging our fight against climate change
How a new nationwide infrastructure aims to get more electric vehicles on our roads
Electric vehicles (EVs) are becoming a much more common sight on British streets, and for good reason. Conventional cars burn through fossil fuels and pump out carbon and other pollutants which are the major cause of global warming.
'To create a green future, we need to be taking fossil fuel vehicles out of circulation,' says Seán Mallon, climate change specialist at WWF. The good news is that EVs are not only key to fighting climate change, they are good for drivers, too.
'EV cars are outperforming many fossil fuel vehicles already: they're safer, quieter and better for the environment,' says Seán. 'There's an initial upfront cost, but they work out cheaper in the long-term because you are not paying for fuel. Some of the fastest cars in the world right now are electric.'
Despite this, concerns about EV charging are preventing some drivers from making the switch. Many don't have access to a drive or a charging point on their street. In fact, 64 per cent of Daily Mail readers told us they worry there aren't enough charging points or that they are not conveniently placed, making this the single biggest barrier to going electric.
More places to charge
Tesco is tackling the problem by installing charging points in supermarket car parks up and down the country.
'With a government deadline in place for conventional car sales, we all need to make the switch to electric,' says Bryony Waugh, Climate Change Manager at Tesco. 'As the UK's largest retailer, we have a part to play in that transition.'
Tesco has committed to rolling out 2,400 EV charging bays across the UK by 2022 so customers can charge their car while they shop.
'We've just reached 200 stores,' says Bryony. 'By the end of the year, we'll have reached 400. Tesco is working with Volkswagen and Pod Point to put the charging points in place. I think it's great to see different industries align behind this shared goal.'
The move will boost the UK's public EV charging network by an impressive 14 per cent and the new charging points will use 100 per cent renewable energy. Customers could even find themselves charging their car with electricity powered by solar panels that Tesco is installing on the roofs of some of its stores.
Bryony is excited about the impact this can have. 'I'm hoping we can support customers who are anxious about switching to EVs – that we can encourage them to think, "Actually, I'll give it a go".'
'By the end of the year we'll have charging bays in 400 stores'
Electrifying the fleet
Tesco is also leading the charge within its own fleet of delivery vans, which it plans to make fully electric by 2028.
'As a business we also have a significant impact on the environment in terms of transport,' says Bryony. 'So it makes sense that, as part of our mission to reach net zero emissions in our UK operations by 2035, we're working to decarbonise our entire fleet of vans and look at greener solutions for our trucks and lorries.'
Seán at WWF is optimistic about what this means for the future.
'There is a growing charging infrastructure, and more businesses such as Tesco getting behind EVs. To the generation brought up on David Attenborough's Planet Earth documentaries, this ambition is likely to be an attractive one.'
Ends
You may also like