Plant Power
1 November 2020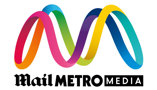 In partnership with Mail Metro Media, we're sharing stories of how Tesco and our supplier partners are tackling some of the key environmental issues associated with food production.
Plant-based food has never been more popular. Trailblazing chef Derek Sarno is helping Tesco create tasty meat-free alternatives that are not only delicious, but also kinder to the planet
The sight of meat-free burgers and fish-free fillets is becoming increasingly commonplace on supermarket shelves – and in our baskets, too. Over the past four years alone, the number of people adopting a plant-based diet has quadrupled, according to figures from Kantar Worldpanel. This explosion in protein alternatives has driven a surge of new products, offering everything from meat-free Bolognese to dairy-free brownies.
But it hasn't always been this way. 'Until recently, there were very few plant-based options in the market,' says Derek Sarno, the former chef responsible for the development of Tesco's plant-based ranges.
Hailing from California, Derek has made a name for himself with his unique approach to plant-based foods, using techniques he honed over years spent working as a chef.
'Food was always my skill and passion, but I felt I had to change the way I was approaching it, as the way I was eating didn't sit right with me anymore.'
Together with Tesco's suppliers, it's Derek's job to develop new ranges of affordable plant-based products for customers. 'People choose to go plant-based for health reasons, for ethical reasons, or because of environmental considerations,' he says. 'Whatever the reason, we want to give people more choice.'
Tesco now stocks more than 400 lines of plant-based products, a 46 per cent increase since 2019. And even more new plant-based alternatives will soon be on offer. Beef-free joints and hunter's chicken-free tray bakes have recently been added to Tesco's shelves, with turkey-free crowns and vegan mince pies set to hit stores in time for Christmas.
But creating tasty plant-based options that can be produced at scale for all of Tesco's stores is far from easy. 'I wonder if people realise how complex it is to develop these products,' says Sophie Harding, Innovation Director at Tesco supplier Hilton Foods. 'If it is a meat replacement, it needs to look, smell, cook, and sizzle in a pan just like meat would.'
To create Tesco's plant-based ranges, Derek and a team of development chefs from some of Tesco's long-term suppliers, including Hilton Foods, spent months experimenting together. 'It was great to be able to work directly with Derek and his team in the kitchen,' says Sophie, 'It's created new opportunities to learn from each other.'
The team travelled even further afield in search of inspiration.
'Some of us have gone out to the West Coast of the US, where there's a lot of new products emerging, and it's great for inspiration,' says Neil Rockcliff, Innovation Director at Samworth Brothers, another of the suppliers that has helped Tesco develop its plant-based ranges.
'There are constantly new ingredients and technologies coming through. You can't stand still.'
So what's the secret to creating tasty plant-based alternatives even lifelong meat-eaters can't resist? It's all in the use of flavour and texture.
'The plant-based Cumberland sausage was one of the first products of its kind that we created,' says Neil. 'We use the same seasoning blends to match the meat version, and we use pea protein to replicate that meaty texture.'
To make it easy for customers to try these alternatives for themselves, Tesco was also the first retailer in the UK to start selling all its plant-based alternatives in the meat aisle. And just last month, Tesco committed to a 300 per cent sales increase in meat alternatives by 2025 as part of its ongoing partnership with WWF to halve the environmental impact of the average UK shopping basket.
For Derek and his team, that means the race is now on to develop even more imaginative meat alternatives. At Samworth Brothers, Neil is excited about what lies ahead. 'Nothing is impossible,' he says. 'We're constantly being challenged to replicate our favourite dishes in a plant-based way, or create amazing dishes that just happen to be made out of vegetables. They're amazing to eat in their own right, too.'
Ends
You may also like